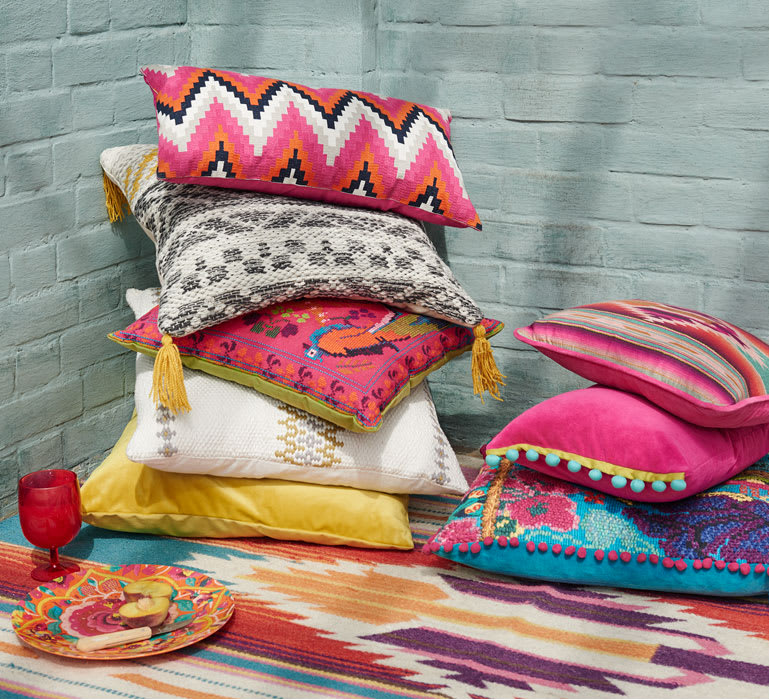 Tropical escape
Make home feel like a holiday with bright furniture and accessories – perfect for barbecues or cocktails with friends. Painting a wall or fence in an uplifting shade gives a summery look all year round; hang picnic plates in bold prints for a unique display that makes your outdoor space feel like an extra room.
Don't be afraid to clash colours and prints; choose South-American-inspired patterns for an exotic look, and add interest with pom-poms and tassels.
"CUSHIONS are a quick,
easy way to brighten
things up"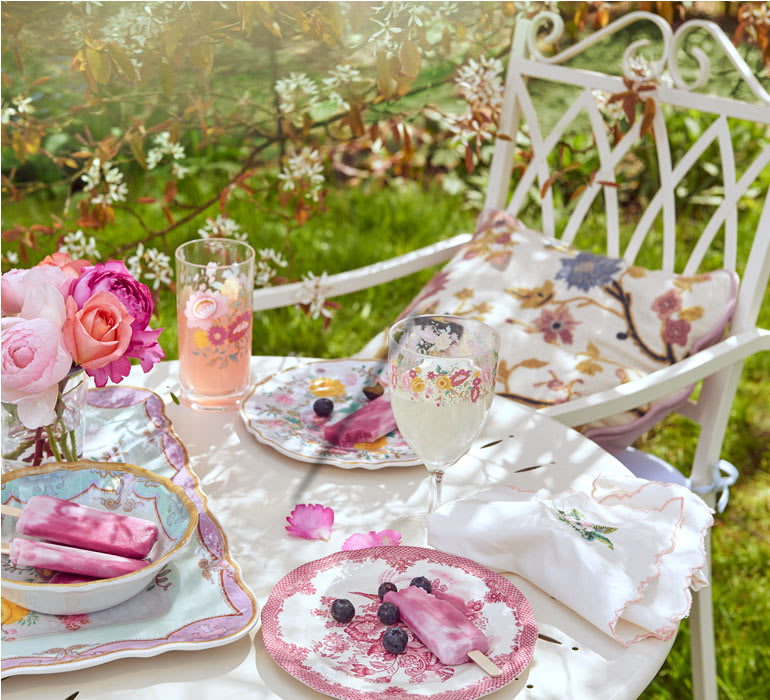 Country garden
Recreate a classic country garden with this pretty bench in delicate metalwork. Position it close to plants with fragrant flowers to give your downtime an extra dimension; just add cushions, a good book and a soft throw for when evening draws in.
Make afternoon tea feel extra-special with a sweet table setting inspired by nature. Mix and match pretty floral-patterned picnicware, which works well inside on rainy days, too.
Shop the edit
"Create a TRANQUIL
corner, whatever the
size of your space"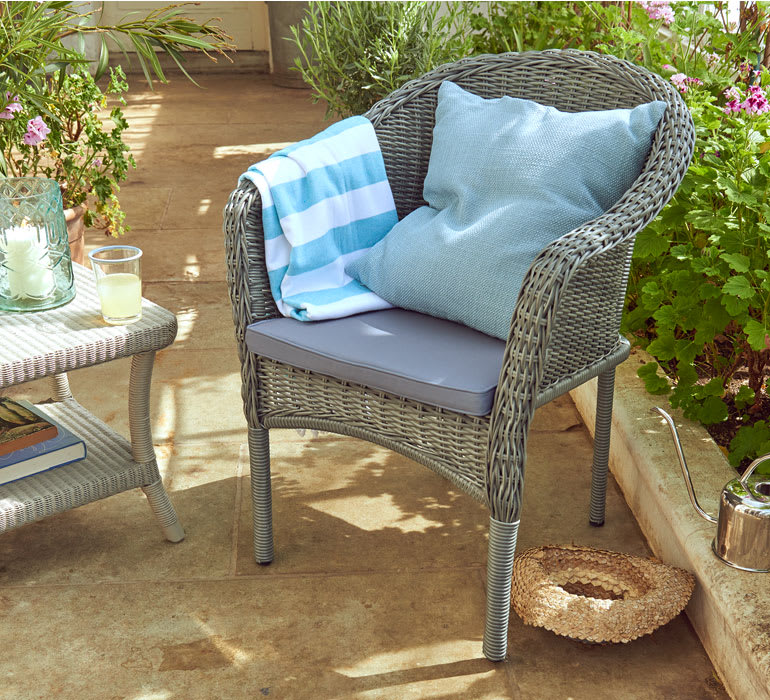 Bring the outdoors in
Make your conservatory feel like a lush garden with plenty of plants – they'll give lunch or drinks with friends an alfresco vibe, whatever the weather. Keep the look contemporary and unfussy with simple accessories – this modern palette of pale greys and blues lets the natural greenery shine.
If you have a large outdoor space, move this look into the open air – position the Marlow sofa or armchairs on a terrace to create a chic Mediterranean-style lounge area.
"Metal LANTERNS
add a warm glow to
sundown drinks"