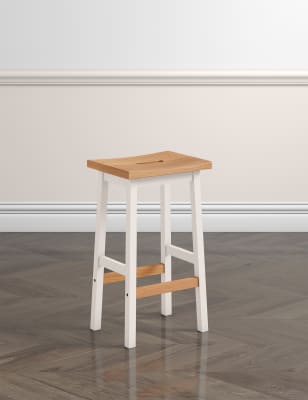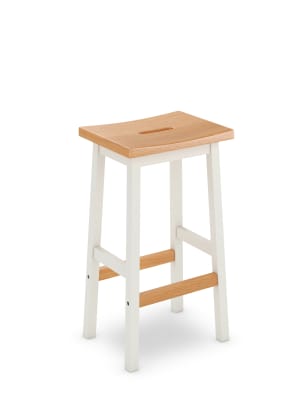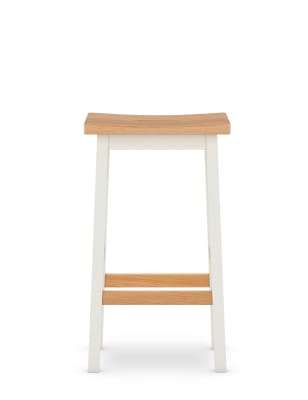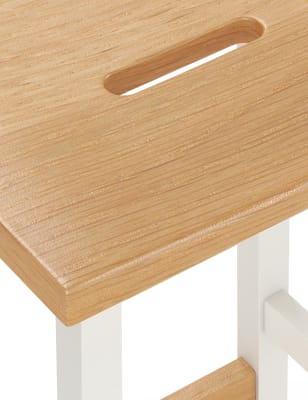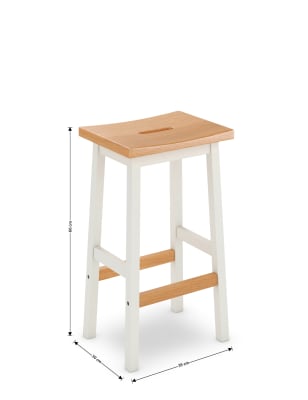 Padstow Barstool White
Product code: T840017
Sorry, this item is no longer available
Product Description
Perfect for creating a sense of elegance in any kitchen or dining area, our Padstow barstool sits perfectly at breakfast bars or high tables. Crafted in a classic yet chic design with clean lines and a softly curved seat for a more comfortable sit, this wooden barstool is a versatile piece that will look at home in both modern and classic interiors. With a painted carcase and lacquered tops for an extra durable finish, this barstool is a timeless piece that will serve you well for years to come.
Product Details

Dimensions

Seat height: 66cm
Height: 66 cm
Height In: 26.0 in
Width: 39 cm
Width In: 15.4 in
Depth: 30 cm
Depth In: 11.8 in

Item details

Painted carcase and lacquered tops
Made from Sustainable Wood
Self-Assembly

Composition

Birch, Oak, painted lacquered, Wood

Delivery, Collection & Returns

Good news – we offer free furniture delivery, whatever you order. Our delivery teams will observe social distancing throughout your delivery, giving you peace of mind. Our furniture is in high demand and we're observing social distancing in making it, so some deliveries may take a bit longer to get to you

Standard delivery to your door

FREE Collect in store - order online for delivery to your chosen store, collect from 12pm (midday) the next day

£3.99 Next day home delivery* - NEW now order up until 10pm - find out more >


Free standard home delivery on orders over £50**

- get your clothing, home, beauty and wine order within 3-5 working days. find out more >

£7.50 International home delivery to Europe - get your order within approx. 7-10 days
£15 International home delivery to the Rest of the World - get your order within approx. 10-14 days
Shop on our dedicated websites for Australia, Canada, New Zealand and USA.
Collect in store is not available outside the UK
Service terms and delivery times may be amended during peak periods or sales. Please see our Help section online or ask in store at the Customer Order point for full details.
Reviews
100% of reviewers would recommend to a friend