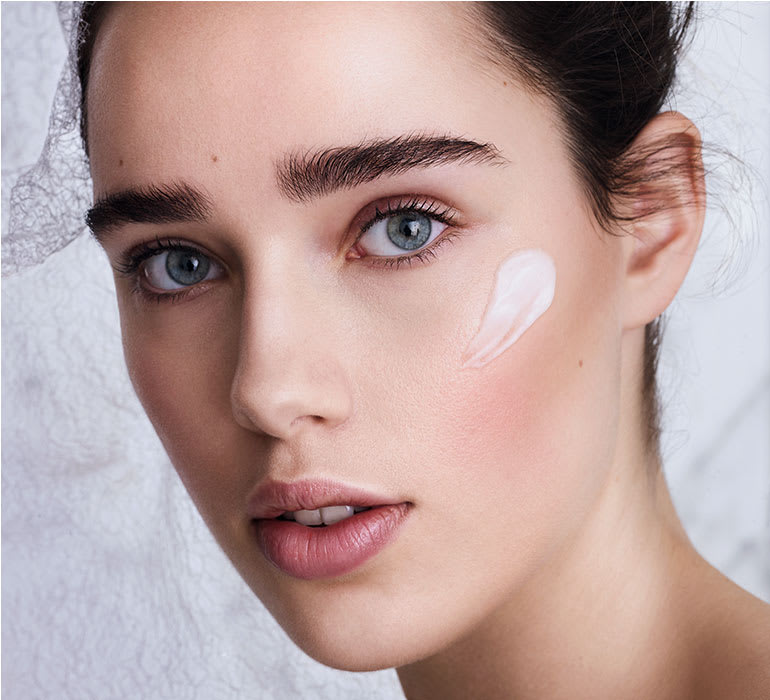 Save face
Chapped lips: With no oil glands to protect them from drying out, lips are the first place to crack in biting weather. Constantly applying balm? It means you're not wearing the best – for maximum smoothing, soothing and staying power, use one with shea butter, beeswax or cocoa butter. And resist licking – saliva contains digestive enzymes that dry lips out.
Windburned cheeks: If your favourite moisturiser isn't cutting it in the cold snap, rev it up with a few drops of face oil – it feels like a comfort blanket for stressed-out complexions. Serums with moisture-boosting hyaluronic acid are a wise move, too – layer under an overnight face mask or day cream for a long-lasting hydration hit.
Feeling flaky: It might seem counterintuitive to exfoliate when your skin feels fragile, but it's important – dead cells are the beauty equivalent of a brick wall when it comes to the rest of your products sinking in. Mild fruit enzyme exfoliators are gentler than traditional scrubs. Use one twice a week and follow with an SPF moisturiser – non-negotiable, even in winter.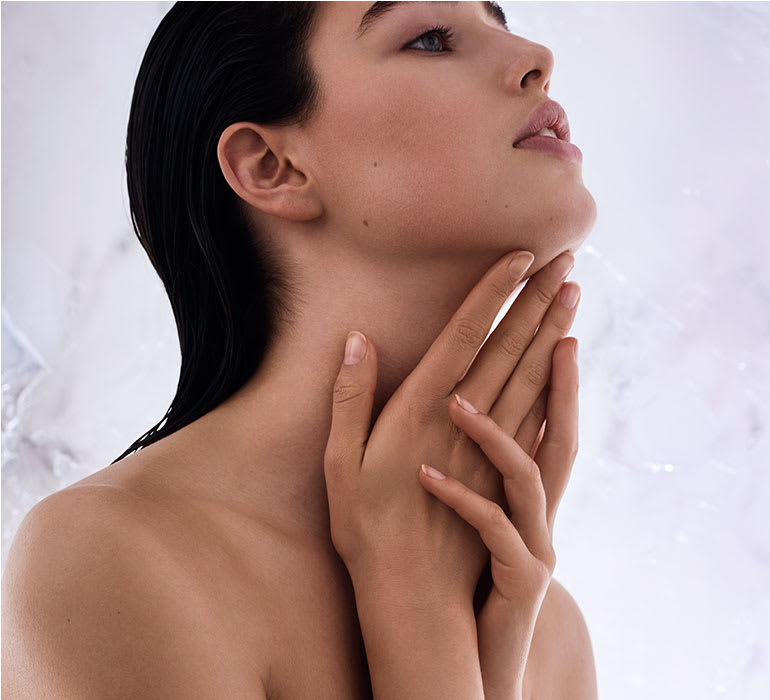 Bolster your body
Scaly legs: Skin on the body has fewer oil glands than the face – which explains those dull, rough legs hiding under your Heatgen Thermal Tights. Effective immediately, turn down your shower temperature – hot water strips skin of its natural oils. Switch to a soap-free body cleanser and apply a rich body cream while your skin's still damp to draw in an extra layer of moisture.
Winter-worn hands: Just like your face, your hands are exposed to the worst beating from the elements. To combat cracking and dryness, protect them with hand cream at all times, especially after washing. Even better, apply hand cream and slip them into a pair of washing-up gloves for 15 minutes – the heat boost acts like a mini treatment.
Cracked cuticles and peeling nails: Sluggish circulation in your hands deprives nails of the nutrients they need in winter. Healthy nails start at the cuticle, so treat them to some TLC by massaging them with oil to improve blood flow to the nail bed. Done daily, it works like a facial for neglected nails.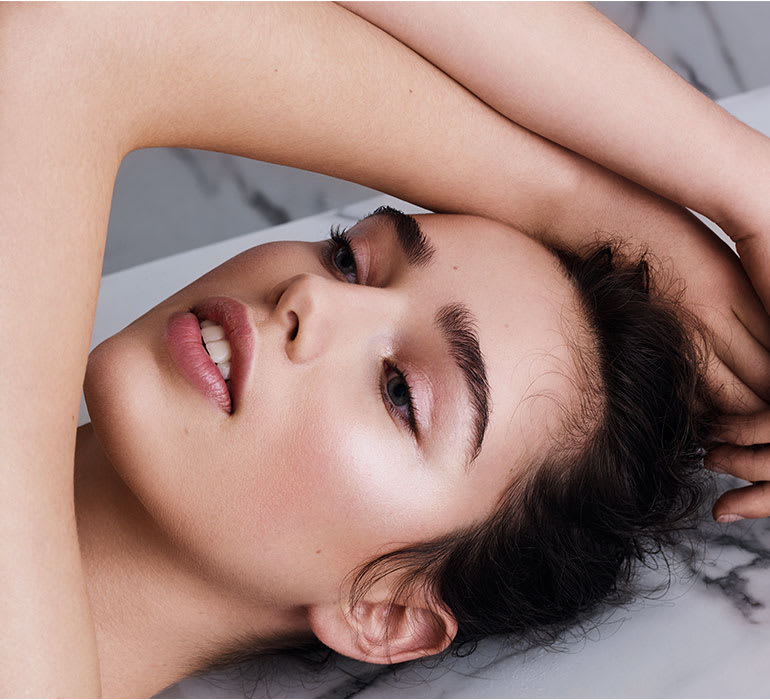 Get your glow back
Dark under-eye circles: They haunt most of us at some point but often look worse against pale winter skin. Hiding behind sunglasses isn't always an option, but Ren's bestselling Instant Brightening Beauty Shot Eye Lift is the next best thing (check our customers' glowing reviews of it). Top with serum concealer – combining skin-care benefits in a featherlight formula, you can build this master of disguise to your desired coverage without any creasing or caking. We're addicted.
Washed-out, sallow skin: Cool winter light sucks the life out of your complexion, but be warned: full-on fake tan looks out of place on pasty skin, while powder bronzer can cling to flaky patches and accentuate them. Instead, try mixing a few drops of Autograph Self Tan Glow Booster Serum to your face cream for a subtle sunkissed glow. Then, for next-level radiance, blend a golden-hued highlighter over cheekbones to the inner corner of each eye, under brow bones and on your cupid's bow to lift your look. A swipe of tinted lip balm adds a final flourish to ensure you look the picture of health again.