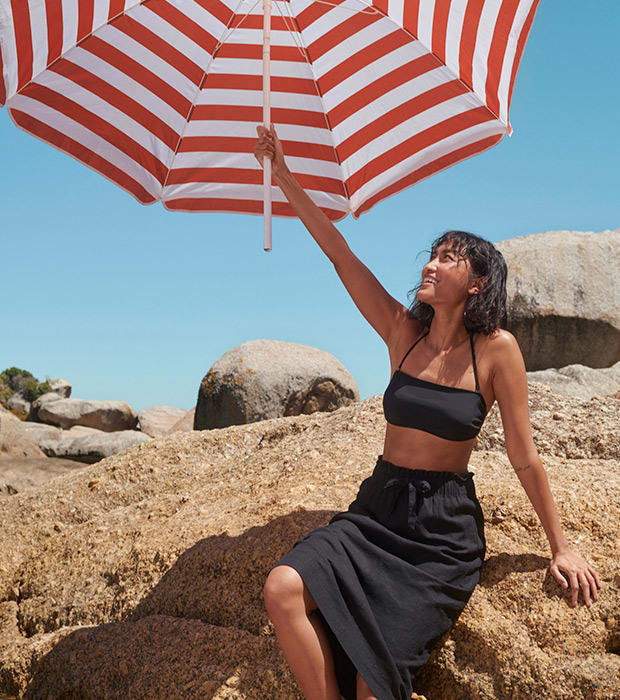 Your Complete Guide to Sunscreen
Stay safe this summer with our guide to all your burning questions on sun protection, including why sunscreen is so important and when to apply sunscreen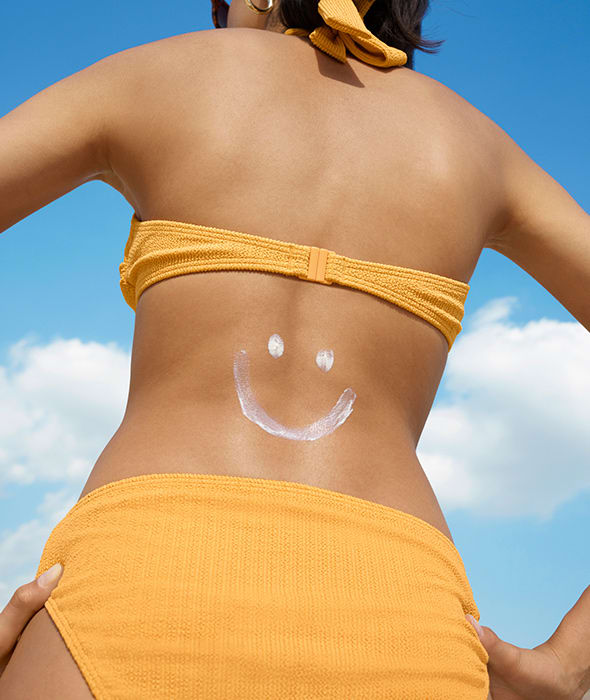 Why is sunscreen important?
Ask any skincare expert for their best advice and they'll tell you to wear sunscreen. Sunscreen is so important because it protects your skin from the harmful effects of the sun's rays, reducing your risk of both skin cancer and skin damage. You should be wearing sunscreen every day, even when it's overcast outside. That's because the sun's rays can still reach your skin through cloud. Look for high-factor sun lotion: the NHS recommends sun protection factor (SPF) of at least 30 and we'd suggest SPF50 on bright summer days.
It's also important to wear sun protection even if you're sitting indoors all day, because UVA rays from the sun can penetrate through glass. Although some make-up and moisturisers contain SPF, it's still better to use a standalone sunscreen to ensure you apply enough to get a good level of sun protection. And it's important to remember that wearing sunscreen is not an excuse to spend longer in the sun and risk burning. You should still spend time in the shade when the sun is strongest and make sure to cover up with a hat and sunglasses.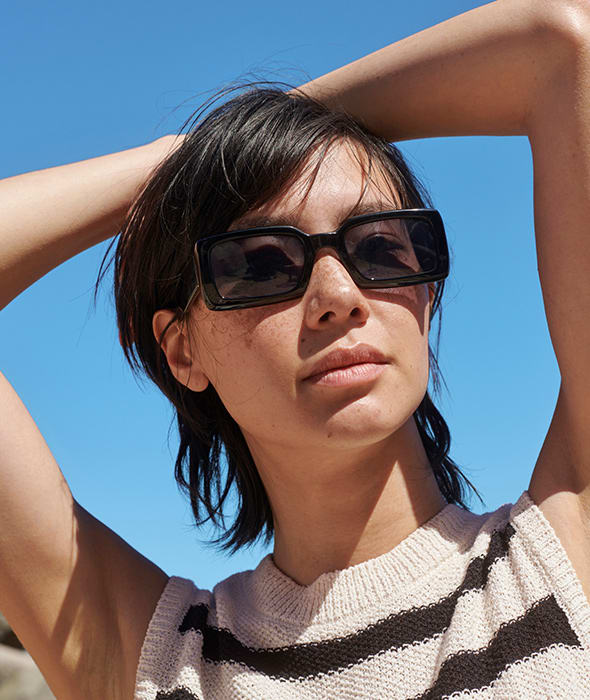 When should you apply sunscreen?
To recap: you should be applying sunscreen every day, come rain or shine. Apply sunscreen to clean, dry skin at least 15-30 minutes before sun exposure. Aim to apply every few hours and immediately after swimming or breaking a sweat (even if your sunscreen is labelled as water resistant.) As a rule of thumb, aim to apply a teaspoon of sunscreen for your face and neck, and two for each arm, your legs, and your chest. Use your judgement: if you're tall, apply more. Remember to apply your sunscreen to easy-to-miss areas, like around clothing straps, the back of your neck, your hands and behind your ears. Make sure to check your sunscreen's shelf life too, as they do go out of date and can become less effective.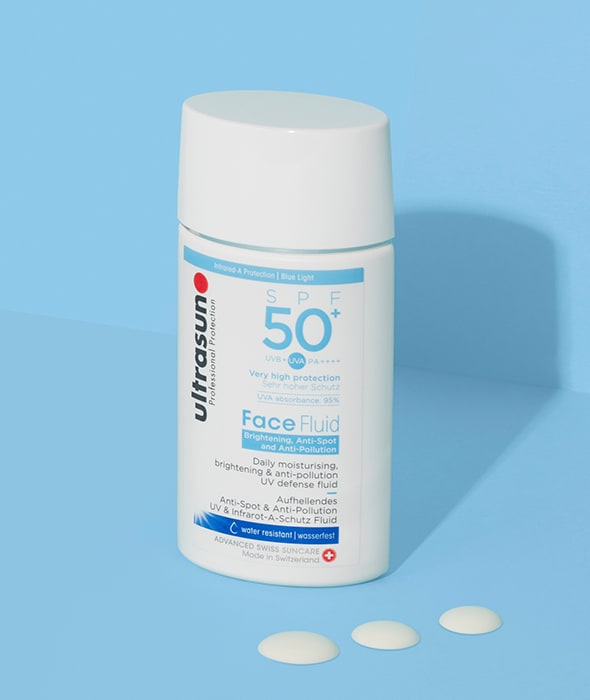 What's the best sunscreen for my face?
The skin on your face tends to be more sensitive than the skin on your body, so it's a good idea to use a sunscreen that's specially formulated for this area. Some people worry that sunscreen can cause acne. If your skin is prone to breakouts, look for lightweight, non-greasy formulas. We love Ultrasun's Anti Pollution Face Fluid, which protects the skin from the sun and pollution and doesn't contain potentially irritating perfumes. Use as your daily moisturiser for long-lasting protection that your skin will love. Skincare experts Clinique are known for creating effective formulas that won't upset your skin. Try the Superdefence City Block Cream for a sheer finish that works well under make up. The oil-free formula is non-comedogenic [which means it won't clog pores] and contains hydrating hyaluronic acid. Top up your sunscreen over make up with Ultrasun's Face & Scalp Mist, which delivers a gentle mist of transparent sun protection.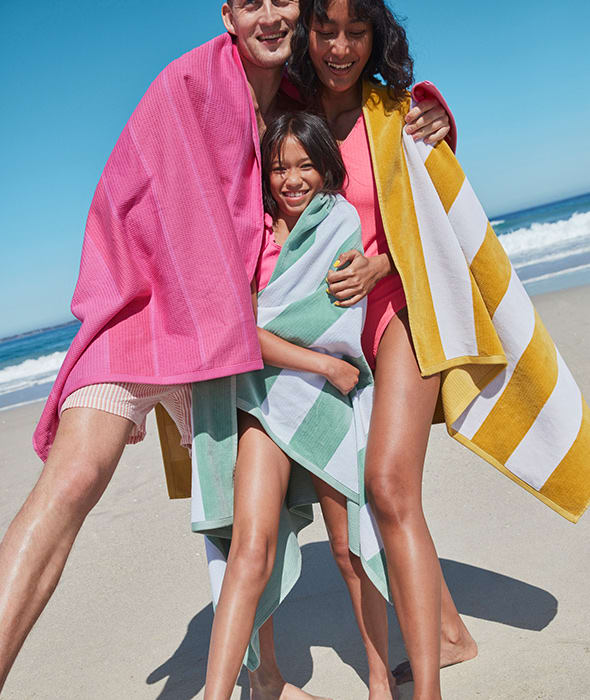 What's the best body sunscreen?
We've got everything you need for a summer holiday at M&S, including the best body sunscreens. Our Sun Smart Sensitive Moisture Protect Sun Lotion is extra water resistant, perfect for days on the beach or by the pool (although you should still remember to reapply all over your body after swimming.) Ultrasun's Family Sun Cream provides high level protection and is great for sensitive skin – it's recommended by dermatologists for those prone to both allergies and prickly heat. Check out the brand's Summer Essentials Kit, which contains Family Sun Cream, a facial sunscreen and lip protection. If you're looking for a body sunscreen that smells heavenly, try Nuxe's Delicious Lotion. It is also water resistant and contains sweet orange and coconut for scent that smells like summer bottled.
Going on a family summer holiday? Don't leave home without reading our packing guide.