HOW TO MAKE
YOUR HAIR
LOOK BETTER
Whether you want super voluminous waves, defined curls, or glossy tresses, we've got the haircare product for you. Read our guide to common hair dilemmas and achieve salon-worthy hair at home.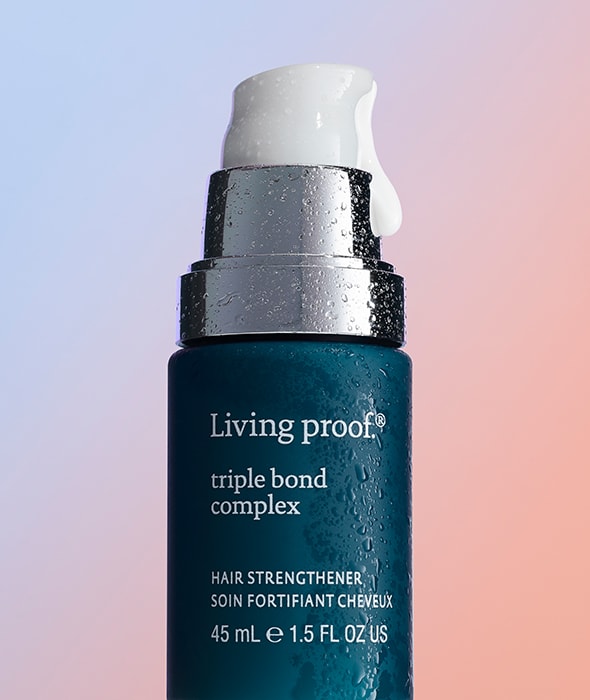 Rebuild and repair damaged hair
Heat, bleach, the weather, stress: all factors that can impact the health of our hair. If your hair needs some serious care and attention, try Living Proof's Triple Bond Complex. This intensively reparative treatment strengthens hair and reduces visible signs of damage, whilst also protecting against future damage. Simply apply two pumps to clean, damp hair – there's no need to rinse it out. Pro tip: wait ten minutes before styling or adding other hair products for the ultimate swish-worthy results. Keep hair strong and healthy by using with Living Proof's Restore shampoo and conditioner.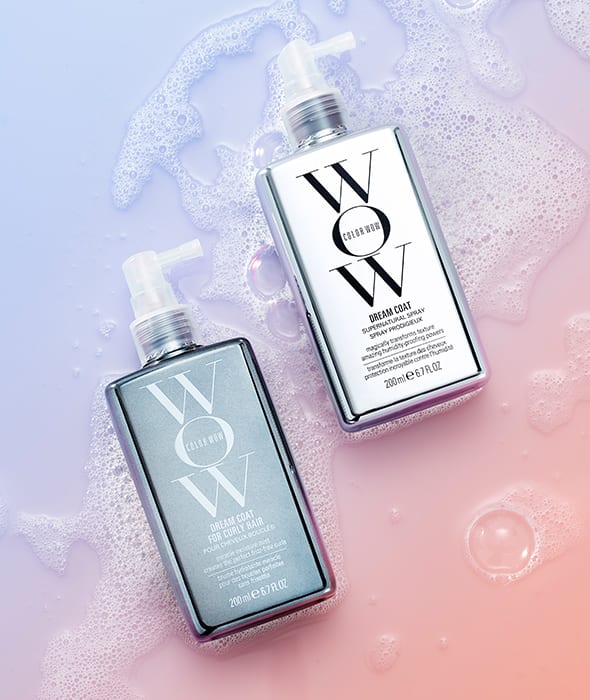 Fight humidity and frizz
Nothing wrecks freshly styled hair faster than humidity. Enter Color Wow's Dream Coat Supernatural Spray, a frizz-fighting treatment that has become a viral sensation. Humidity blocking technology stops moisture from wrecking your style, so there's no need to resort to a messy bun every time it rains. Plus, it leaves hair smooth and glossy. Shampoo and condition your hair as normal, and then section your hair and spray liberally on to each section. Make sure your hair is damp rather than wet for the best results. Blow dry to activate the frizz defying technology and you're ready to face whatever the weather throws at you. If you're lucky enough to have natural curls, try the Dream Coat Spray for Curly Hair.
Create perfect curls and defined waves
If there's anyone that understands curly hair, it's Bouclème. The brand is designed to take care of all types of curly hair, from tight coils to soft waves. Start your curly hair routine with the Curl Cleanser, which cleans without stripping away vital moisture, and add softness with the super-hydrating Curl Conditioner. Define curls with the Curl Defining Gel, which has a serum-like, non-sticky texture but holds all day. Brushing dry shampoo through curly hair without wrecking your style can be a real struggle, so use the refreshing Root Refresh as an alternative. Trust us, your curls will thank you.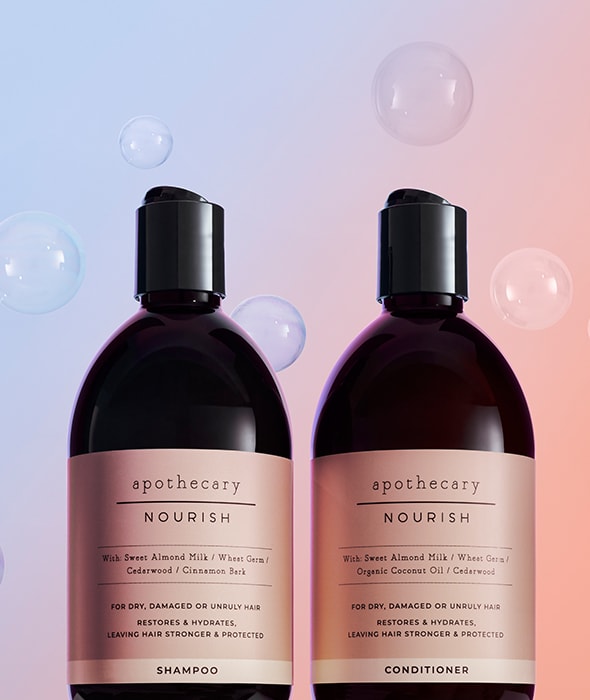 Get shiny, smooth hair everyday
A good shampoo and conditioner are the cornerstones of a healthy hair routine. For shiny, smooth, and hydrated hair, try Apothecary's Nourish shampoo and conditioner. Made from a blend of gentle sweet almond milk and wheat germ, this hardworking duo delivers softer, stronger hair. Almost 90% of people agreed that their hair felt more moisturised after just one use. They're also a budget friendly addition to your haircare routine at £7.50 each. If your hair needs in feel of an extra deep clean thanks to a build-up of product, try the gently clarifying Detox shampoo and conditioner.