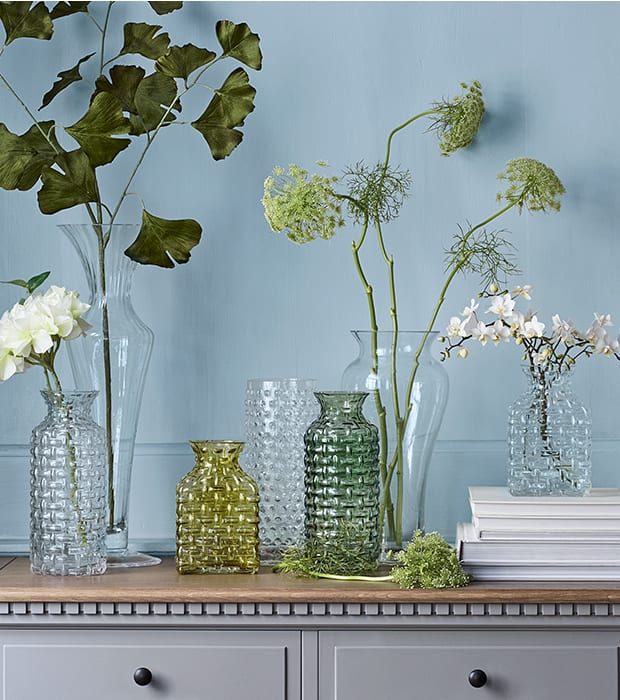 The first signs of spring are a natural mood booster. Bring some new-season optimism into your home with these easy interiors ideas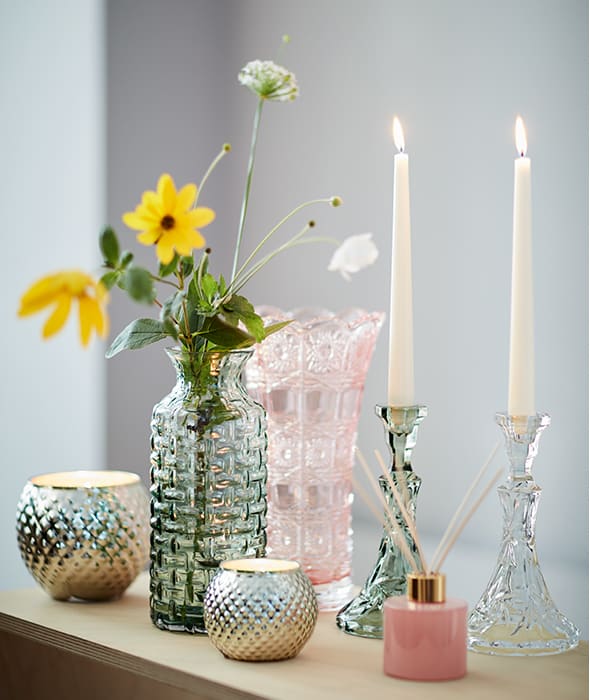 Natural world
We associate spring with new beginnings in nature, from longer days to lush green leaves. Try these quick ways to echo that fresh-start feel inside your home.
- Create a simple display on a sideboard or shelf: choose glass vases or ornaments in subtle pastels, from calming greens and pale pinks to sunny yellows. They'll help light travel through your home and brighten up a hallway or dark corner in a flash.
- Arrange fresh flowers or sprigs of green foliage for an instant route to a spring-like feel.
- Switch up your home fragrance for something with fresh green or subtle floral notes. A candle on your dining table or a reed diffuser in your hallway will bring in a breath of fresh air.
Dine out
While it's still a little early to dine al fresco (unless you don't mind wearing your hat and scarf), you can create the next best thing to eating under warm Mediterranean skies with a few little changes to your dining space.
- If you can, move your table close to a window so you and your family or guests can enjoy the view. If not, lush plants in your dining area or wall art that features leafy green landscapes, blue skies or summery colours will give the suggestion of an outdoor setting.
- Pack away heavy winter table dressings and use a light, crisp tablecloth or placemats in white cotton or neutral linen. Alternatively, keep things simple with a bare wooden table top.
- When it comes to your crockery and glassware, mix and match plain pieces with pretty floral patterns and pastels for an instant lift.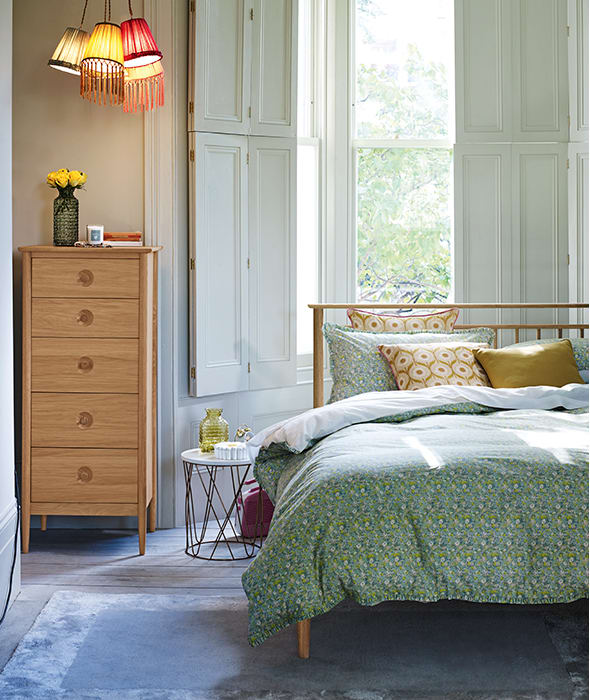 Lighten up
Your bedroom is where you wake up and set your mood for the day ahead, so a fresh start here can make a big difference. Create a calm, uplifting, spring-ready space where you'll feel relaxed and revived.
- Change up your winter bedding for a lighter duvet with a lower tog rating – you can always add layers such as bedcovers or soft blankets if you need to.
- New bed linen can give your room a completely different feel. Try designs inspired by nature like this Lottie floral set, or add pattern and colour with cushions.
- For an instant mood boost every time you wake up, add a vase of fresh flowers in sunny yellow to your bedside table.