THE FOOD OF LOVE
Whatever you've got planned this Valentine's Day, we've got loved-up food ideas covered
Say it with sweets
You can't go wrong with cake and sweets on Valentine's Day. For a cute DIY treat that's super easy, try decorating our pretty mini cupcakes with our new jelly love letters (pick up a pack in the Foodhall). Each box comes with an assortment of letters for you to spell out your own sweet nothings. Use to top each cake and spell out a loved-up message for your Valentine. If you've got little ones, they'll love to help decorate the cupcakes and choose what to write. Serve everything with their favourite cuppa or leave out for your Valentine to find when they come home from work – guaranteed to keep them sweet.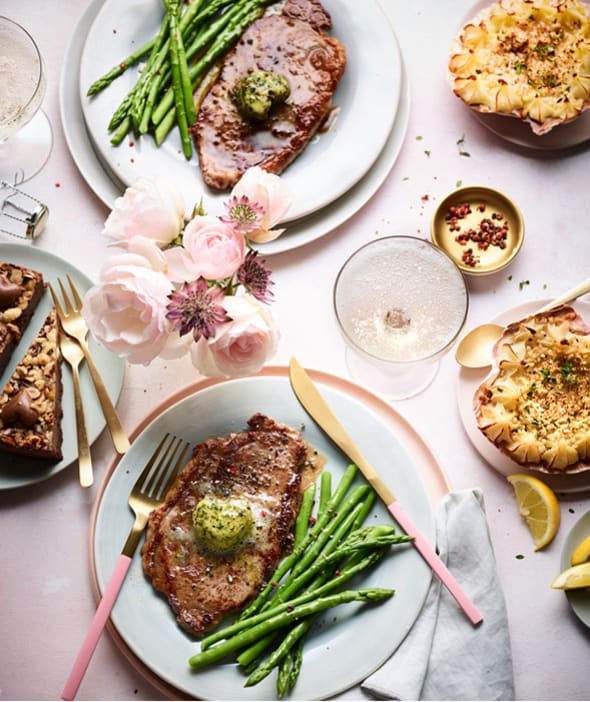 Plan the ultimate night in
If all you want for Valentine's is a night in with none of the fuss (who likes squeezing into an overcrowded restaurant for a gimmicky menu anyway?), our special £20 Dine In is for you. It includes three delicious courses, plus prosecco (or choose a top-quality bottle of wine or soft drink) and a box of heart-shaped chocolates. Try classic coquilles St Jacques – scallops with a creamy mash topping; charred sirloin steak with an oozy garlic butter; and a velvety hazelnut and chocolate Nuts About You cheesecake. If you fancy making your Dine In even more extra, upgrade to a bottle of champagne for £10.
Plan a Palentine's cocktail party
Did you know 13 February is officially Palentine's Day? It's all about celebrating the love you have for your friends, and there's no better way to do that than getting everyone together to shake up some fun drinks. Try our new From Mojito to You pre-mixed passion fruit cocktail, which contains edible 24-carat gold leaf for added sparkle – delicious simply served over ice with a few fresh mint sprigs. Or serve prosecco in a stylish coupé glass garnished with pomegranate seeds. Just add a few colourful straws – and your favourite playlist. Cheers to the best mates in the world.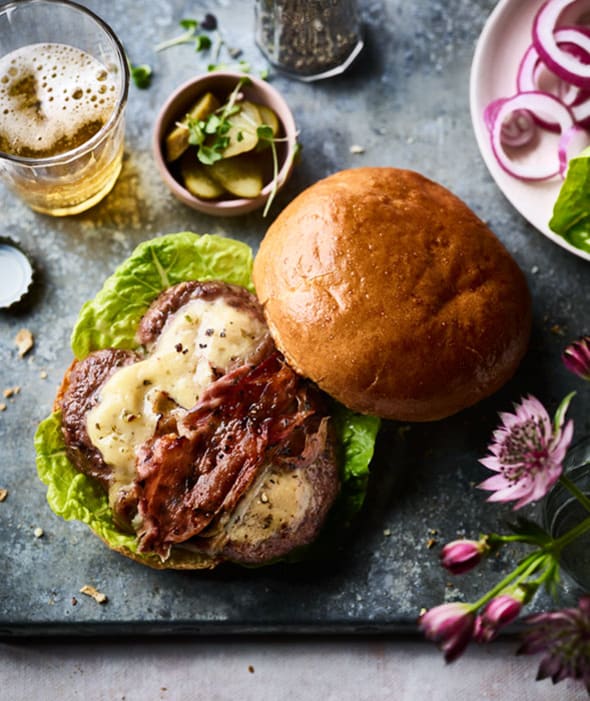 Treat them to a top-notch burger
If you want to go all out and cook a delicious Valentine's dinner this year, our special-edition heart-shaped wagyu beef burgers, available now in the Foodhall, make the perfect centrepiece to your romantic feast. Made with succulent and tender wagyu beef, they come with a melty bearnaise sauce topping and crisp prosciutto. Serve in fluffy brioche buns with quick-pickled red onion, gherkins and a cold beer for a Valentine's dinner that's as unique as it is delicious.