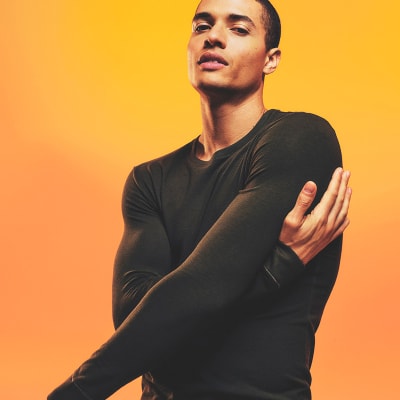 Thermals that regulate your temperature
Whether you're tackling a lengthy commute, heading out for a walk or simply want to make lightweight knitwear feel warmer, our men's thermal tops are essentials for winter dressing. They're made from clever fabrics with Heatgen technology, which uses moisture released by your body to generate and retain heat, meaning you'll stay warm no matter the temperature outdoors. Look for lightweight long-sleeved tops made with responsibly sourced cotton for brilliant base layers that will keep you toasty. Our Heatgen thermals come in three warmth levels – use the handy thermometer symbols to choose the right level of insulation for your needs. After added protection from the elements? Our medium- and maximum-warmth thermal tops have brushed linings to fight winter chills.
OUR BEST MEN'S THERMAL TOPS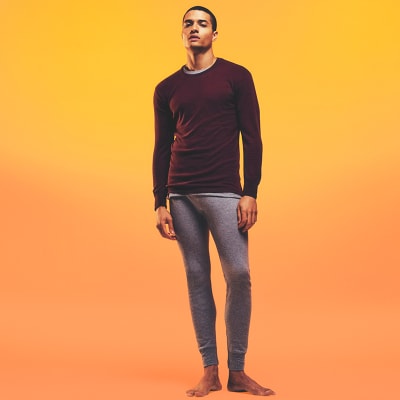 Layer with thermal long johns
Our thermal long johns help to keep the cold at bay. Equally effective for lounging or everyday wear, our men's thermals come in a range of warmth levels for varying degrees of cosiness. Lighter styles are perfect for throwing on at home or slipping underneath joggers and loungewear, while maximum-warmth long johns, made from a thick wool blend, will keep out draughts in icy weather. Plus, we've added brushed-back finishes that are soft against skin and super-soft seams to prevent chafing and make layering even easier.
Don't miss our guide to women's thermals for more cold-weather-dressing inspiration.
OUR BEST MEN'S THERMAL LONG JOHNS
Words: Sarah Lafarge and Dulcie Emerson