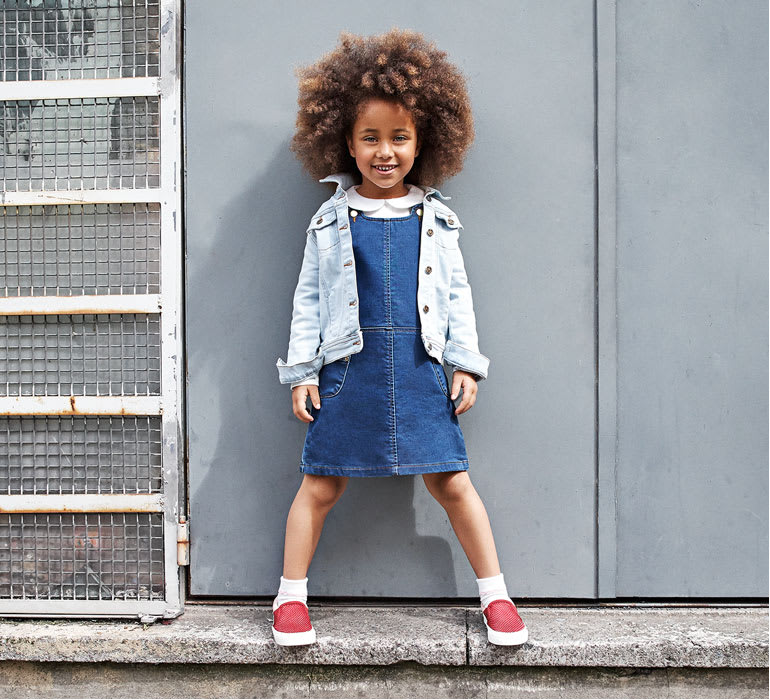 Cool & casual
Jeans have long been a go-to for children of all ages, but this season, kids' denim is diversifying. Denim dungarees allow little ones to be stylish but still free enough to run around and lark about, and kids who want to smarten up their act can throw on a denim shirt or jacket over a casual tee. If they really want to embrace the trend, try doubling up kids' denim clothes using contrasting tones for an edgy look.
"CUSTOMISE
kids' denim with
rolled-up hems
and badges"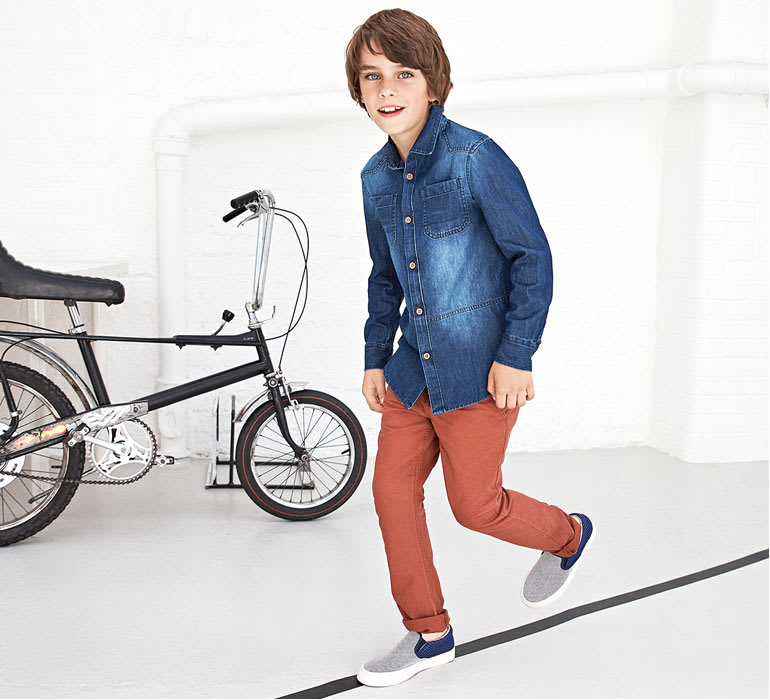 Easy-peasy styling
Choosing their own outfit is an important part of growing up, and one of denim's selling points (for kids and parents) is that it's versatile enough to go with just about everything. Whether they're in jeans or a denim skirt, your little one can have fun creating an ensemble with most of their wardrobe. Our kids' denim uses high-quality cotton, so whichever look they finally settle on, you can be sure they're comfortable too.
"DENIM lets kids
experiment with
colours and shapes"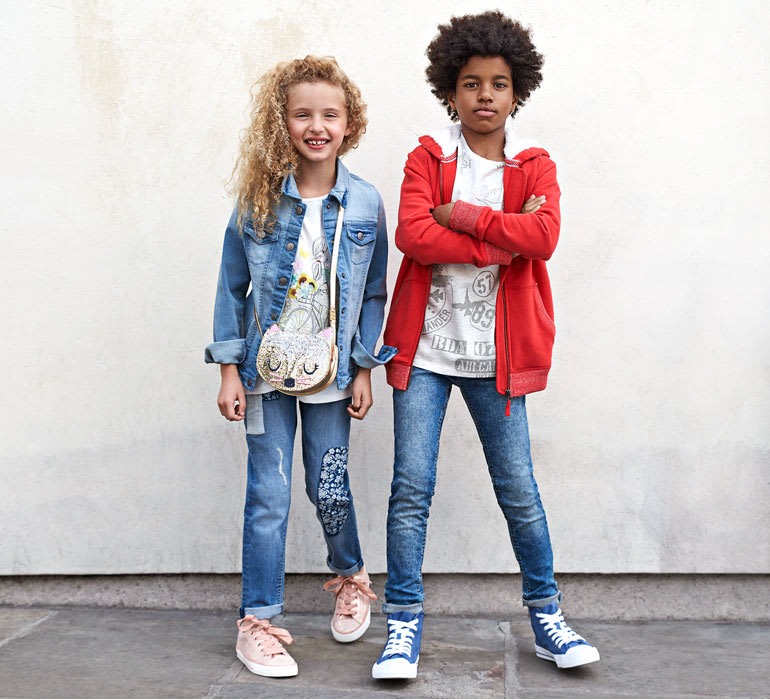 Kid-proof fashion
As well as denim's fashion credentials, there are a lot of practical reasons for dressing kids in denim. It's difficult to find a fabric that's more durable – no matter how many hours they spend kicking a football or riding their bike down the street, our kids' denim will be up to the challenge. And when it comes to washing, all our denim can be thrown in the machine at 30 degrees and tumble-dried straight afterwards.
"Denim looks
GOOD no matter
what it's
put through"