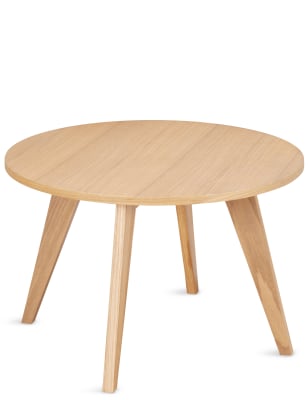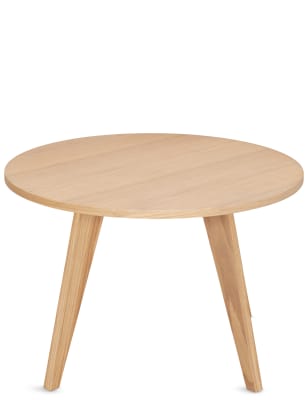 LOFT
Bradshaw Coffee Table
Product code: T841555
Sorry, this item is no longer available
Product Description
There's beauty in simplicity, and our Bradshaw coffee table is designed with beautifully clean edges and delicately tapered legs for a neutral finish that looks at home in a wide variety of spaces. This wonderfully compact coffee table is small enough to fit into homes with limited space, offering a great spot to stack your favourite magazines or rest your morning coffee without dominating the room. This coffee table is self-assembly, meaning it can be easily transported or stored.
Product Details

Dimensions

Height: 36 cm
Height In: 14 in
Width: 60 cm
Width In: 24 in
Depth: 60 cm
Depth In: 24 in
Weight: 4.5 kg

Item details

As a part of our wood policy this is made from sources that protect forests and communities
Made from Sustainable Wood
Self-Assembly

Delivery, Collection & Returns

Standard or nominated day delivery to your door. Self assembly required.

FREE Collect in store - order online for delivery to your chosen store, collect from 12pm (midday) the next day

£3.99 Next day home delivery* - NEW now order up until 10pm - find out more >


Free standard home delivery on orders over £50**

- get your clothing, home, beauty and wine order within 3-5 working days. find out more >

£7.50 International home delivery to Europe - get your order within approx. 7-10 days
£15 International home delivery to the Rest of the World - get your order within approx. 10-14 days
Shop on our dedicated websites for Australia, Canada, New Zealand and USA.
Collect in store is not available outside the UK
Service terms and delivery times may be amended during peak periods or sales. Please see our Help section online or ask in store at the Customer Order point for full details.
Reviews
86% of reviewers would recommend to a friend