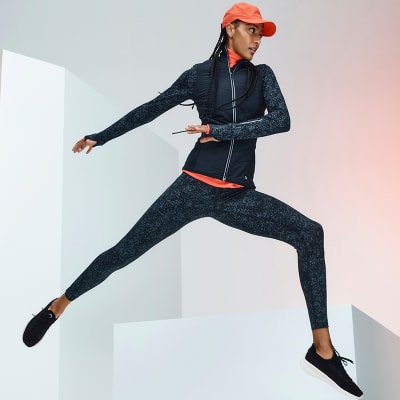 Hit your fitness goals in high-tech winter activewear
We all know of the health and wellbeing benefits of exercise but, now that winter's here, bolting out on bitter mornings is less appealing. Instead of giving up on your new year's resolutions, update your winter gym clothes – look for lightweight layers in moisture-wicking recycled materials, sports tops with thumb holes to keep your hands warm and winter sportswear in clever temperature-regulating fabrics that will keep you cosy without over-heating. Did you know we lose between seven and 10% of our body heat through our heads? A sporty colour-pop cap in a fluorescent finish will guard against heat loss while helping you stand out to traffic on dark, gloomy days.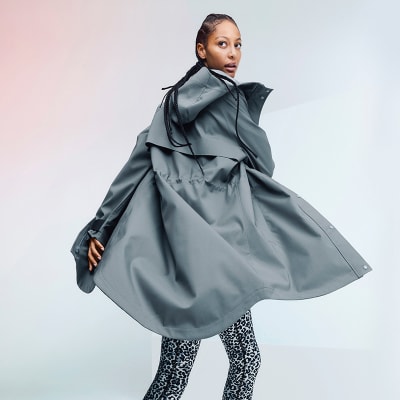 Weatherproof your workout, without compromising on style
Cloudy skies and puddle-strewn pavements won't put us off our workouts, especially with an appealing array of Goodmove winter activewear to choose from. Whether you're chasing your dog around the park, playing team sports or powerwalking around the block, it's all about those high-performance layers. Investing in a directional waterproof parka pays dividends: we promise you'll be wearing it through April showers and beyond. Flattering compression leggings provide coverage while supporting muscles to help you get going when you need an extra boost.

Invest in year-round sportswear essentials
Whether it's a HIIT workout at home, run around the local park or group yoga session, there are certain fitness essentials it's best not to compromise on. Firstly, a decent sports bra, which will offer support and keep you comfy – read more on how to find the right sports bra here. Good leggings will also serve you all year round, and Marks & Spencer has a great range to choose from, with fabrics that are warm, breathable and, most importantly, won't show your knickers. Fleeces are a big trend in and out of the gym, and cosy, too, while a cotton hoodie zipped under a waterproof coat is the perfect formula to stay warm and dry.
Words: Sophie Hines & Dulcie Emerson