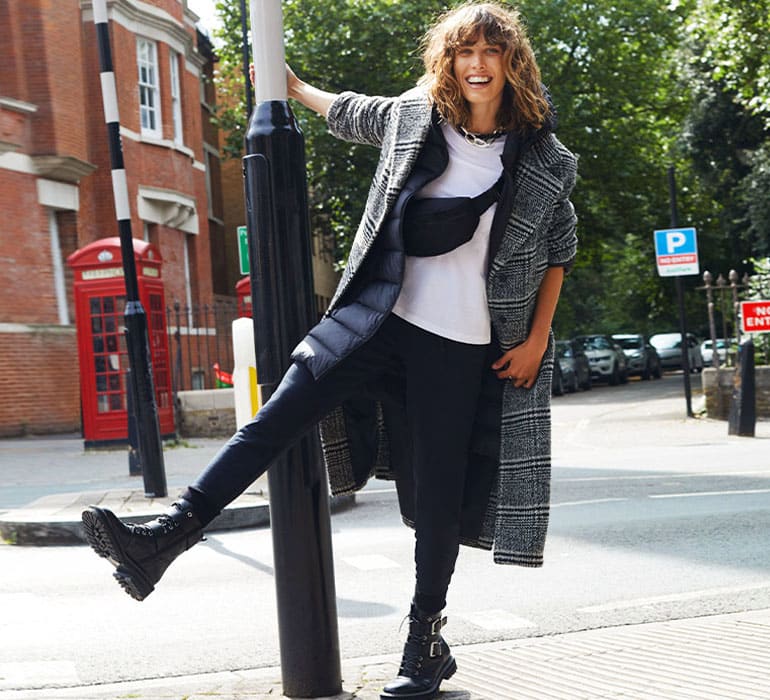 Checked coats
Checks are everywhere this season, running the full gamut from chic neutrals to oversized, colour-clash blocks. This coat offers a versatile way to buy into the trend and is classic enough that you'll still be wearing it for years to come. The long, relaxed shape is at once cosy and modern, plus there are plenty of pockets (and who doesn't love a pocket?). It's a definite tick in the check box for us.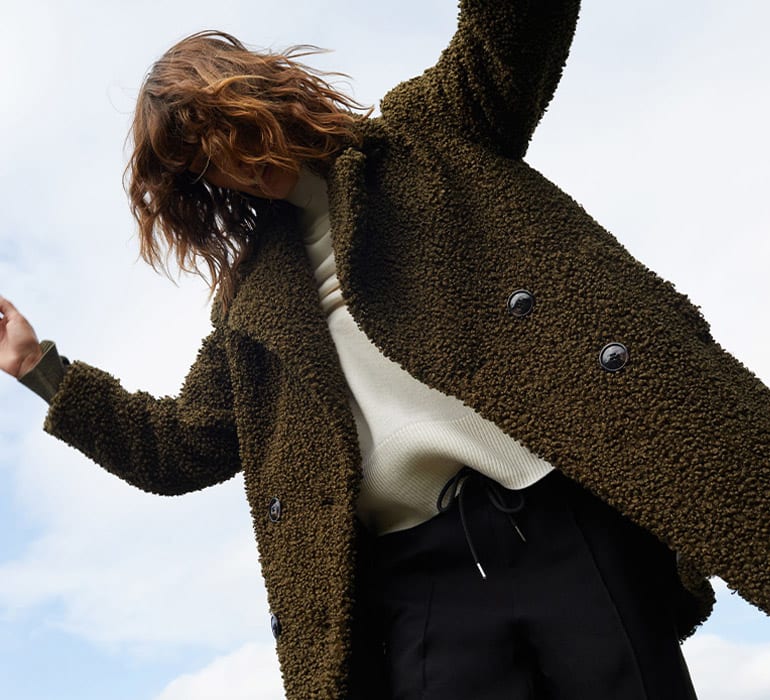 Shorter coats
Sometimes you want a full-on toe-length duvet coat; at other times, a hip-hitting number made from warm, high-quality fabric will do (particularly if you have a fabulous skirt or printed trousers to show off). The pea coat is an absolute classic – choose between navy or khaki for a long-lasting wardrobe investment. Or, for a hug in coat form, try the teddy coat. The fuzzy fabric looks especially great contrasted with tougher textures such as leather or denim.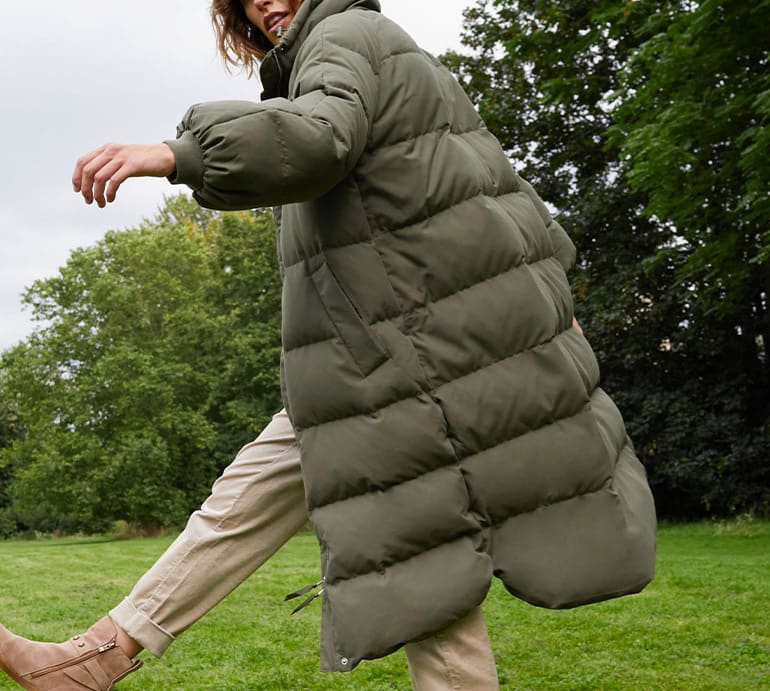 Padded coats
Volume. It's what we're looking for in our blow-dries, our sponge cakes and now… our coats. Padded coats – ranging from super-cosy quilted jackets to puffers so expansive they look ready for a trip to the moon – are very much in fashion. Light as a feather, incredibly warm and available in a range of designs (including leopard print!), we are most definitely on board with this look.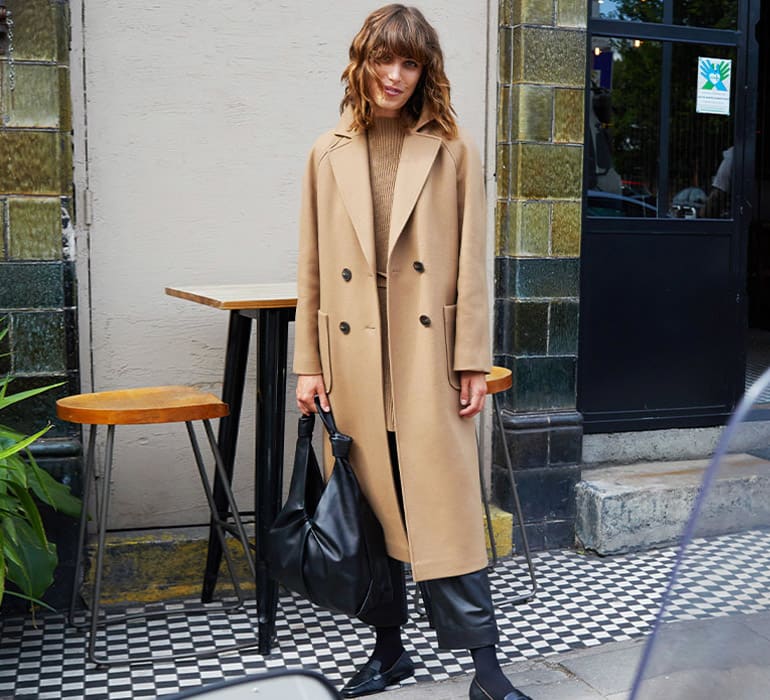 Longer coats
Want to look sharp while also cocooning yourself against the elements? Then a long, tailored coat is the answer. A black, belted coat is a style staple, and perfect for return-to-the-office days. Equally classic is a long-line camel coat, which manages to feel very grown-up and modern all at once. The key is in the fabric – look for wool or cashmere blends to stay cosy all winter.