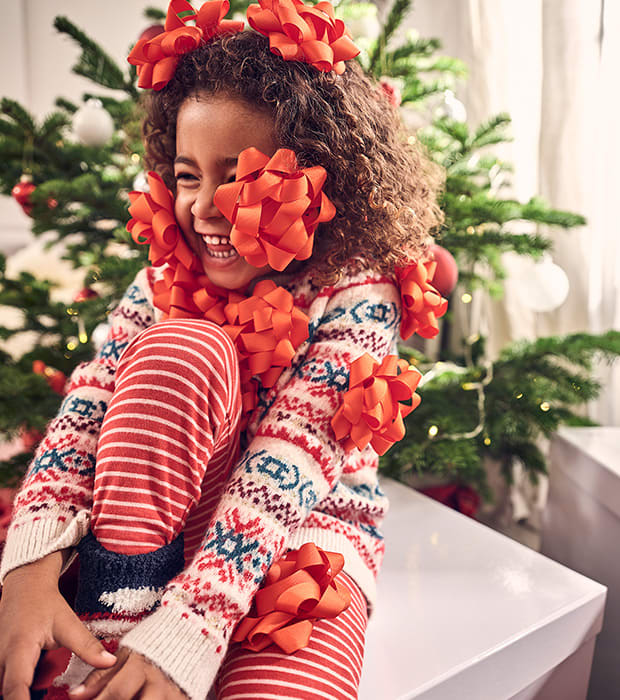 From the sweetest winter onesies to gift-filled Christmas Eve boxes, discover our favourite festive finds for kids and create a magical Christmas you'll remember forever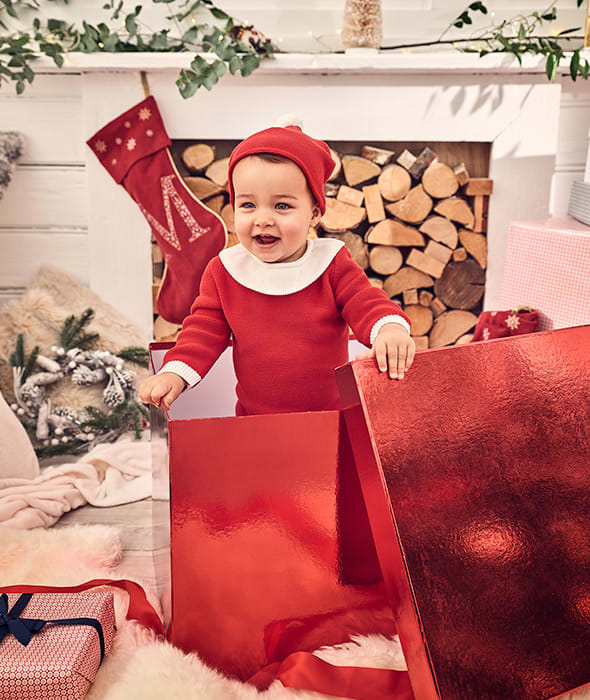 Festive dress-up
From the moment the festivities take hold, it's open season on dressing little ones up in cute festive garb. And while we all love a bit of Christmas kitsch, we still understand the need for quality. This utterly gorgeous red baby Santa outfit is made from 100% ethically sourced cotton, and it's breathable, comfortable and machine washable, keeping you and your baby smiling.
"We've got the
SWEETEST baby
outfits for Christmas"
The sweetest onesies
All kids, big and small, love snuggling up in all-in-ones and, from a practical point of view, they keep them extra warm (no breezy midriffs to see here!). This beautiful Fair Isle knitted version is available from sizes 0-3 months up to 2-3 years and is machine washable (of course). We do so wish it came in a adult sizes. So cute.
"CHRISTMAS was made
for onesies and onesies were made for Christmas"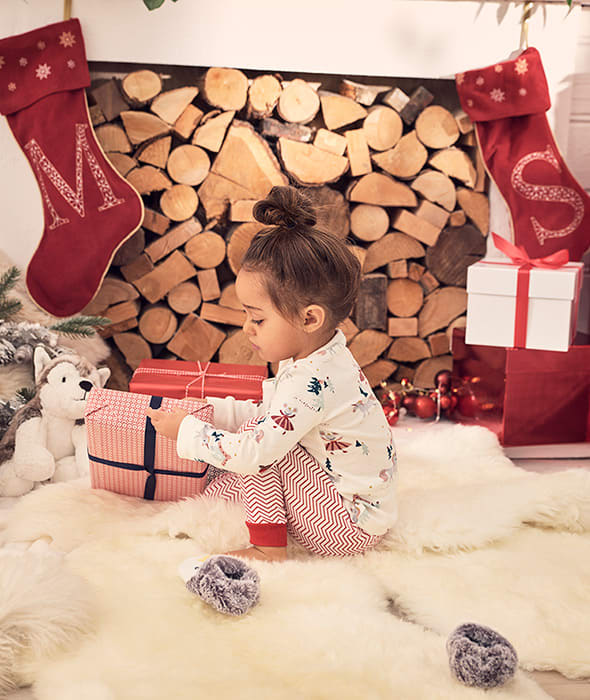 The Christmas Eve box
The relatively new tradition of giving a gift on Christmas Eve is a wonderful way to kickstart the celebrations. Plus, it's a great present if you're someone other than the child's parents, as it helps your gift stand apart from the general Christmas Day present-giving bonanza. To fill your box, choose a few of the following: pyjamas, slippers, a book, cuddly toy, bath bombs or festive biscuits. And wait for squeals of delight when they open it.
"A LOVELY new
tradition that kickstarts
the festive fun"
Christmas jumpers
Spread a little seasonal cheer wherever you go with a fab festive jumper for the kids. There are loads of different styles to choose from, so whether you want to go out-and-out Christmas or opt for a Fair Isle pattern they can wear throughout winter, you're sure to bring a smile to everyone's face. There are even cute festive jumpers for the family dog.
Size up, so the KIDS can
wear their festive sweaters
next Christmas too"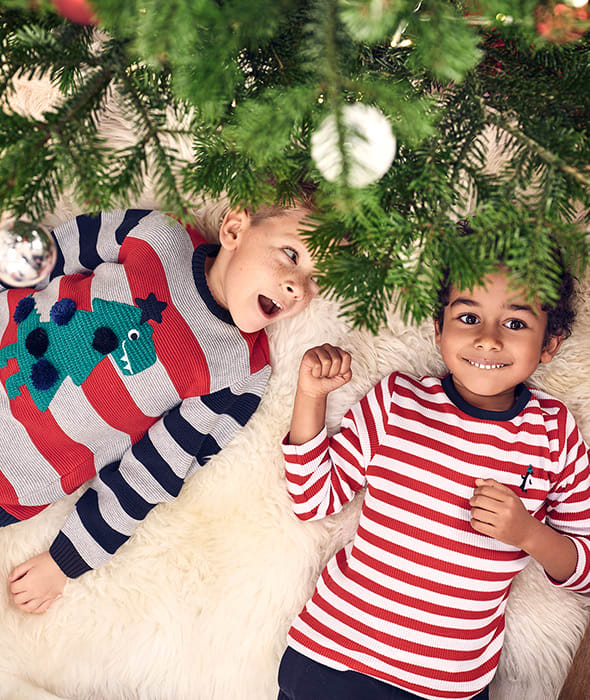 Joy to the world
Cotton Christmas sweaters and tops are a great option for kids. It means they can still be festive indoors without too getting hot and bothered in thick jumpers. Plus, we work with the Better Cotton Initiative (BCI) and the WWF to support sustainable cotton practices that are better for farmers and the planet. So it really is cotton with a heart. Find out more here.
"100% of the COTTON for
our clothing is sustainably sourced"