SLEEP BETTER:
THE BEST BEDDING FOR ALL SEASONS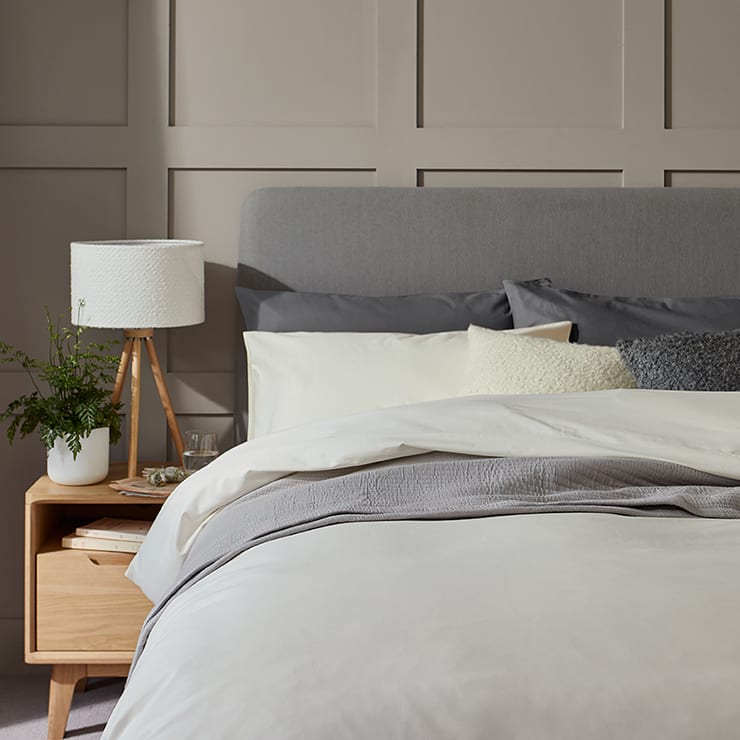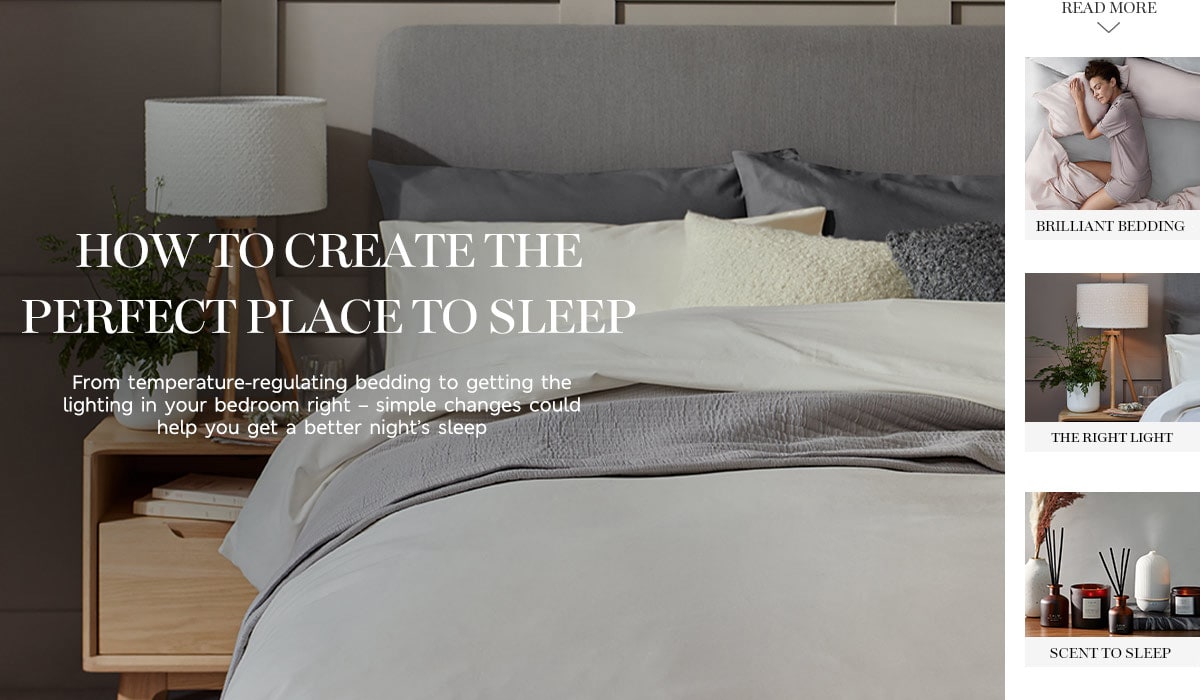 From cooling bed sheets to softer lighting in your bedroom, simple changes can make for a perfect night's sleep.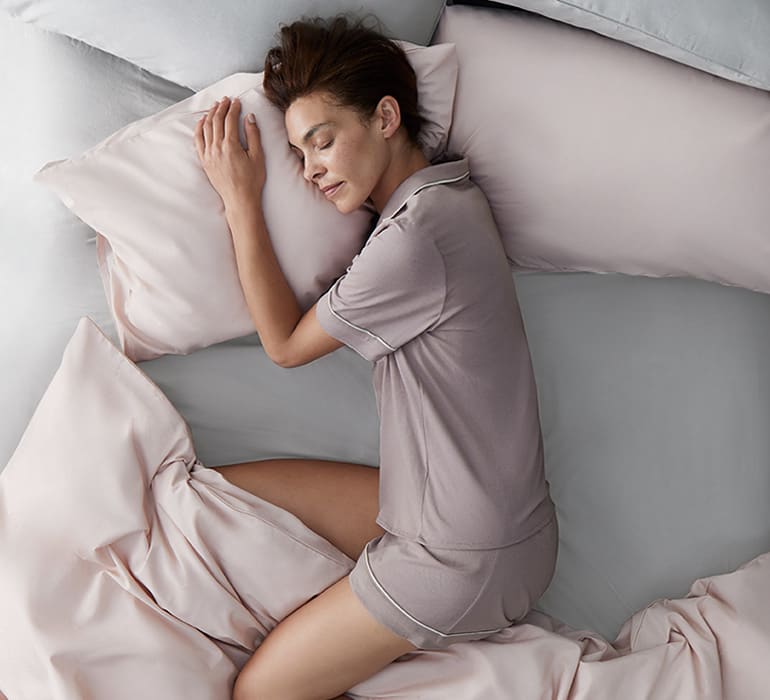 Bedding to regulate your temperature
The best bedding should keep you at the perfect temperature throughout the night. That's why our brilliant range now includes temperature-regulating Body Sensor bedding – which keeps you warm when it's cool and cool when it's warm – to help you get a great night's sleep, whatever the weather. The collection of temperature-regulating duvets in 4.5, 7.5 and 10.5 tog ratings and mattress toppers now also includes temperature-regulating duvet covers, pillowcases and fitted sheets. Made from pure cotton, these cooling bed sheets come in a range of soft shades to give your bedroom a relaxing look and feel, and feature StayNew technology to keep your bedding looking pristine for longer.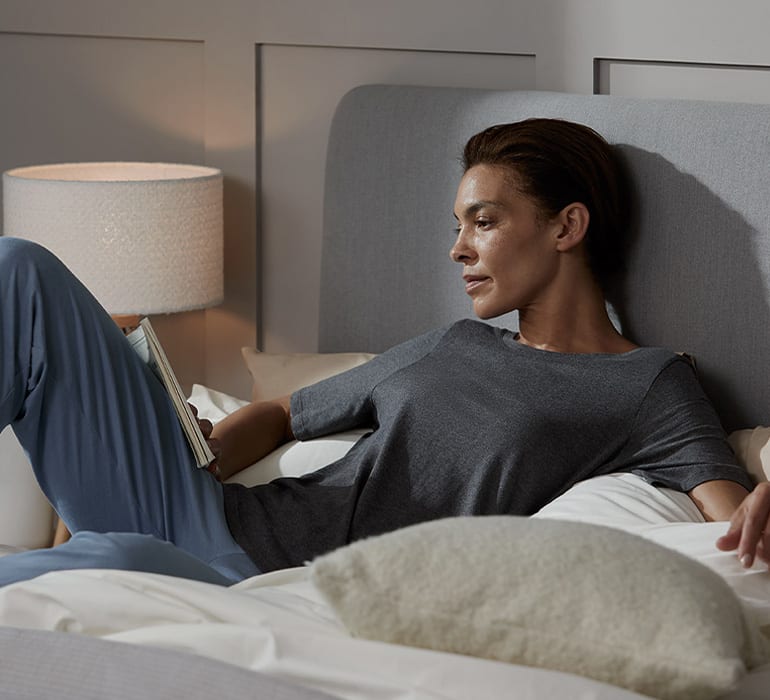 Get the light right
From streetlights or your neighbour's garden lanterns to light evenings and early sunrises, make sure that the brightness outside your bedroom doesn't stop you getting to sleep or wake you up prematurely with our light-blocking blackout curtains. It's not just the rays coming in, getting your bedroom lighting right can help you sleep better. Bedside table lamps will help to create a warm, relaxing environment. Try to avoid flipping on a bright ceiling light on your way to bed or consider fitting a dimmer swich and shut down screens an hour or two before bed.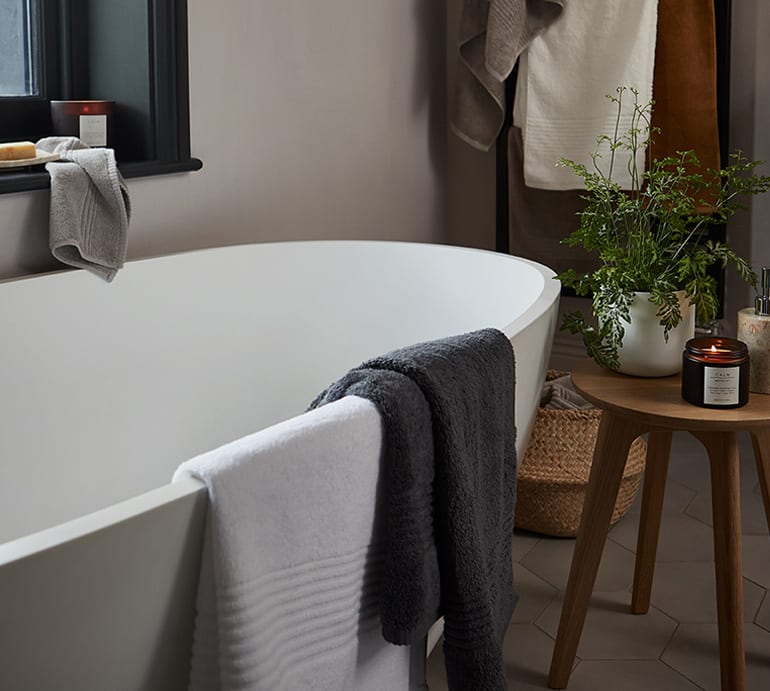 Set yourself up for sleep success
Scent your bedroom using a diffuser or candle with a sleep-boosting fragrance. Stick to a sleep schedule of going to bed and waking up at the same time each day, and develop a pre-bed routine that includes a soak in the bath and doing a relaxing activity, such as reading, to help set you up for a great night's rest. Struggling with a particular sleep issue? We have a range of solutions targeting specific sleep problems, including a pillow to ease neck pain, an orthopaedic body pillow that can also aid sleep during pregnancy and a sports recovery body pillow to ease sports-related aches and pains and speed up recovery. Discover more sleep tips, bedding advice and strategies to keep you cool in bed.