Say hello to the Omballs!
Discover more about our quirky and oh-so-cheeky Omballs! Scroll down to discover the Belgian chocolate treat, brand-new fruit Omballs, bubbly Omballs, Omball choccy chums and more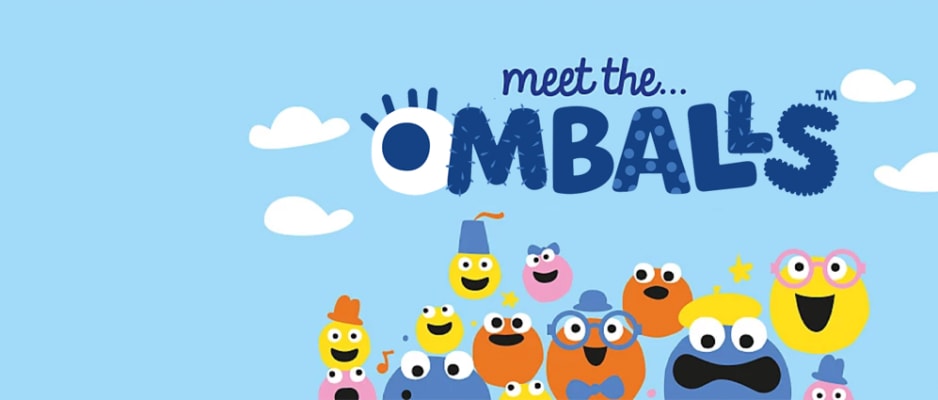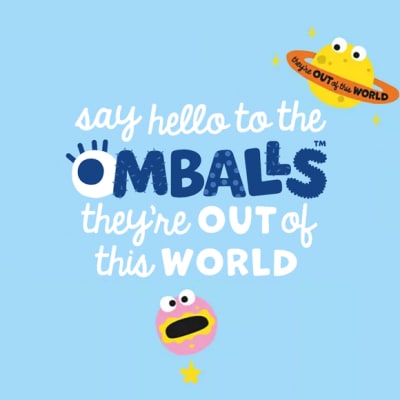 Step into the world of the Omballs
These cheeky, cute and charmingly odd creatures are the latest addition to our Foodhalls! Omballs are full of character and super energetic, and they LOVE to accessorise with quirky sunglasses and hats. From out-of-this-world chocolate treats to our epic new fruit Omballs, you can find the full Omballs range in store now.
Fabulously fruity
Our much-loved Omballs range just got fruity with our new fruit Omballs. Tuck into chewy sweets in lemon, strawberry, blueberry and cherry flavours – perfect for sharing (or not!).
Find these fruit Omballs in store now.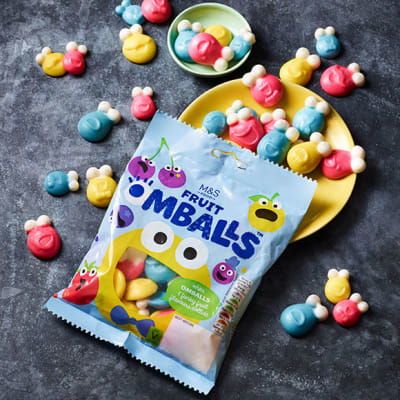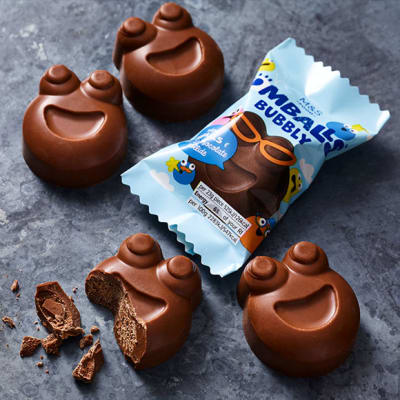 Bubbly beauties
Great for snacking, or for decorating cakes or traybakes, our new bubbly Omballs are made from aerated creamy milk chocolate for a gorgeous melt-in-the-mouth texture.
Bag a bubbly Omball in store now!
Say hello to choccy chums!
Omball-ievably chocolatey and ideal for snacking, our new Omball choccy chums treat bags are filled with milk chocolate faces decorated with white chocolate eyes.
Pick up a bag of Omball choccy chums in store now.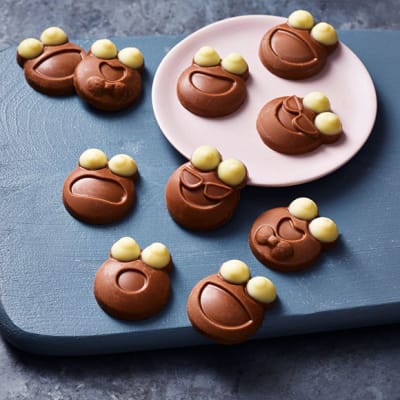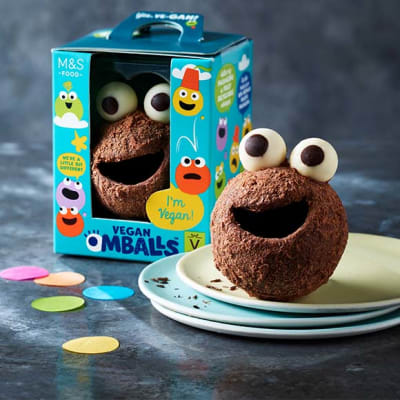 Vegan? No problem!
Following a plant-based lifestyle shouldn't mean missing out on your favourite chocolatey treats. Made with 100% vegan chocolate, our brand-new vegan Omball is finished with chocolate flakes and a cheeky expression.
The Omballs Yumnut
What do you get when an Omball and a Yumnut collide? An out-of-this-world treat with delicious flaky layers smothered in chocolate fondant and topped with chocolate flakes and white chocolate eyes. They're Omball-ievable!
Try our Omballs Yumnut for yourself by picking one up from our in-store bakery.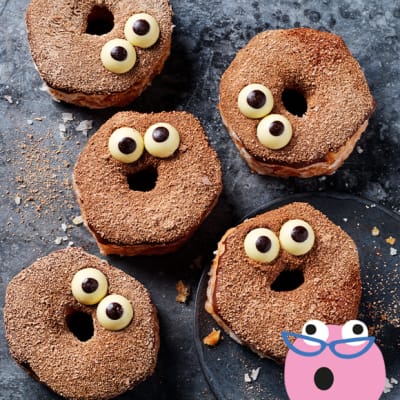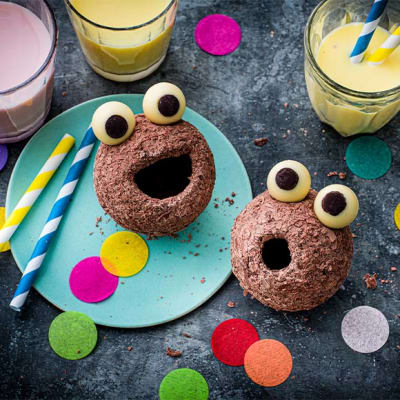 Next-level-tasty Omballs chocs
Looking for a little pick-me-up? Or want to treat someone special? Look no further than our chocolate Omballs. These thick Belgian chocolate balls smothered in delicious chocolate flakes with super-cheeky expressions are sure to put a smile on everyone's faces! Serve with your favourite hot choc or milkshake for extra indulgence.
Keep an eye out for the Omballs range in store.
The Omball-icious fridge cake
Put our epic range of Omballs treats centre stage by whipping up this fuss-free and super impressive fridge cake.
Ingredients:
100g plain or chocolate digestives
150g unsalted butter or margarine
200g milk or dark chocolate
3 bubbly Omballs, ½ chopped
1 pack Omball choccy chums, ½ chopped
½ pack fruit Omballs

1. Grease and line a large baking tin with baking paper.
2. Place the digestives in a freezer bag and crush with a rolling pin until they're broken into a mixture of smaller pieces, with none bigger than a 10p piece. Set aside.
3. In a large saucepan, melt the butter or margarine and the chocolate over a low heat – keep stirring until melted and smooth. Remove from the heat and allow to cool for 5 minutes.
4. Stir in the crushed biscuits, chopped bubbly Omballs and chopped choccy chums into the chocolate mixture until everything is coated.
5. Tip the mixture into the lined baking tin and spread it out into the corners. Decorate with the remaining bubbly Omballs, choccy chums and fruit Omballs, pressing lightly into the mixture. Chill for at least 2 hours, then cut into fingers or squares.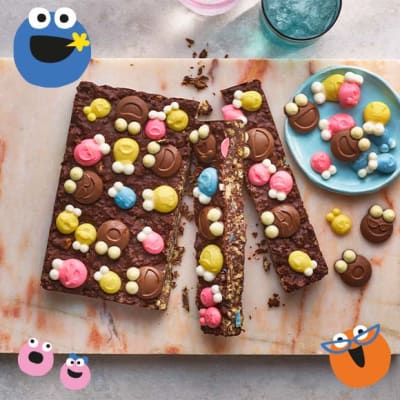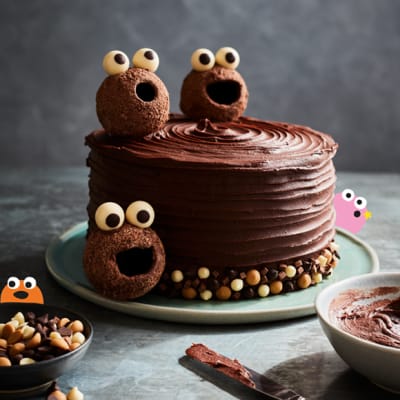 Whip up the TASTIEST Omballs chocolate cake
Make our cuter-than-cute Omballs even cuter by balancing them on top of an irresistible chocolate fudge cake!
To make it, simply bake one of our fluffy chocolate fudge cake mixes according to the packet instructions – you'll just need to add oil and eggs.
Allow to cool, then decorate with a tub of our chocolate fudge icing, using a palette knife to cover the top and sides. Finish with some chocolate sprinkles (find them in our home-baking section) around the bottom half, then top with two mini Omballs. Easy – and seriously Omball-icious!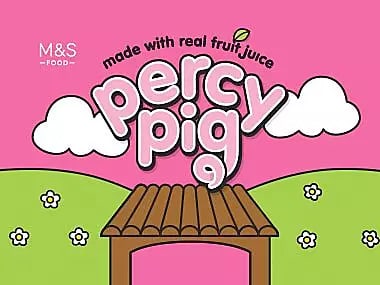 Percy Pig
Read all about our iconic pink pal and friends, and learn more about our range of Percy products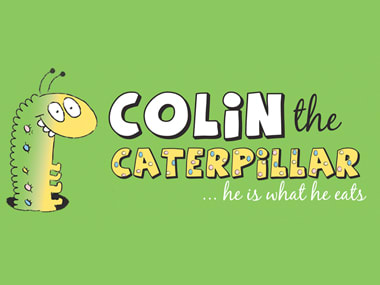 Colin the Caterpillar
Find out more about the original and best caterpillar, new-in treats and amazing Colin recipes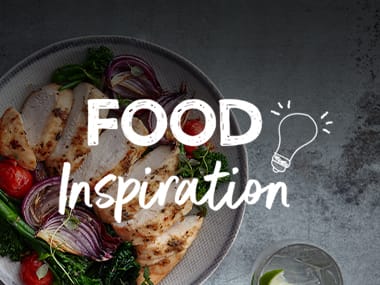 Looking for inspiration?
Discover recipe inspiration, tips and tricks from our food experts, plus the latest from the Foodhall