What's new at M&S food?
Our fab food tasters, along with some new recruits, are back to put our Christmas food range to the test from the comfort of their homes. What will they choose as their #MyMarksFave?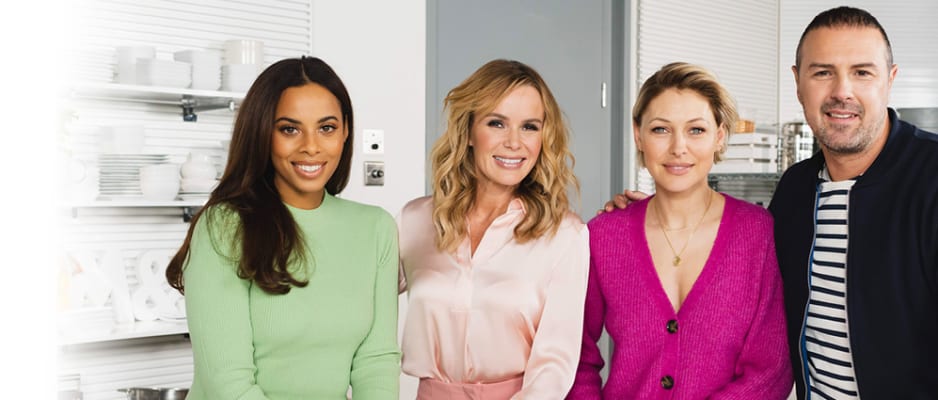 The dream team
It's a tough job but someone's got to do it... each month our celebrity M&S Food tasters try our newest dishes and pick their #MyMarksFave
Cheese, choc corn and more
Amanda Holden, who is joined by daughter Hollie, is back to try our delicious Christmas range. Find out what they think of our triple chocolate panettone, luxury truffle-filled brie, perfect party food and much more. But the big question is: what will Amanda choose as her #MyMarksFave? Watch the video to find out...
Party food, peperoni dip and super sweet treats
Introducing one of our new food tasters, Tom Daley, who is here to share his #MyMarksFave from our flavour-packed festive range. This month, he's trying our much-talked-about Santa's Yumnut™, mini battered sausages, seriously saucy lasagne hot dip and more delicious treats. Hit the link below to take a look at his tasting session and find out which is his favourite.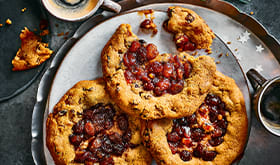 Mince pie cookies
Tom loved this twist on a classic mince pie and its super soft texture – Christmas in a cookie!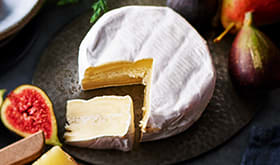 Collection luxury truffle-filled brie
Amanda could not get enough of this deliciously indulgent cheese. Soft brie and intense truffle – what could be better?!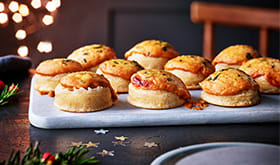 Cheesy crumpets and marmite
Crumpets topped with gooey cheese and Marmite – it's easy to see why these were a winner with Amanda's daughter Hollie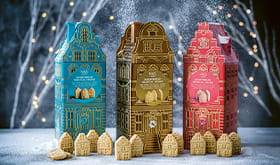 Shortbread musical house tins
Emma loves dunking the shortbread biscuits in her tea and thinks the pretty tins make perfect stocking fillers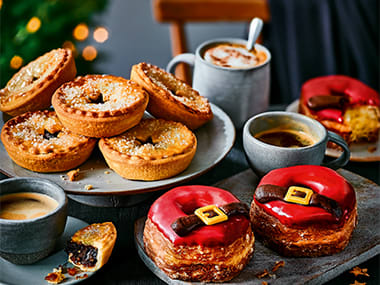 Festive firsts
Get into the Christmas spirit with our range of fabulous festive treats, such as our all-butter mince pies and Santa's Yumnuts™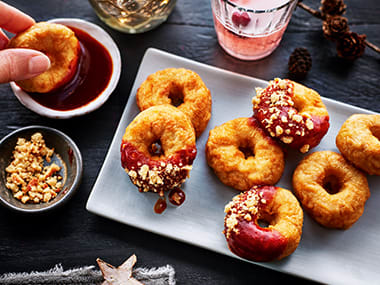 Party food and top tipples
Bring some foodie fun home with our range of innovative Christmas nibbles and fabulous drinks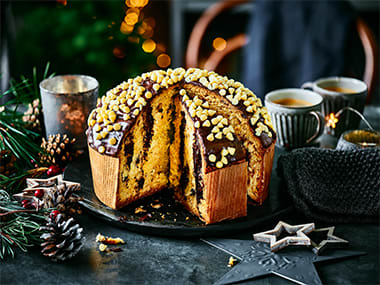 The home of Christmas inspiration
See wow-worthy gifts and our lastest Christmas Food ad, and get ready for the most magical festive season ever