Length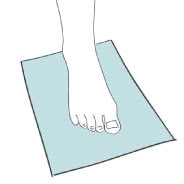 Step 1
Tape a piece of paper to the floor, stand on this making sure you are stood on the hard, flat surface. Push your heel up against the wall.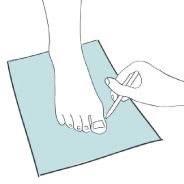 Step 2
Get someone to draw around the forepart of your foot with a pen or pencil. Repeat for both feet as they could measure differently.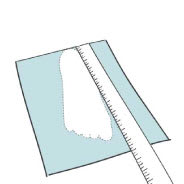 Step 3
Measure the length of the heel to toe measurement for both feet. Compare the measurement to our size chart.