Fashion blogger Emily Johnston, founder of Fashion Foie Gras, reveals the bags,
shoes and earrings she's coveting this season
ACCESSORISE ALL AREAS
"I can't praise these cat-eye sunglasses enough. I fell in love with them the moment I found them in store: in fact, I bought two pairs just in case I lose one. They look like designer shades!
"For this outfit, I went all-out on the accessories to show just how easy it is to dress up a simple T-shirt. The earrings are the perfect mix of loud and proud, while these shoe options are all elegant and lady like."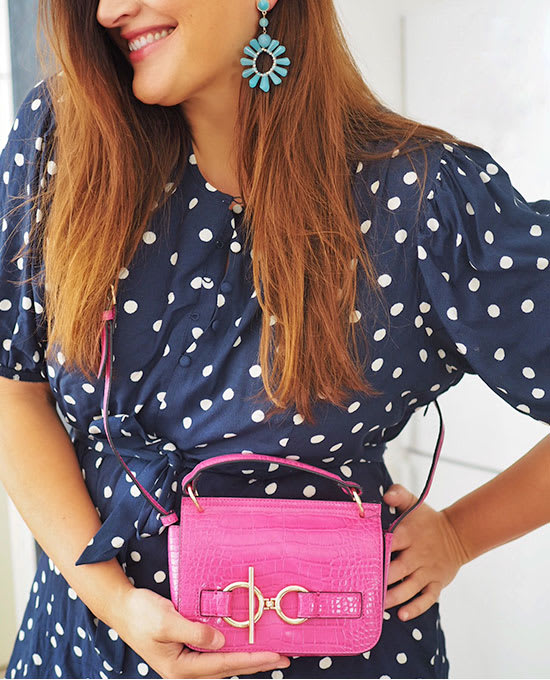 High contrast
"If you are opting for a navy or black ensemble for the day, try pairing it with a bright accessory such as this neon pink cross-body bag.
"The contrast of colours makes a real statement. To top it off, throw on some bold earrings. I am quite simply obsessed with this chandelier pair."