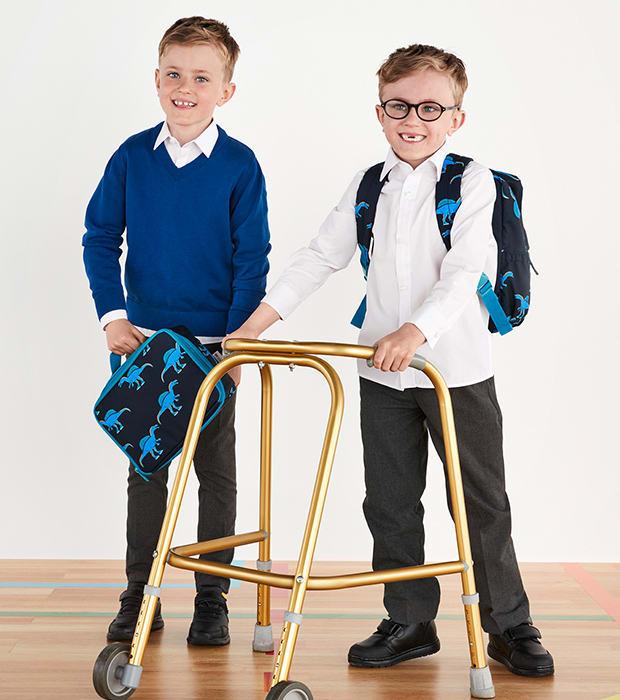 BACK
TO SCHOOL
STARTS HERE

Starting school is exciting and nerve-wracking for children (and parents!). So here's our practical back-to-school guide to help you calm those nerves, get organised and enjoy your child's biggest milestone so far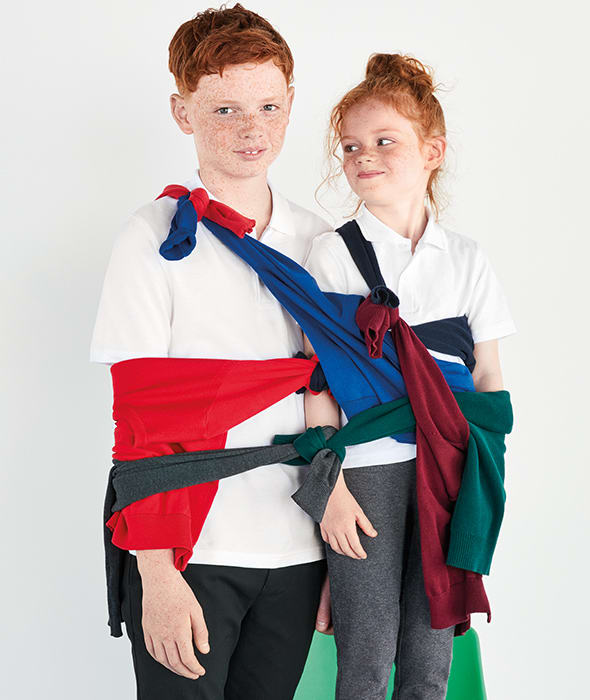 Get set for the new term
Each school has a slightly different school uniform policy, so read the rules thoroughly. There's a lot going on in the week before starting term and you really don't want to be worrying about uniform at that point, which is why it's a good idea to get sorted now. Also, remember that September can often be quite warm and many schools still wear summer uniform (often pinafore dresses for girls and shorts for boys), so ask other parents – or the school's Facebook group – if you're unsure.
Top tip: "Label everything," says Claire, mother to seven-year-old twins Arthur and May. "Kids leave cardigans and jumpers everywhere and quite often when they're in Reception they'll come home dressed in someone else's uniform/shoes/coat. Seriously. At least if it's labelled everything eventually finds its way back to its rightful owner."
Making starting school stress-free
Anything that takes the stress out of that morning mad dash to school is a winner with parents, so we've done everything we can to help. From non-iron shirts and dresses to crease-resistant, stain-resistant and water-repellent shorts, trousers, skirts and pinafores, everything is designed to save you time, money and energy and help keep them smart.
Top tip: "Anything that helps children get dressed by themselves is brilliant – and the teachers will be very grateful too," says Sam, mother to Charlotte, 7 (and Edward, 4). "The obvious one is Velcro-fastening shoes, but there are also easy-dressing skirts and shirts with Velcro behind the buttons that are great for younger ones or kids who don't have as much dexterity. I always buy tights a size bigger too as they're much easier to get on."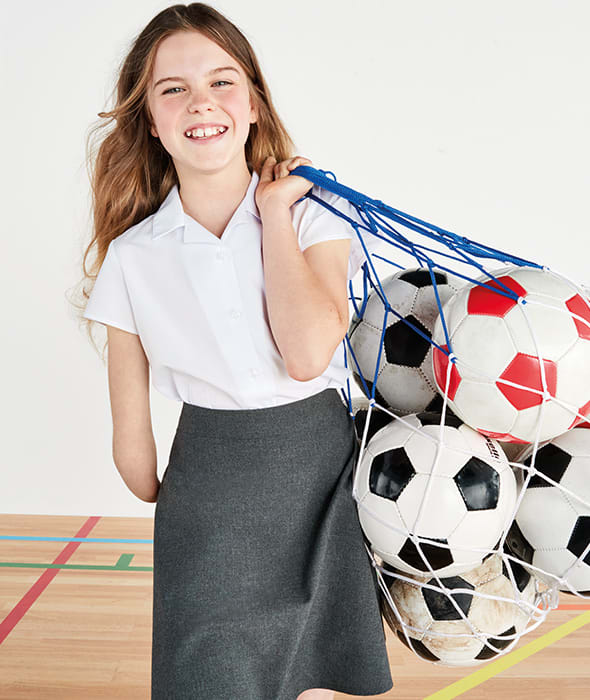 Help them be prepared
Whether it's packing a spare uniform for little accidents or making sure they have a coat on even the sunniest day so they're prepared for sudden downpours (this is Ireland, after all), keeping kids comfortable, dry and warm goes a long way to keeping them happy at school. And when it is hot, don't forget sunhats and apply sun cream – playgrounds can often be particularly shade-free zones.
Top tip: "For new starters, I'd suggest short-sleeved shirts and blouses all year round, especially if their school's uniform requires white ones," says Louis, dad to Lola, 8, and Bruno, 7. "Play-based learning coupled with kids' still-developing motor skills means their sleeves are a magnet for everything from paint to pudding. And while the shirts wash well, it just saves you having to wash them after every single day."