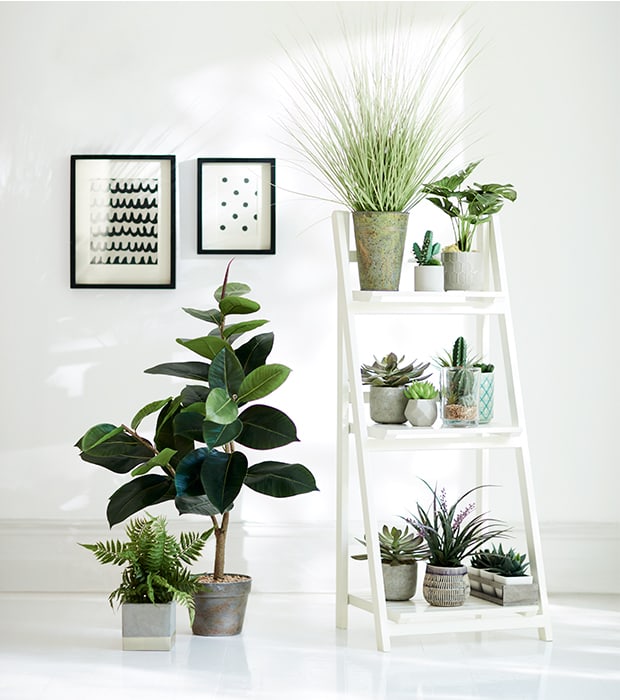 Try 2018's hottest interiors trend and bring a burst of greenery into every room. Here are a few easy ways to get the look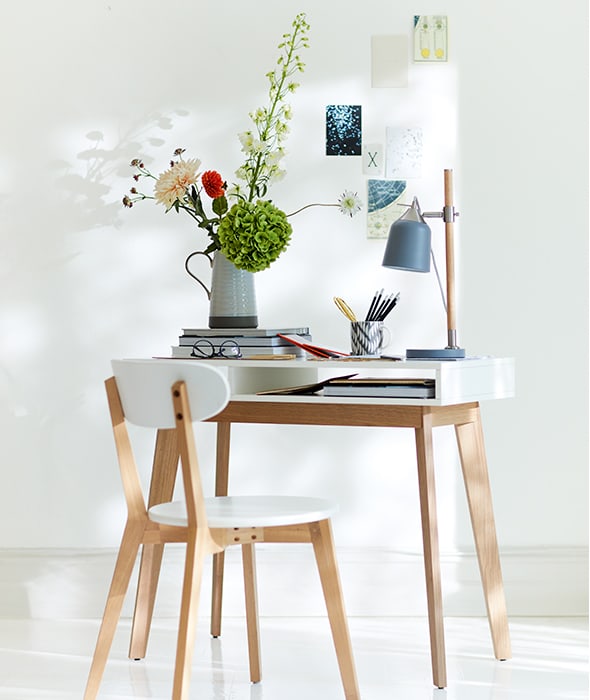 Show off your natural beauty
Make a striking stand-alone display by grouping plants on a shelving unit, cabinet or windowsill. Mix up your foliage but choose pots in complementary tones, like these ones () in subtle neutrals, for a put-together look.
Work the green trend
Greenery is a natural mood-booster – studies show that being surrounded by colours and images from nature can increase your energy, motivation and calmness. So add flowers or foliage to your home workspace for your most productive, stress-free year yet.
Top tip: If you're not blessed with green fingers, try our new range of ready-potted artificial plants and flower arrangements (pictured here) – they're just as lush as the real thing, no watering required.
Make your (leafy) escape
Go all out with an abundance of foliage and make your very own tropical paradise at home. Add height and structure with a variety of large, leafy plants, such as cheese plants and hostas, then try a few small arrangements of succulents for contrast.
Top tip: Give a nod to the green theme in your decor with cushions, vases or other accessories in subtle shades, from olive to moss.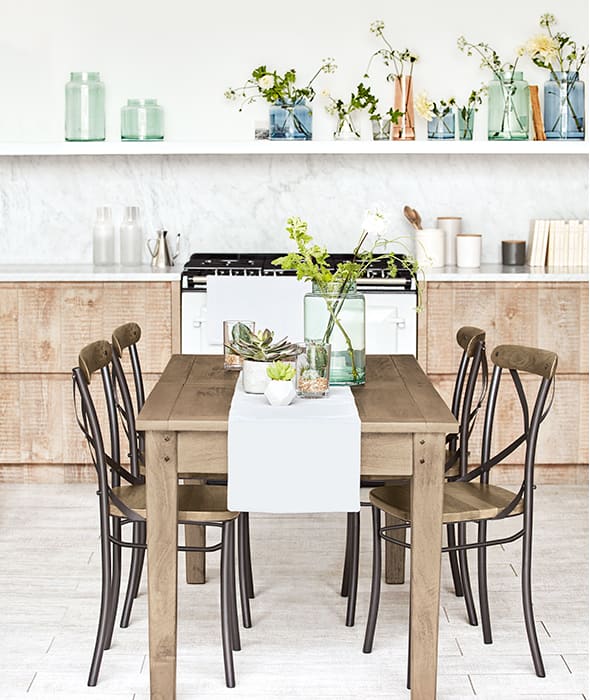 Create a kitchen garden
Don't limit plants to your living room. The kitchen is an ideal place to add some greenery, from handy herbs ready to snip and add to your cooking, to flowers and plants to freshen things up. For an eye-catching shelving display or table centrepiece, arrange foliage sprigs or individual flower stems from a bouquet in vases of different heights, shapes and colours.
Top tip: Try placing plants on top of wall cupboards – you'll make use of dead space and add a whole new level of interest to your kitchen decor.