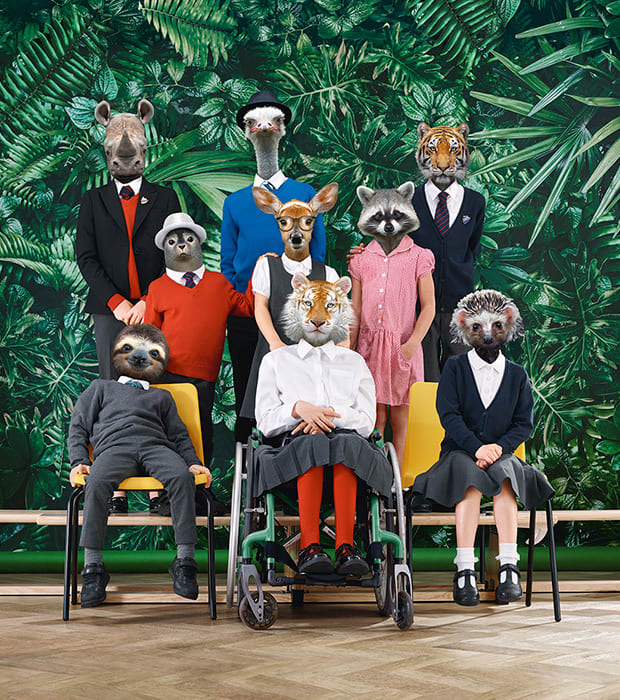 A tougher breed of uniform for a tougher breed of kid – our schoolwear is designed to let kids be kids and still look smart, day after day. Here's how…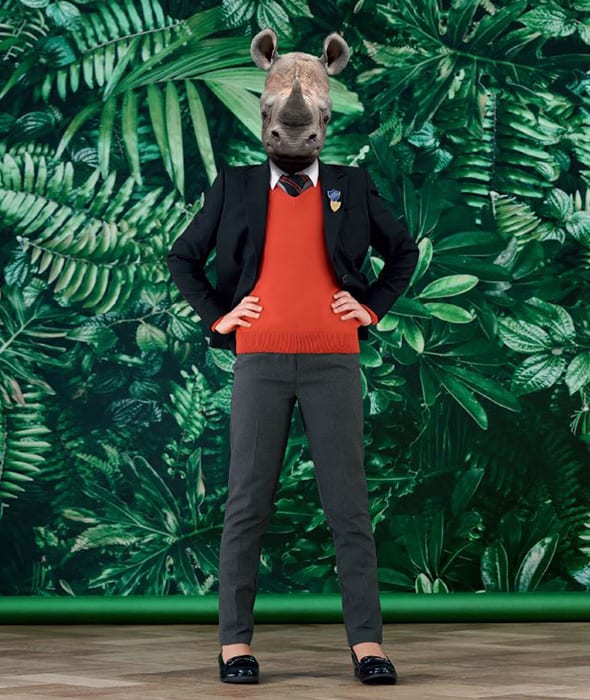 Stain-resistant fabric
When it comes to school uniform, the one thing every parent will agree on is that it has to stand up to whatever school life throws at it. And that's a lot – paint, food, mud and rain, for starters. So, the fabric for all our trousers, shorts, skirts, pinafores and culottes is super resilient. It has a water-repellent, stain-resistant finish so rain and spills roll right off, keeping kids dry and clean. Plus, the weave is extra strong, so whether they take the odd tumble or love climbing trees, their uniform will stay in one piece. And the kicker? The fabric is crease resistant (so doesn't crumple) and pleats are permanent (which means no ironing): real-life parenting joy right there.
Stay-sharp non-iron shirts
Step away from the iron right now because these clever shirts (made using the latest fabric technology) mean you no longer have to faff around with ironing boards on a Monday morning. So, basically, you're winning at life. The only thing you need to remember is that the non-iron tech is heat activated, so make sure you tumble dry the shirts after washing and hang up immediately for a fuss-free sharp look. Also, all our shirts (and polos too) are stain resistant, which makes washing easier and means they stay looking smart for longer.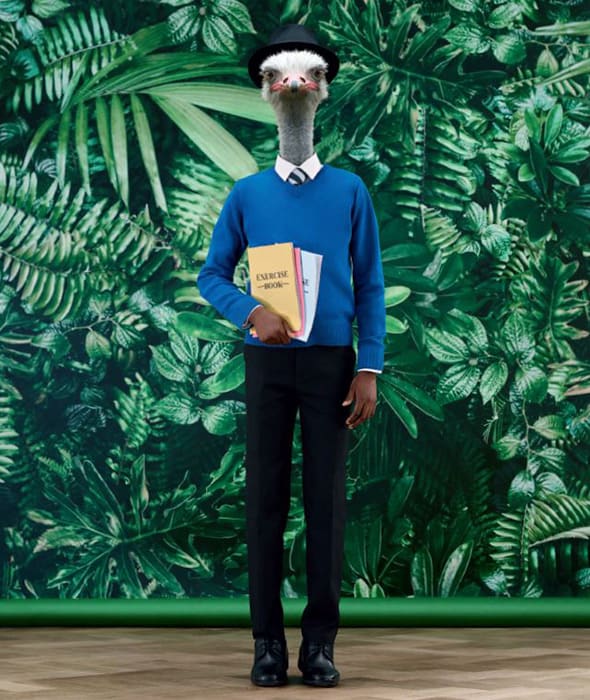 Uniform that grows with them
To save you the hassle and expense of replacing barely worn school clothes, we've designed a uniform that literally grows with your child. Our trousers have hems that are specially made so you can let them down easily (just unpick the stitching on the inside hem, let down and iron out the crease) giving an extra 3cm in length, so they'll last all school year. Our blazers have the same thoughtful innovation on the cuffs, again giving an extra 3cm in length. Plus, our trousers, shorts and skirts have adjustable waistbands, so they're extra comfortable for kids and they'll grow when they grow. Clever.
Roar-somely Easy Dressing
Sometimes everyone needs a little extra help in the morning, so our Easy Dressing school uniform range is there to lend a hand. From gingham dresses and shirts with a Velcro strip instead of buttons, to skirts, shorts and trousers with elasticated waists instead of zips, they're designed to make life a little easier. The range, which goes up to age 16, doesn't just help children get dressed, it's specially designed for kids with sensory issues, so potentially itchy internal labels have been removed. The Skin Kind range (of shorts, skirts, trousers, dresses and polo tops) not only has labels removed, but also has special flat seams to ensure sensitive skin isn't irritated by any rough edges.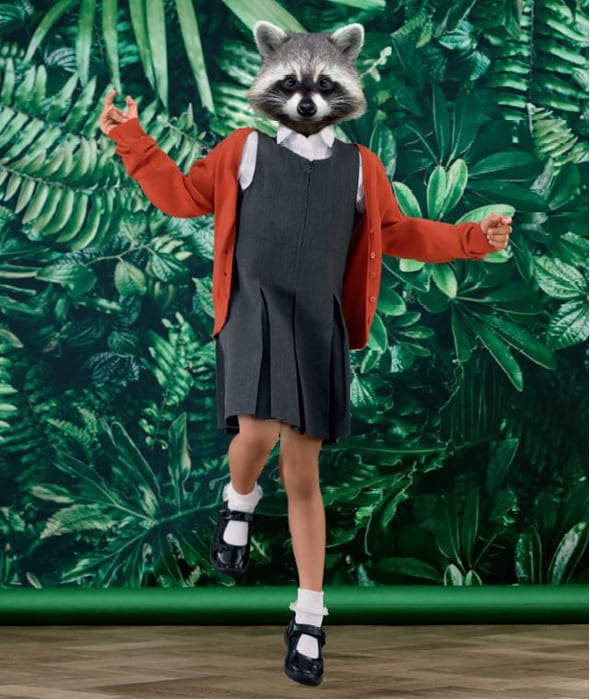 Shoes designed for mischief
Footwear is arguably the most important part of their school uniform. They've got to be comfy, they need to fit well and they have to cope with all the running, dancing, climbing and jumping that kids do every single day. Which is why we've taken the very best high-tech innovations to make our toughest, most comfortable shoes yet. We use durable, coated leather so they're scuff resistant (and stay smart whatever your child gets up to); our Freshfeet technology helps combat the bacteria that causes odour; and Insolia Flex allows for natural foot flexing, which provides extra comfort. Little ones (and you) will love the rip-tape fastening for extra independence, and every kid will love the cool styles. Wins all round.