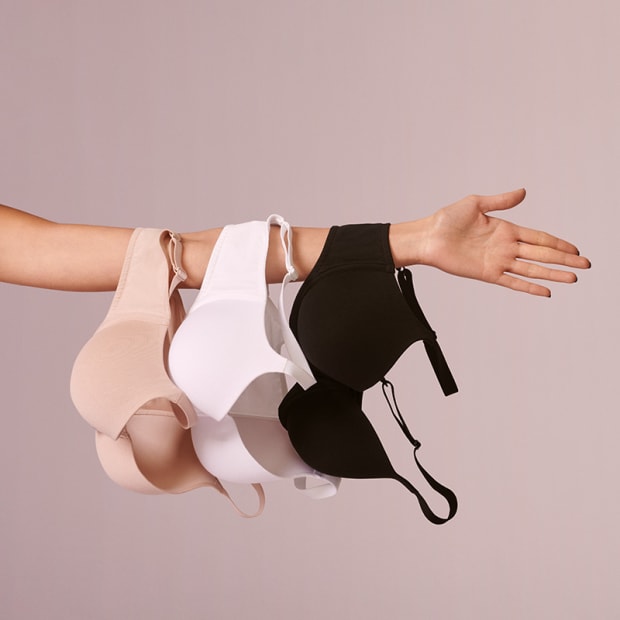 STYLE ADVICE
THE BEST LINGERIE ADVICE
When we asked our readers for their lingerie questions, the requests rolled in. We've put them to M&S's lingerie technical lead Julia Mercer, here with the best lingerie advice for every occasion

Shop all bras
Do non-underwired bras offer enough support for DD+ cup sizes?
Yes, if they're designed well! We've got a fabulous new range featuring a hidden construction inside the bra for excellent support without the need for a wire. In fact, all our non-wired DD+ bras have been designed to provide the correct level of support, so you have plenty of options to choose from.
What's the best bra to wear with summer dresses? I find they have awkward straps!
If you're worried about visible straps, it's best to choose a strapless bra. We have developed a range that will help anyone feel secure and comfortable all day. Our lace padded strapless bra is available up to an E cup, while our lace embroidered bandeau bra is available in sizes up to extra large.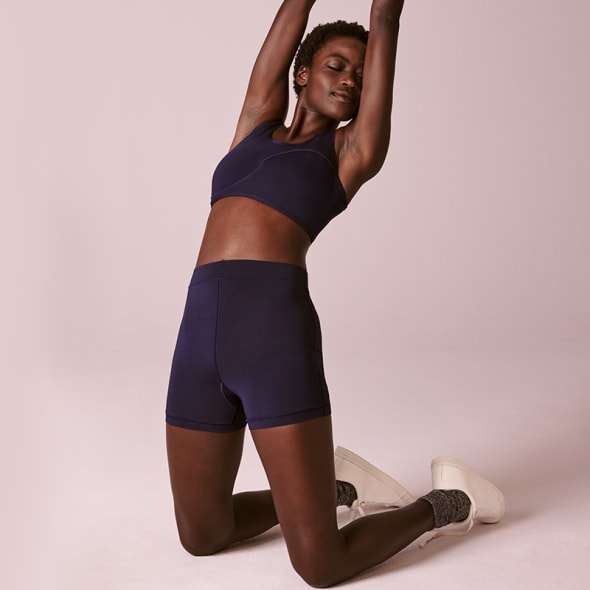 What's the best underwear for warm days? Chafing can be a nightmare in summer!
We couldn't agree more, which is why we've designed lightweight slips and culottes, anti-chafe shorts and high-rise knickers featuring our Cool Comfort technology, which will help you stay cool in the heat. Available in four easy-to-wear colours, our Cool Comfort non-wired bras draw moisture away from your skin, with superbly soft feel against the skin.
How much support do small busts really need?
It's a misconception that smaller busts don't need support – in fact, every size of breast is subject to movement, so even if you have a smaller cup size, you still need a well-fitting bra. This is particularly true when it comes to sports bras, to keep you supported while you exercise.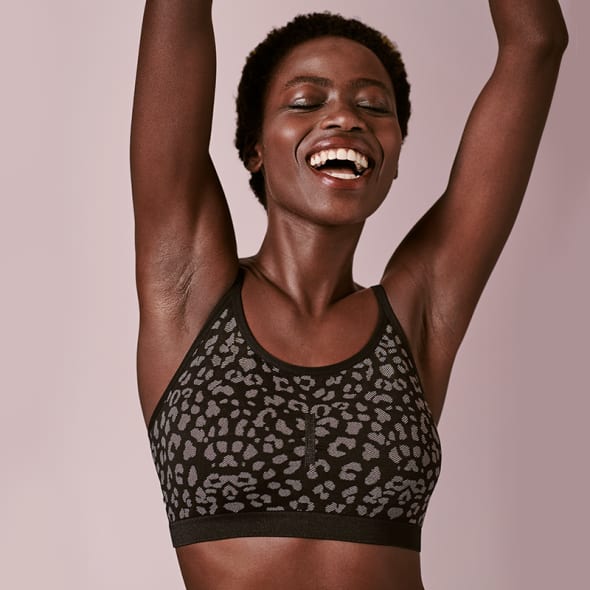 My mum has problems with her joints and finds fastening a bra behind her back difficult – do you have any other options?
Your mum is not alone – a few customers have mentioned this to us, which is why we've developed front-fastening bras. There are several options to choose from, including zip front bras, bandeau designs, as well as pull-over bralettes and crop tops.
I often find bras with wires uncomfortable – are there any alternatives?
We offer a huge range of modern bralettes, crop tops and non-wired styles that offer brilliant support even for DD+ bra sizes. Our Flexifit and Body ranges are also specifically designed with movement and comfort in mind.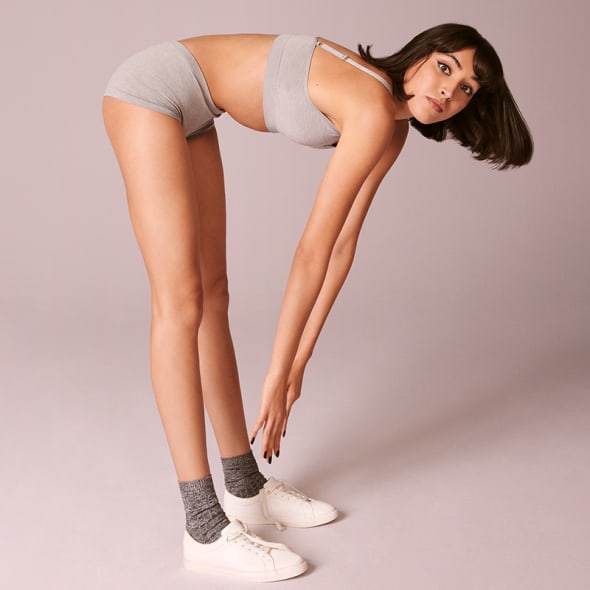 How can I tell if my bra is the right fit?
There are several things you need to look for when it comes to the fit of a bra. Firstly, the cup: this should fit your breast like a glove, with no spilling at the neckline or under the arms (which indicates it's too small) or gaping, which means the cups are too big.
Next, the under-band: this is the most important area to get right, as most support comes from the band. It should feel snug – you shouldn't be able to fit more than two fingers under the band or under the straps of your bra. Finally, any wires should only ever frame the breast. If you can feel them digging into breast tissue, you've got the wrong size. For more advice and support, book your in-store bra fitting or use our amazing new online bra fit service.