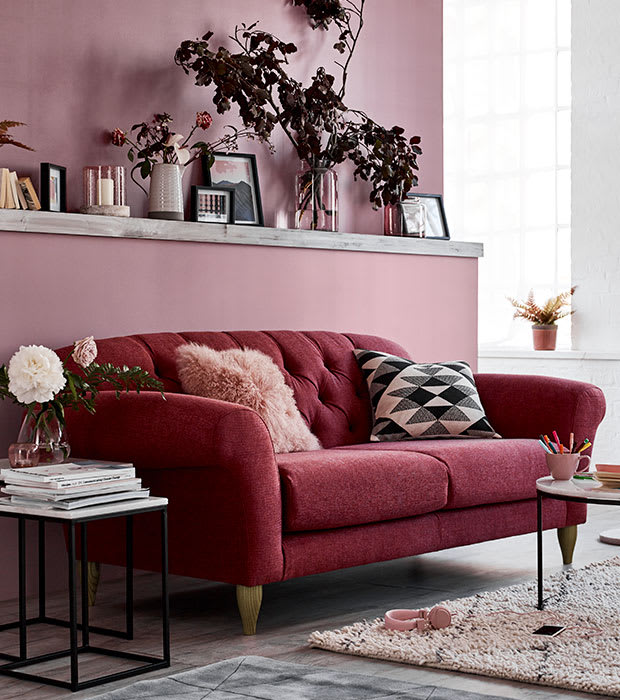 With understated shades from rose to blush, pink has officially made the move from saccharine to sophisticated. Try these fuss-free, grown-up ways to make the colour work for interiors
Find your shade
If you're looking for a change of colour scheme, pink is a simple but effective way to make a real difference, and it's easy to layer over neutrals such as white, grey and wood.
Be bold and choose one or two hero pieces such as a sofa or an armchair. The key to making this look work is the shade you choose, and understated is the way to go. Steer clear of sugary brights and create a modern, elegant scheme with plain rose or pared-back, dusky pastels.
For a quick fix without the commitment, simply add a few accessories, such as cushions and throws in complementary tones – they'll look great against a grey sofa.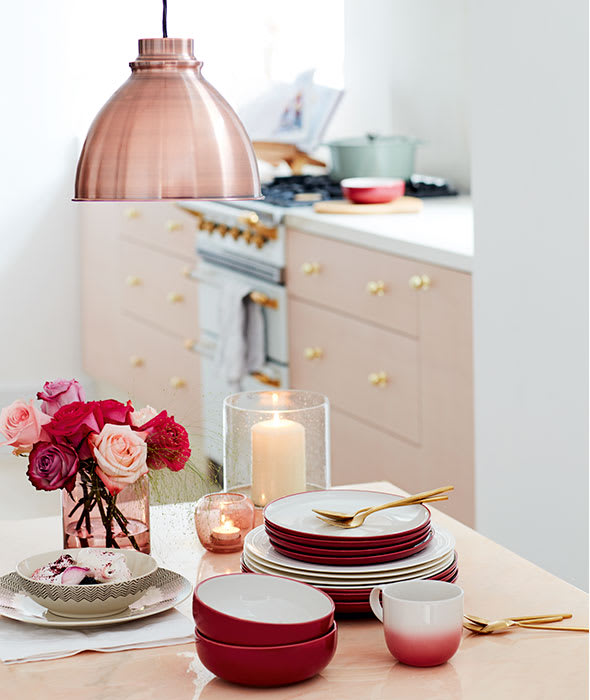 Drink to pink
Pink needn't be limited to soft furnishings. Pep up your kitchen or dining room with Tribeca crockery in two-tone rose and white – buy the whole set and display it on open shelves so it doubles as decor, or choose one or two pieces to mix in with your existing dinnerware.
Tie the look together with accessories such as vases and candle holders in subtle shades of pink. Copper and rose-gold finishes set off this scheme perfectly, picking up the colour and giving it a metallic edge.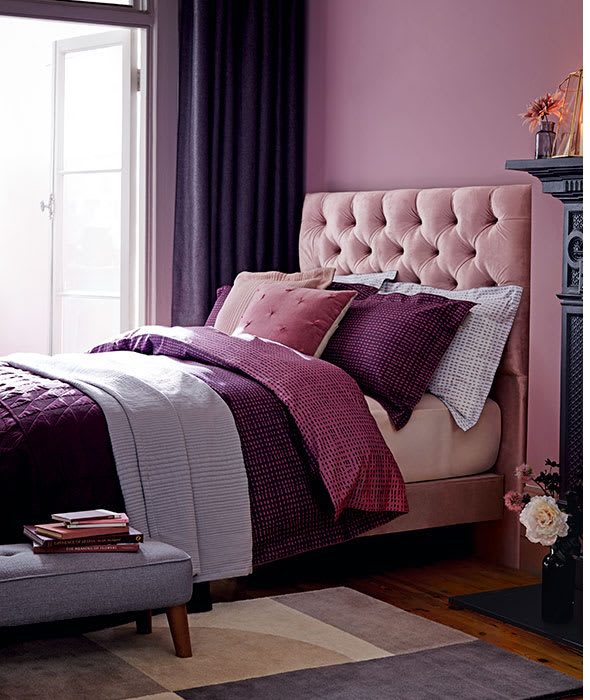 Sweet dreams
In the bedroom, use complementary shades of pink to build luxurious layers of colour and texture you can sink into. Go all out with a rich, plush pink headboard, or stick to smaller updates that still have impact. New bedding or something as simple as a pink throw will switch up your colour scheme in seconds.
If you're decorating, try painting a wall in a subtle shade of pink that you find calming, or introduce colour in your curtains. Avoid wall-to-wall pink and break things up with a modern backdrop of fresh white or soothing grey. And for the most natural (and mood-boosting) way to bring in pink, just add flowers.