HOW TO MAKE
YOUR HOME
FEEL COSY

Turn your home into a warm, welcoming retreat. Invest in fleece bedding, faux-fur throws, hot-water bottles and loungewear to snuggle up in
Switch your bedding
Replace summer bed linen with soft fleece bedding and a winter-warmth duvet to turn your bed into a cosy sleep sanctuary.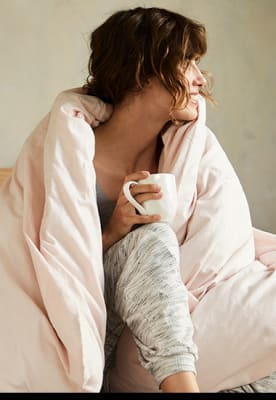 Add tactile textures
Mix materials to make sofas, chairs and beds more inviting: think velvet cushions, faux-fur bedding and faux-fur throws that are made for snuggling.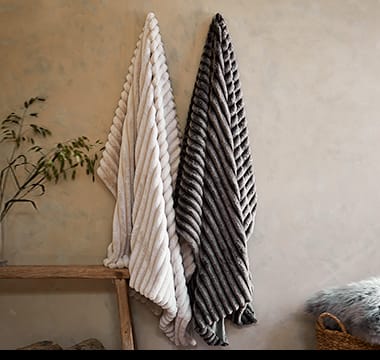 Cosy up with a hot water bottle
Nothing beats cuddling up with a hot-water bottle on a cold winter night. Slip one under the covers a few minutes before jumping into bed and wave goodbye to chilly feet. Bliss!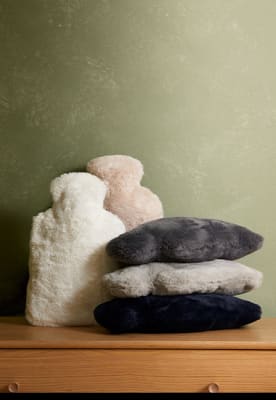 Dish up warming dinners
Kit out your kitchen for cooking cold-weather comfort food with roasting trays and oven-to-table cookware.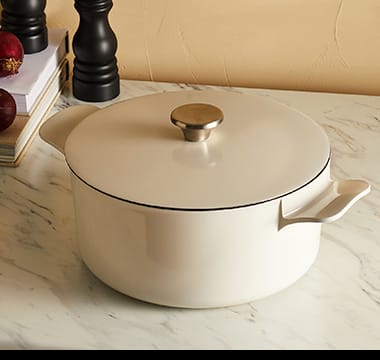 Refresh home fragrance
Swap summer scents with warm, wintry fragrances. Create a sense of calm with candles and diffusers from our Calm Apothecary collection, which contains essential oils of lavender, orange and cedarwood.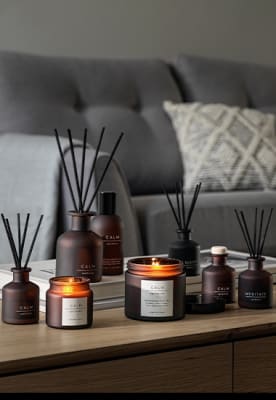 Create a cosy bathroom
Create your own spa with fluffy towels, a plush bath mat, a cosy dressing gown and relaxing bath products.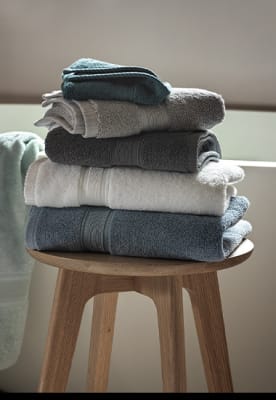 Layer lighting
Add table lamps and floor lamps to create different zones for reading and relaxing, and use a dimmer to soften overhead lights.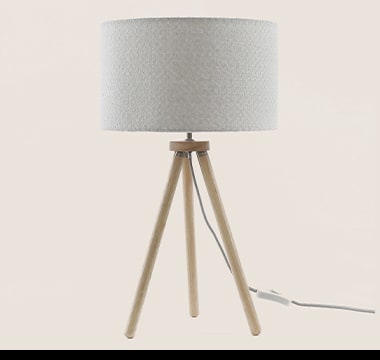 Choose a hooded blanket
What could be better than a fleece blanket? How about a hooded fleece blanket that you can wear? Choose from cream and grey and kit out your mini-me in the kids' version, too.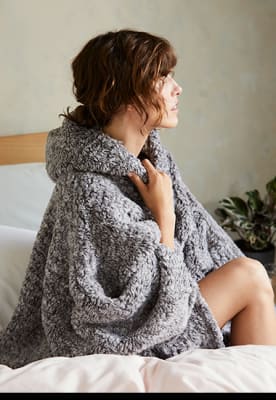 Embrace candlelight
Add a couple of rustic candle holders to your home and let the warm glow of flickering candlelight make rooms feel cosy and inviting.
Shop lanterns & candle holders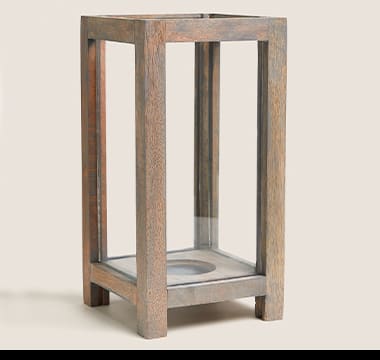 Upgrade your bed
For a bed worthy of a boutique hotel, team a classic divan with a sumptuous padded headboard. Or try this velvet-headboard bed for a five-star sleep experience.