Fashion blogger Danielle Vanier sings the praises of this summer staple,
and shows us how to style it
"Neutral-coloured accessories complement white perfectly, and are a timeless addition to any LWD. Browns, tans and even creams will never go out of fashion so if you invest in items such as brown sunglasses and tan sandals, you'll always go back to them time and time again.
"Tan sandals, and more importantly tan leather sandals, are your best friend this summer (and every summer going forth!). M&S is now my go-to for shoes as they offer wide fit, as well as standard and extra-wide fit. Unlike a lot of brands, in my experience the wide fit is comfy, well made and the price is fantastic."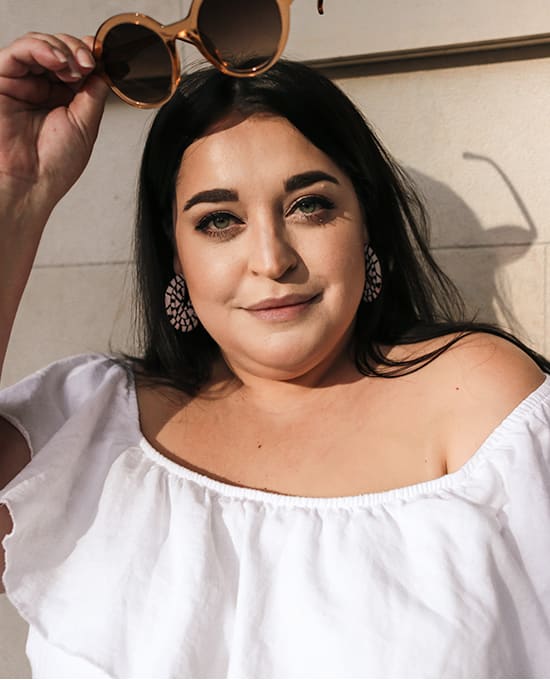 A WINNING COMBINATION
"As a plus-size woman, the pool of shops I dress from is very limited, so accessorising differently from everyone else is very important to me. There is no need to look like a clone, even if you feel like everyone and their mum has the same dress as you. (Though FYI, my mum bought this dress before me and inspired me to get one for myself.)
"If you want to add a certain edge to your LWD look, I recommend bringing in some black. Start with some black accessories on your upper half. Statement earrings are a perfect way of doing this, and I am obsessed with these ones.
"Balance out the look by incorporating black into your bag as well. Whether you fancy using a shopper style or a clutch for an evening look, white, tan and black is a failsafe combination you'll revisit time and time again."