HOW TO MAKE YOUR
HOME FEEL MORE COSY

Easy ways to turn your home into a warm, welcoming retreat
Switch up your bedding
Replace summer bedding with soft brushed-cotton bedlinen and a winter-weight duvet to turn your bed into a sleep sanctuary.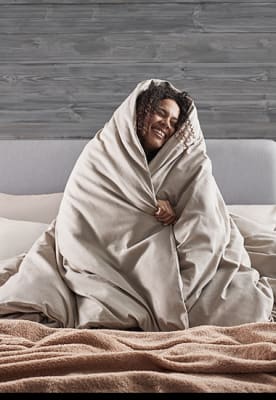 Add tactile textures
Mix materials to make sofas, chairs and beds more inviting: think velvet cushions, velvet bedding and faux-fur throws that are made for snuggling.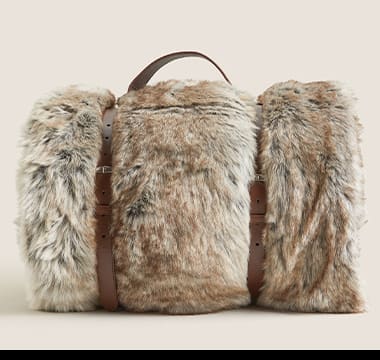 Create a cosy nook
Transform a window seat or armchair with plump cushions and blankets to create a place you can hunker down with the weekend papers.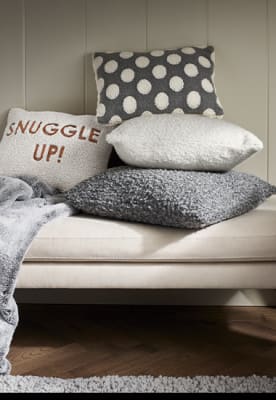 Dish up warming dinners
Hearty food makes you feel cosy from the inside out. Kit out your kitchen with roasting trays and oven-to-table cookware.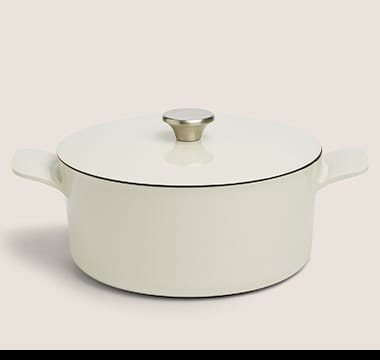 Change up home fragrance
Replace summer scents with warm, wintry fragrances, like our new Retreat range that contains essential oils of Siberian fir, eucalyptus and Scots pine.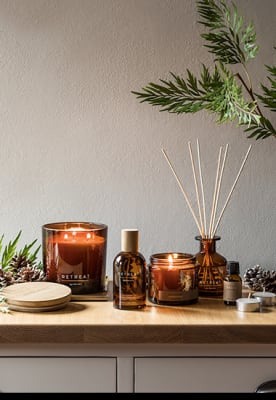 Create a relaxing bathroom
Turn your bathroom into a retreat with fluffy towels, a plush bath mat, relaxing bath products and scented candles.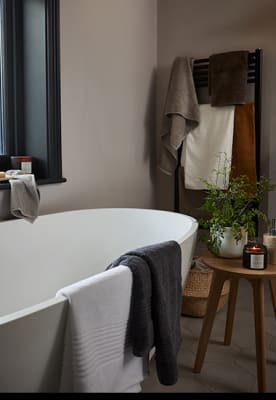 Layer lighting
Add table and floor lamps to create different zones for reading and relaxing, and use a dimmer to soften overhead lights.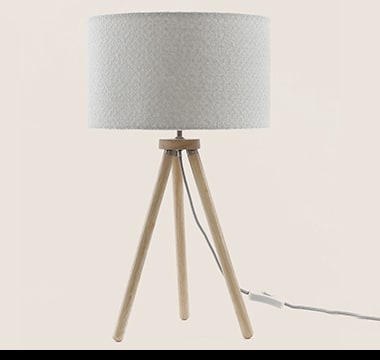 Choose earthy tones
A nature-inspired scheme of earthy brown shades and wooden furniture will help to make your bedroom feel warm and restful.
Shop duvet covers and bedding sets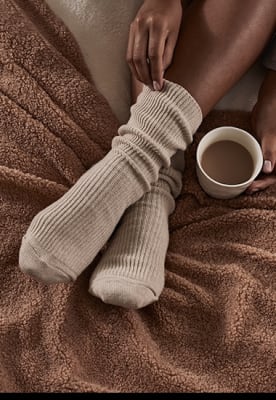 Embrace candlelight
Add a couple of decorative lanterns to your home and let the warm glow of flickering candlelight make rooms feel cosy and inviting.
Shop lanterns and candle holders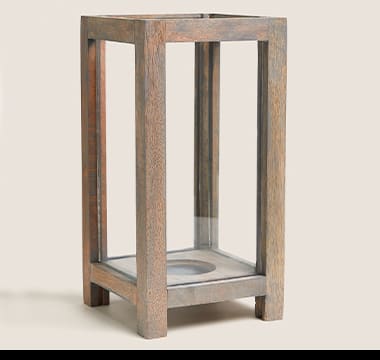 Keep toes toasty
Wooden floors look great but they can feel make a room feel cold – add warmth, colour and cosiness underfoot with a super-soft rug.