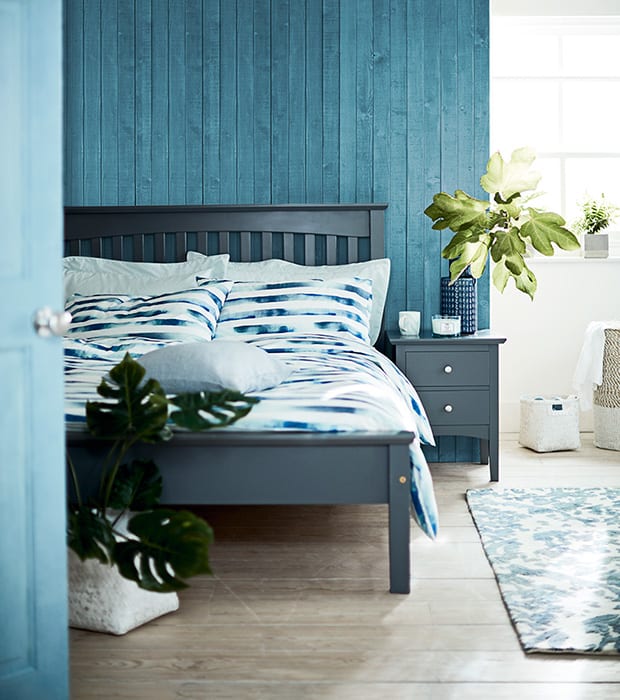 COLOUR
SCHEMES FOR
BEDROOMS
We spend a lot of time in our bedrooms, so make sure yours is a space you love with these bright ideas for bedroom colour schemes, whether you're repainting or just switching up your sheets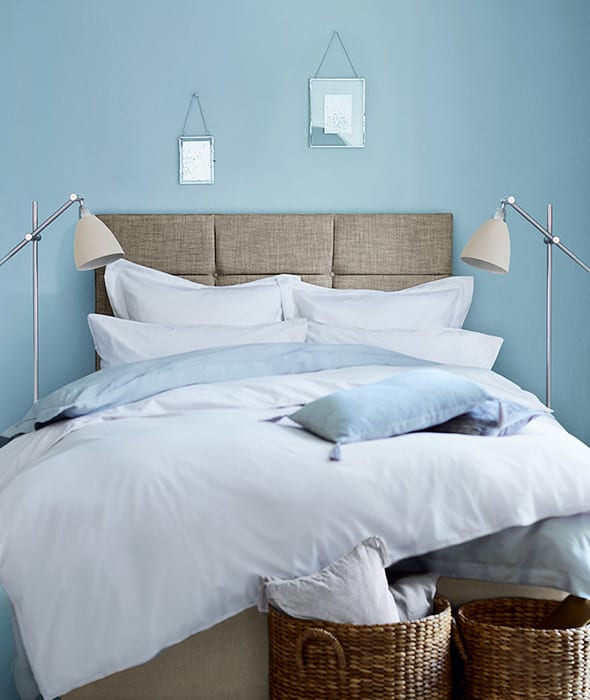 Into the blue
Blue might just be the most versatile bedroom colour. From delicate powder blue to rich, warm navy, allthe shades lend themselves to bedroom colour schemes. Choose the one you love best and colour match bedding to your walls, or go for a mix of several tones. For a soothing sanctuary, combine blue with grey, or add accents of yellow for a sunshine-happy feel. Our top tip? Paint the ceiling for blue skies all year round.
All white
When it comes to serene colour schemes for bedrooms, you can't go wrong with white. Make a fresh start with a calm, all-white scheme; add black accents for a graphic, modern look; or layer up plain white bedding with pale blues and greys for a subtle injection of colour.
Go green
Green has been proven to promote feelings of calm and relaxation, making it the perfect bedroom colour. Bring the outside in with patterned green bedding showing flora and fauna, or add a more subtle hint of green with plain bedding layers or a sage green wall. The finishing touch? Go all out for greenery with a display of flowers or foliage. This freshest of bedroom colour schemes is sure to help you wake up feeling revived.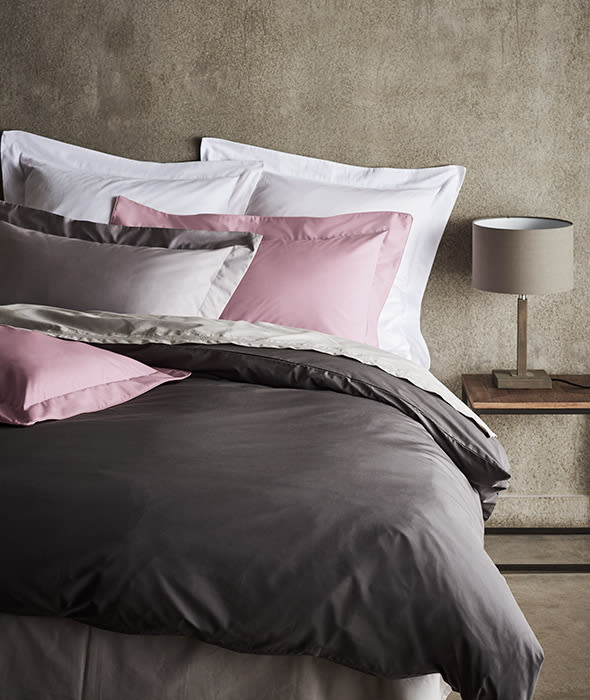 Grey matters
When it comes to the best colour for bed sheets, it's all in the mix. From charcoal to dove, shades of grey work brilliantly with muted pale pink or white to create a soft, cocooning look that feels cosy in winter and fresh in summer. Other winning bed linen colour schemes are blue with green for a soothing, natural look; or grey with yellow for a cheerful modern twist. Whichever bedroom colour scheme you choose, we wish you a great night's sleep.