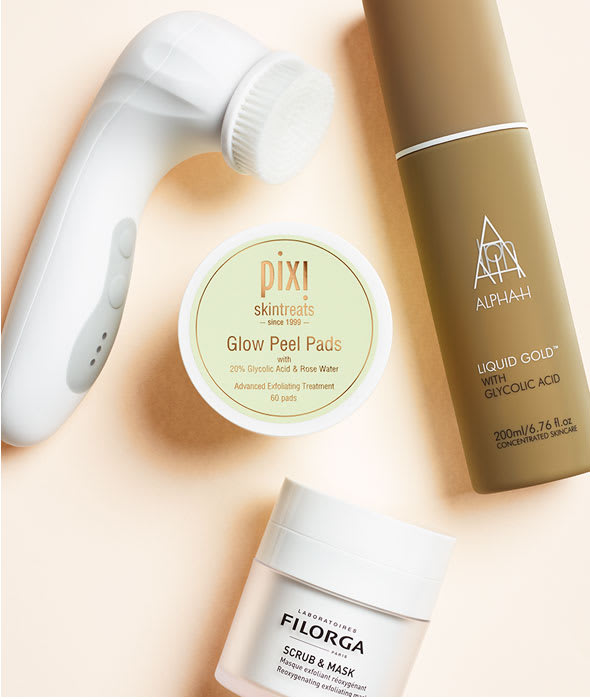 Make a clean sweep
No matter how flashy your serum and moisturiser, products can't work their magic unless they're applied to clean skin – make-up residue and dead cells are the beauty equivalent of a brick wall.
Top tips:
1. Invest in a cleansing brush – these whizzy gadgets use deep-cleaning high-speed motions to leave your complexion skin-care ready.
2. Double cleanse – if you prefer using your hands, double cleanse before bed. The first round removes make-up, the second cleans the skin's surface.
3. Exfoliate smarter – invest in a liquid exfoliant powered by glycolic acid – it gobbles up past-it surface cells with no abrasive scrubbing.