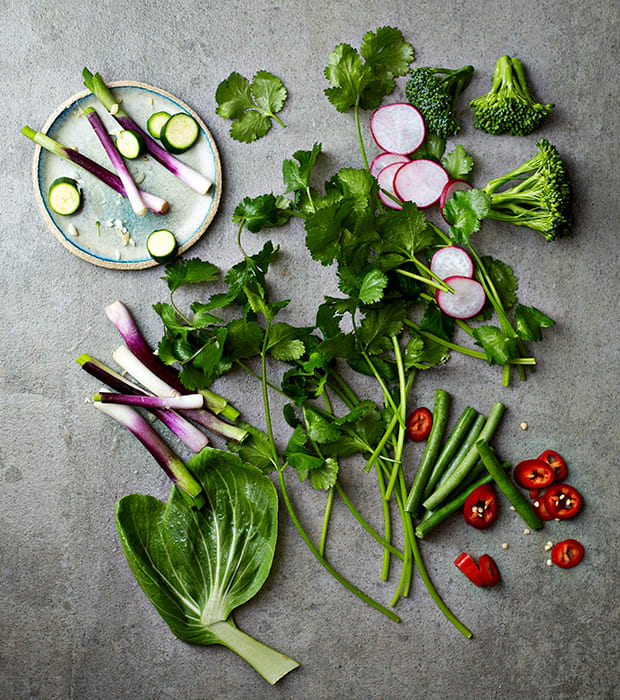 Stuck in a midweek cooking rut? Turn to these next-level stir-fry recipes, available in store. Made with authentic ingredients and packed with flavour, they're quick-fix suppers that will solve that all too familiar what-to-have-for-dinner dilemma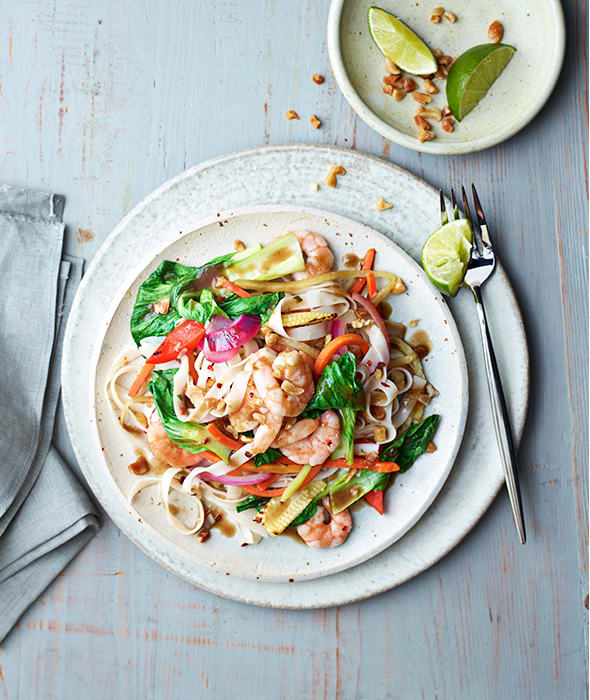 The better-than-takeaway Thai
This moreish combination of pad Thai noodles, prawns and vibrant veg beats phoning for a delivery any day – especially since it comes together in a matter of minutes. Crunchy julienned pak choi, carrot, ginger, baby corn and green papaya are the perfect foil for sweet, plump prawns, while the sauce – made with tamarind paste, lime and fish sauce – brilliantly balances sweet-and-sour flavours. Serve with our fat, ribbon-shaped pad Thai noodles, then garnish with peanuts and lime wedges; cold beer optional. Pick up everything in store now as part of our €8.50 stir-fry meal deal.
The winner, winner chicken dinner
Chicken chow mein is a takeaway favourite, but it's a breeze to recreate at home thanks to our new chow mein sauce, made with Chinese rice wine and oyster sauce for a deeply rich, savoury flavour. Serve with tender chicken and egg noodles, alongside a kaleidoscope of aromatic vegetables: pak choi, violet-hued salad onions, baby courgettes, Tenderstem broccoli and butternut squash, with prepared coriander, ginger, garlic and red chillies for an extra layer of flavour. Better yet, everything comes ready-prepped, so there's no chopping needed: heaven-sent on manic midweek evenings.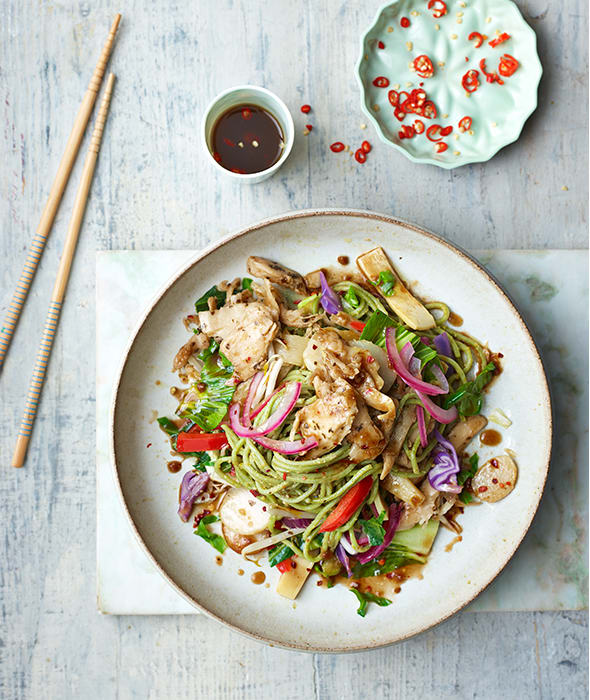 The amazing meat-free main
Many of us are cutting back on meat these days, but that doesn't mean you have to sacrifice flavour. Combine our protein-rich chilli and coriander soy chunks with a selection of crunchy Chinese water chestnuts and bamboo shoots – a good alternative if you struggle to use up leftover bamboo shoots once you've bought a whole bag. Alongside, try our fiery soy and chilli sauce, with its intense savoury flavour and heady kick from red chilli paste. Serve with our low-carb pea noodles – just the thing if you need a post-workout protein boost – and extra fresh chilli, if you like it really hot.
The Japanese feast
Delicate slices of radish, garlic chives and mange tout bring freshness to this bright Japanese-inspired stir-fry. Sizzle the vegetables with ready-prepared beef strips alongside our new miso sauce. Made with fermented soy beans, it has an umami-rich flavour that stands up to the taste of the beef. The dish is brought together with some fresh coriander and rice noodles, which cook in minutes and have a delicious silky texture. If you don't fancy meat, this also works brilliantly with our tofu chunks. Grab your chopsticks and dive in!