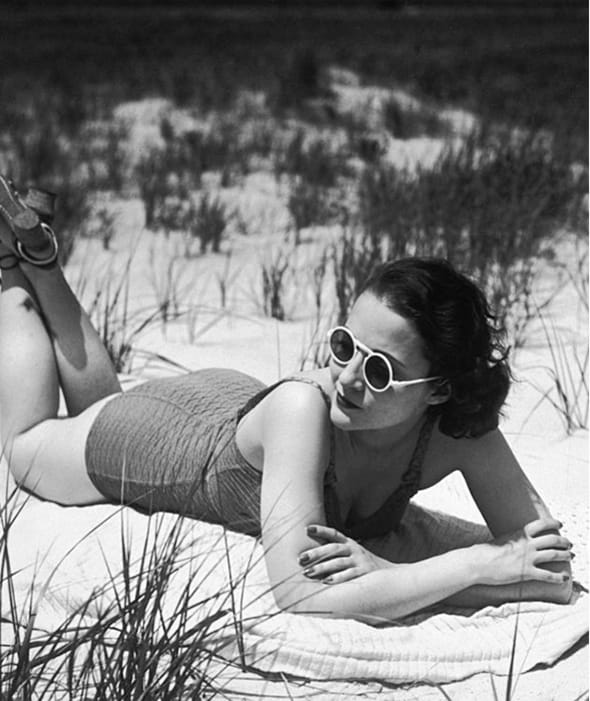 How to look chic on the beach
"Why not go for a little old-school glamour with a classic swimsuit?" says Pandora. "The allure of a retro pin-up silhouette is undeniable. Romantic yet structured, the high-waisted shape is beautifully flattering and supportive – perfect for the beach-shy of all ages.
"Don't forget to pack a cover-up, too. Whether it's purely a style statement or to hide rogue bits of sunburn, a sarong is the ultimate multi-tasker. Even better, you can screw it up in your tote without a second thought."
Don't forget to accessorise
"I can't go on holiday without a straw or canvas tote. They don't need to be expensive, just roomy enough to fit a book, some suncream and a towel in," says Pandora. "Also, beware the holiday heel – we've all been there, when we've packed numerous pairs and they've never even made it out of the suitcase. Lesson learned, I prefer to take simple tan sandals that you can slip on every day with no fuss."
Dressing to impress
"My advice: don't pack jeans. I've done this so many times, taken several pairs, even, but believe me when I say that all you really need is a pair of soft, loose trousers. Try non-iron linen for a fast-track to easy holiday chic.
"Dresses are another great option for honeymoon (or any holiday). Maxi styles look especially great with flat sandals, big gold earrings and a wet bun. Or if you want to show off your tan, try a floaty black mini dress to enhance a sunkissed glow."