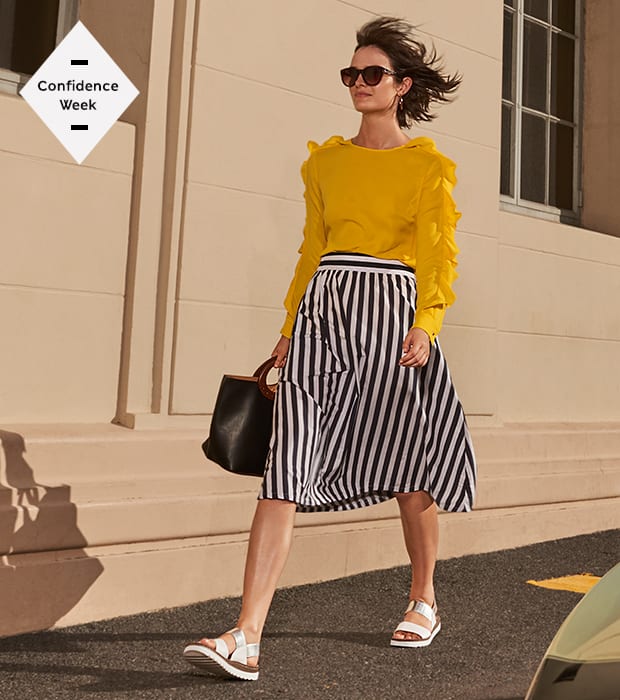 YOU.
MORE
CONFIDENT.
EVERY DAY
You know the woman who exudes confidence? Who walks into a room and owns it. Yes, that one. Stop wishing you were more like her. With these tips, you are her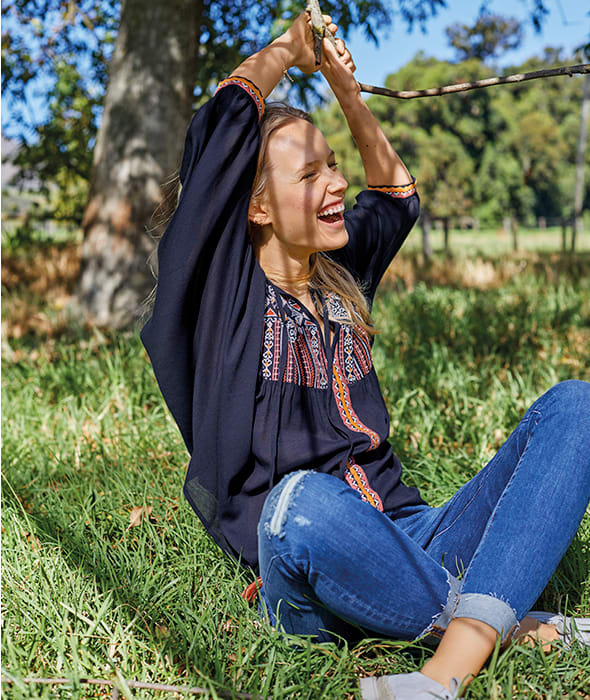 The style essentials
- "Confidence is all about feeling comfortable in what you're wearing," says Glamour Magazine's fashion director Natalie Hartley. "Know what works for your shape and your taste and you will always feel in control."
- Get your wardrobe foundations right and everything else will follow: flattering jeans, the perfect sweater, a white shirt and well-cut white tee. Think of these as your uniform and then cherry-pick the seasonal trends – and colours – that suit you.
- Never walk out the door feeling uncertain about your outfit. Choose it the night before an important event, scrutinise it for loose threads/buttons and creases (no wardrobe malfunctions here), and take a snap on your camera phone to check it works.
- Have a go-to default look that won't let you down, like a Breton top with jeans and a trench or a tried-and-tested dress. Then you can switch it up with simple twists or by adding a great accessory.
Details, details
- What lies beneath matters. There's a reason fashion editors wear big knickers (true story): they're flattering and invisible under clothes. Keep your underwear simple with Flexifit knickers that banish VPL and moulded T-shirt bras for an invisible finish (opt for a neutral colour under white tops).
- Don't happen to have arms and abs like Michelle Obama's? Meet your new best friend: sculpting shapewear. Armwear slips neatly under sleeveless dresses, while a seamless body gives invisible support under your clothes. Genius.
- Showcase your personality with clever accessories that make big statements. Try adding tassel earring to a classic, simple outfit, or knot a scarf around your neck (or your bag), Parisian-style.
- Heels are an instant style upgrade. Block heels are on-trend and – bonus points – comfortable.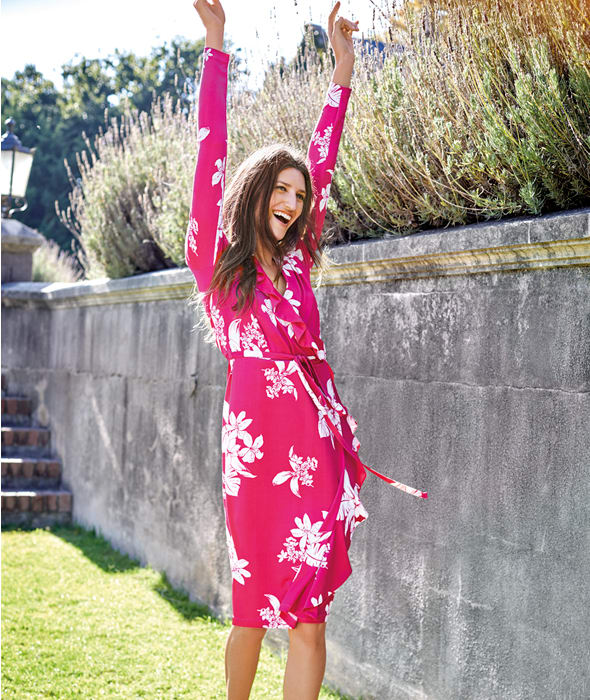 Look good, feel amazing
- Exercise. Do whatever you can – even a little will help you look and feel better. Gym kit has come a long way and sculpting activewear means you'll look good while working out.
- OK, confidence is more than skin deep, but there's no denying that great skin helps. Alessandra Steinherr, beauty director at Glamour Magazine, is a passionate advocate for a dedicated skin-care regime. "Skin-care technology is so advanced that you can achieve real results: with the latest make-up/skin-care hybrid products, you can have a radiant complexion even on bad skin days."
- Never underestimate the power of scent. Keep your favourite in your bag: choose citrus to energise or florals to calm and lift you.
- A slick of red lipstick is an instant boost. As a rule, fair skins suit bright reds with cool undertones; orange-based reds suit darker skin.
- More sleep means more energy. So wind down, avoid screens before bed and spritz your pillow with a sleep-inducing spray.