Fit with purpose
A well-tailored suit sets you apart, so finding the perfect fit is essential. From the generous regular to the sleek super-slim, our suits come in four different fits, so you're sure to find a cut that's right for you. And there's no such thing as 'one size fits all' here – many jackets and trousers in our range come in three lengths and up to six waist sizes. In general, we recommend you avoid going too loose – our tailored-fit suit has the perfect mix of a neat shape and room to move. Sharper still is the slim-fit (), whose silhouette is at once contemporary, timeless and right on the money for the office.
"With more SIZES than
ever before, you're sure to
find the right fit for you"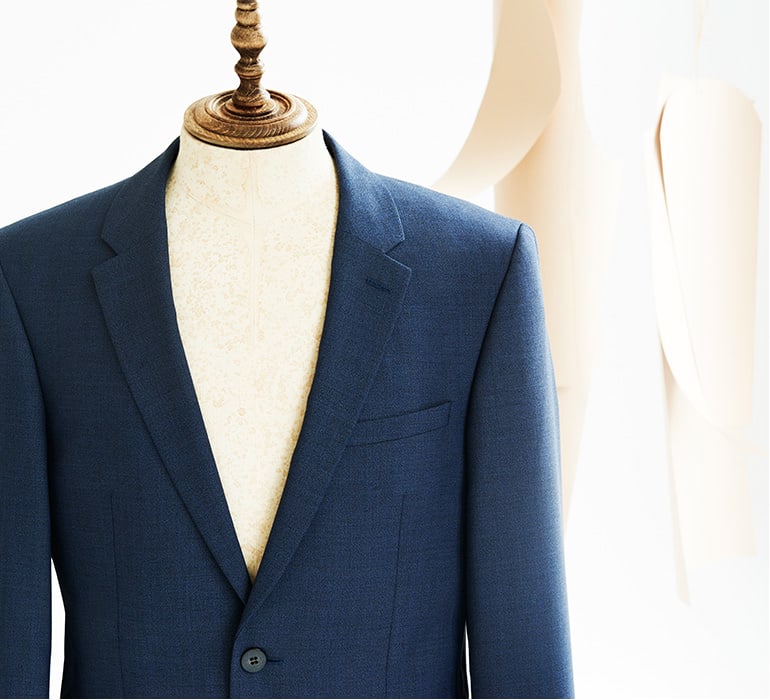 Material world
The foundation of any good suit is what it's made from. Woollen fabrics are a classic choice and come in a whole host of different weights, from the rich, luxurious grey pinstripe, above, to the refined multi-tonal navy wool, left. While in summer linen and cotton come to the fore, as winter approaches wool is the way to go – we source our incredible-value fabrics from the world's best suppliers, including Angelica, one of Italy's premier mills, and Yorkshire's own Abraham Moon & Sons.
"Great FABRICS will
always look elegant
and sharp"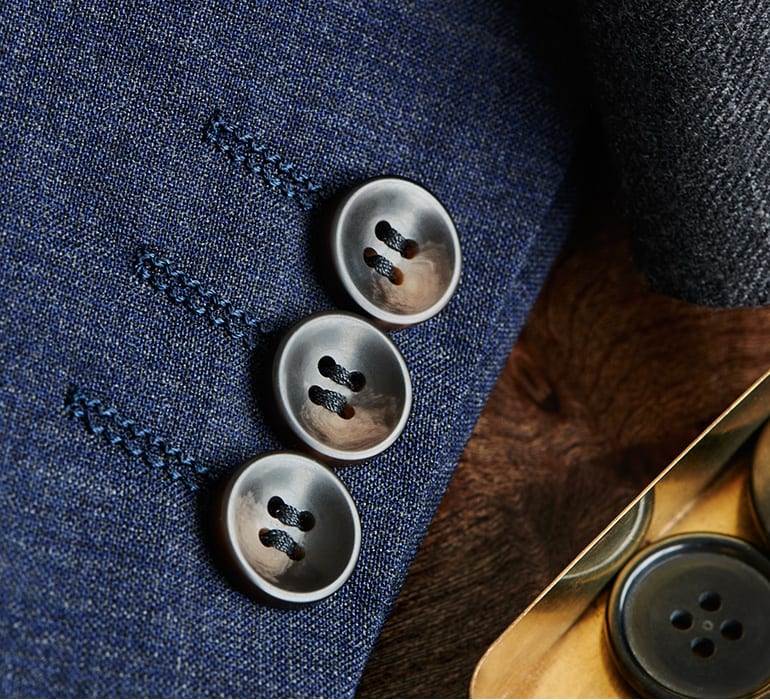 Details, details…
While getting the fabric and fit right is paramount, it's the little details that take your tailoring to the next level. At every price point, the amount of work that goes into each of our suits is hard to beat – most obvious are the beautiful stitching and fine buttons we've used on this fine pure wool suit, , which balances suiting heritage and modern formality. But more subtle touches are equally important. From the array of perfectly finished internal pockets to the premium, printed facings found on the underside of jacket collars () that also handily suggest colours to complement your suit, every suit in our range has truly been designed with care.
"Our suits are BUILT
with attention to detail,
inside and out"