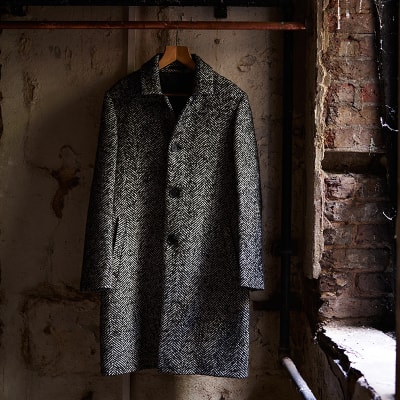 THE BOLD TYPE
You love to stand out from the crowd and make a statement, but there's substance behind the show. Rich and interesting fabrics match your personality so pick textures that pack a punch, like this oversized herringbone or chunky twill. Broad collars and lapels and big buttons reflect your love of making a style statement.
SHOP THE LOOK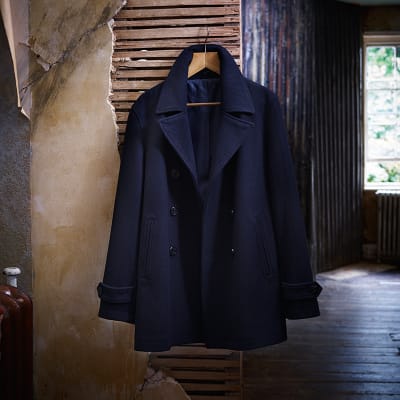 THE CLASSIC TYPE
With traditional good looks, you have an enduring appeal and get on with people of all ages. You're into authenticity and historical accuracy, so getting the details right is important, such as the anchor-embossed flat buttons on this timeless peacoat. Fine finishes and luxurious fabrics catch your eye so opt for natural fibres and practical internal details.

THE ADVENTUROUS TYPE
You're at one with the great outdoors but still like to be super comfortable. You're as warm and inviting as a duvet/hot water bottle/cup of tea combo on a Sunday morning, so look for serious built-in insulation and practical internal details.The only thing fake about you is your faux-fur collar.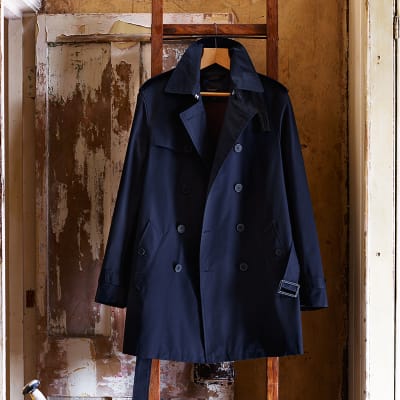 THE RESILIENT TYPE
You're smart and clean cut. You're the go-to when the heat is on and can tackle anything that life, or the weather, can throw at you. Make sure any rain brushes off as easily as your problems by looking out for water-repellent finishes. All our macs and trench coats have our Stormwear protection so your clothes will stay as dry as your humour.

THE SMART TYPE
Sharp as a tack, you exude sophistication and enjoy the finer things in life. You're known as a real smooth operator, so need a coat to match. Wool and cashmere are a must, while simple revere collars and stripped back design details will speak to your more formal, restrained manner. Brushed and super-soft fabrics lift the understated style you and the coat share.
Editor: Ian Wright / Photographer: Katie Hammond / Prop stylist: Nu Valado