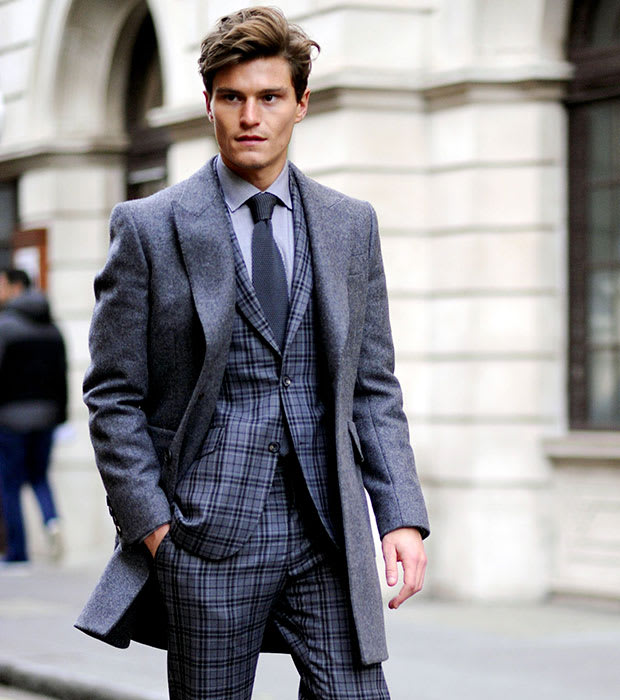 WINNING
COLOUR
COMBOS TO
TRY NOW
Whether you're dipping your toe into tonal dressing or keen to add a bit of zing to your look, take inspiration from some of the world's most stylish men with our guide to the guaranteed-to-work colour pairings
Tone it up
The next stage on from 50 shades of grey is to go all 'Who Do You Think You Are' on your wardrobe and look to colour families for inspiration. Pick your hue and then, much like the paint swatches you get in DIY stores, start playing with different tones. Make sure they're discernibly different to the naked eye to avoid a bland look or go for bolder, contrasting shades so each garment pops individually. Experiment with navy, green, camel and brown – all of which will take centre stage in autumn.
"Pick SHADES that will
contrast but not clash
with your skin tone"
Be top of the pops
If you're feeling a bit braver, now the fun really starts. But proceed with caution – we're not going for a full-on children's TV presenter look. The best way to pull off bold tones successfully is to pick a main colour and commit to it with one, maybe two pieces. The impact of such bright hues comes when they're contrasted with neutral shades of white, beige and pale blue while plain tones and simple shapes stop outfits looking fussy. Orange, magenta, emerald and teal all have the requisite oomph.
"A pair of VIVID socks is
sometimes all you need"