LUXE FOR LESS:
SUMMER IN
THE CITY
Summer style isn't just about wafting around in beautiful dresses on holiday – we need to look chic in the heat at home too. Meet our favourite picks under £50 to see you through summer in the city
Rethink your staple tops
When it comes to the theory that black has no place in a summer wardrobe, this cute polo top clearly proves otherwise. Pair with a tan and cropped jeans to make a style statement. If plain isn't your thing, it's worth knowing that stripes (a perennial favourite) are really having a moment this year. While we love a traditional Breton or striped T-shirt, there are plenty of new ways to earn your stripes this season. Throw out your belief that blue and green should never be seen – a flash of teal (see below) will reinvent a classic nautical look.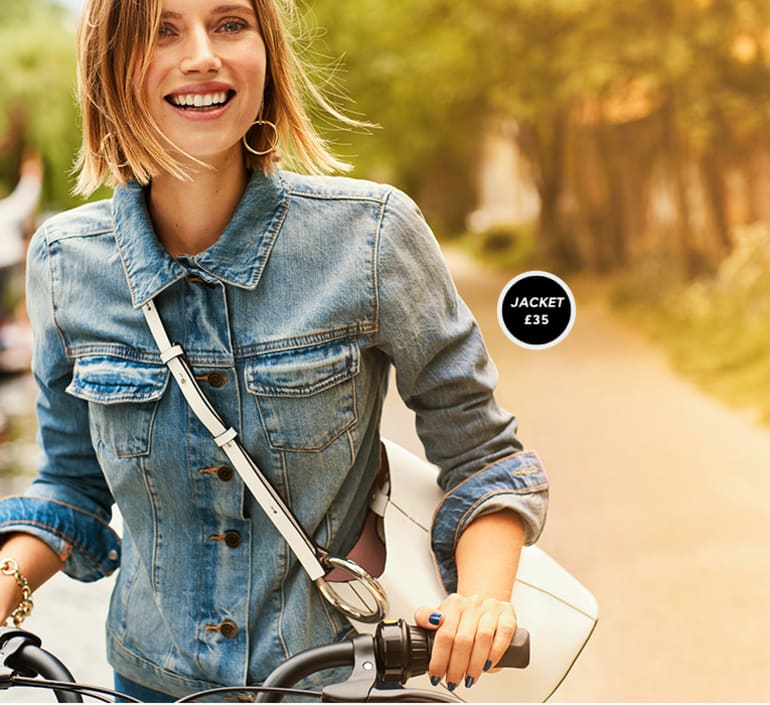 Lovely layers
It's a sad truth that you can't get through a British summer without a jacket to hand, but this season's cover-ups are covetable enough to make up for it. Mix up your stripes by combining a nautical blazer with a classic Breton. This mash-up looks best with simple bottoms such as jeans or turned-up shorts. Another option when the weather's breezy is the never-out-of-style denim jacket – much like the leather jacket, this wardrobe staple can be flung over any outfit for a cool but casual finish.