CRAFT YOUR
OWN EDIBLE
CHRISTMAS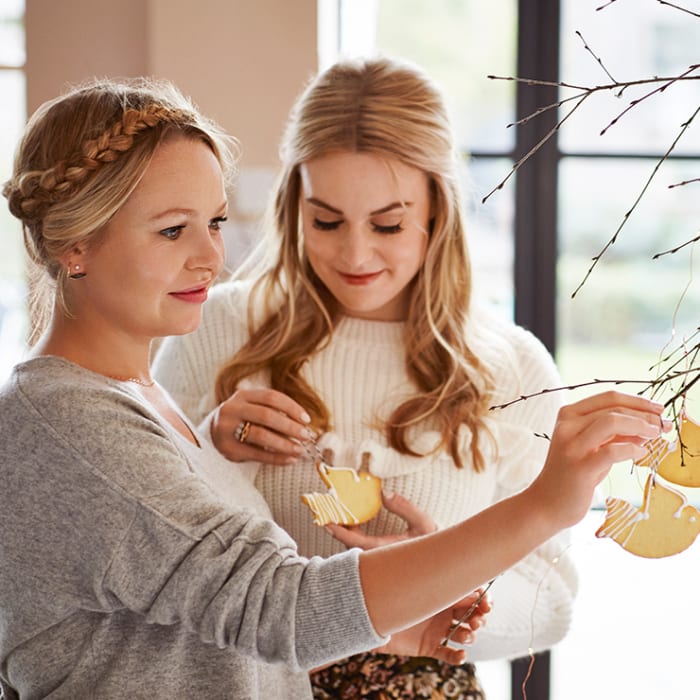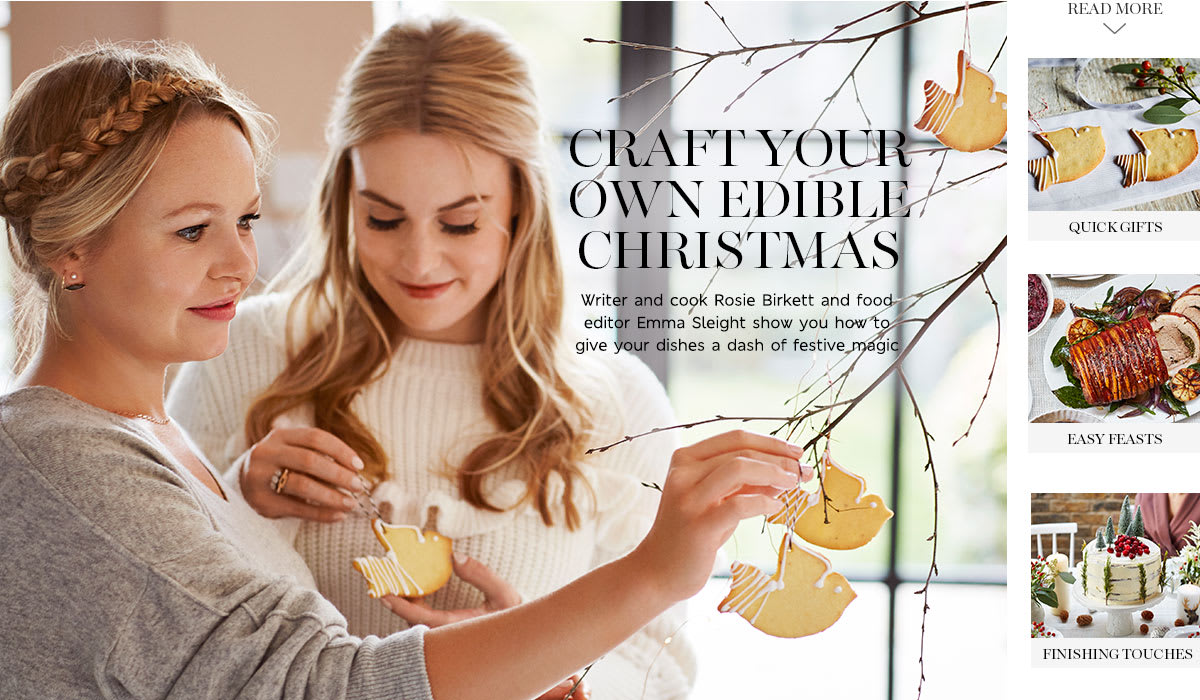 Writer and cook Rosie Birkett and food editor Emma Sleight show you how to give your dishes a dash of festive magic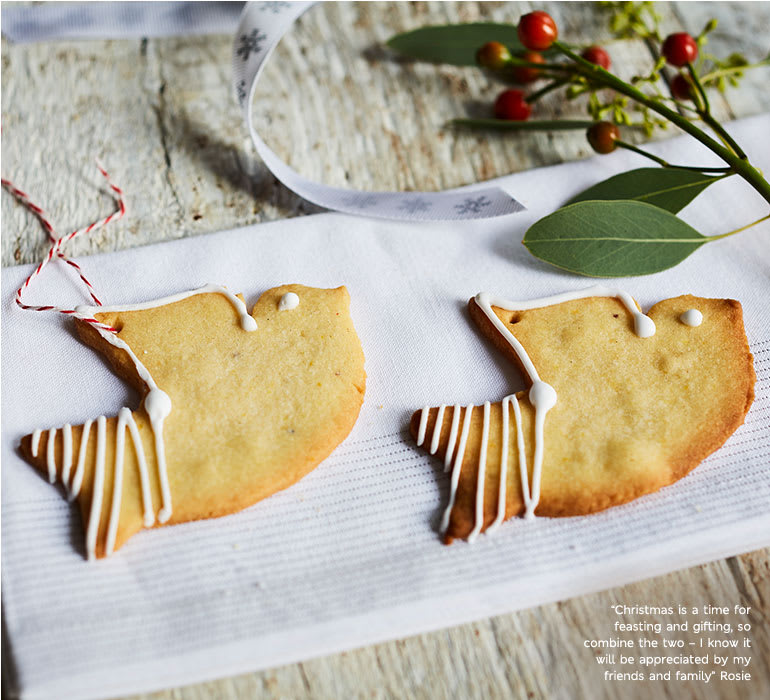 Emma's quick gifts
I always start with the best of intentions when it comes to making my own presents, but a lack of time means dreams of handmade gifts rarely come to fruition. Until now.
A little bag of spiced festive biscuits is an easy, sweet offering. This recipe for cardamom and orange doves takes minutes to whizz up in a food processor, so you can get creative when it comes to styling them.
Tasty ideas to try
• Bake the names of family and friends in letters or spell out a festive message.
• Hunt down their favourite animals in cookie cutter form and present in a ribbon-tied bag.
• Cut your dough into bird shapes as suggested in our recipe, tie with string and use them to decorate your tree.
• Ice biscuits with names and use as place settings on your festive table.
• Cut biscuits into tree and leaf shapes and mix with holly to decorate your Christmas cake.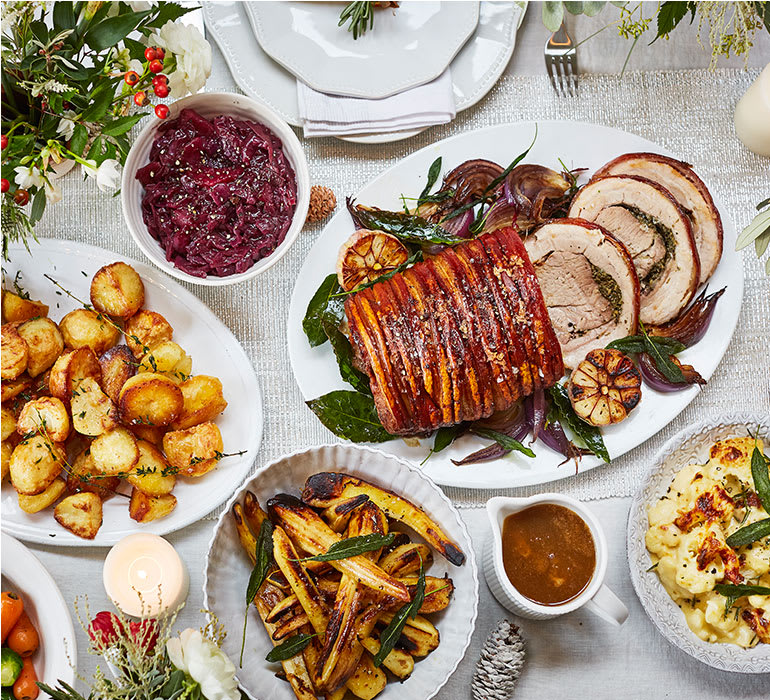 Rosie's easy feasts
Christmas is a rare time when you can get together with friends and family and relax – usually over food and wine. Stock up on M&S Christmas Food to Order and add your own finishing touches using my tasty tips and tricks.
Tasty ideas to try
• Make M&S's ready-to-roast sausage and stuffing wreath look fresh by adding sage and bay.
• I love this porchetta joint simply roasted, but for some added zest, serve on slices of crusty bread with lashings of salsa verde when guests get peckish later in the day.
• Cook parsnips with maple syrup, sea salt and crunchy caraway seeds.
• Perk up a classic turkey gravy with a slosh of Fino sherry, enriching those tasty poultry juices.
• For a new way with sprouts, scatter with pomegranate seeds, squeeze on orange juice and sprinkle over chilli and toasted flaked almonds.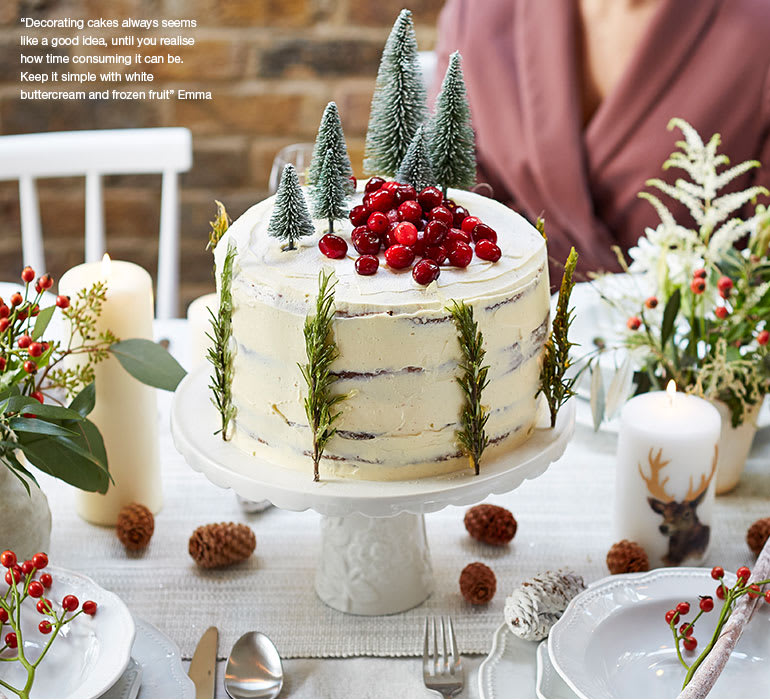 Finishing touches
Ensure your little extras are a big hit with Rosie and Emma's quick solutions for celebratory drinks and contemporary cakes.
Emma's instant drinks: While spirits wax and wane in popularity, flowers never go out of fashion. Edible varieties like cornflowers and violas add a splash of colour to cocktails. Serve our ready-mixed Christmas Cobbler over ice with slivers of raw baby beetroot for a sweet yet earthy party-ready drink.
Rosie's alternative cake: Fruity puddings aren't to everyone's taste, but most love a classic Victoria sponge. Start with our triple-layer sandwich cake, spread on buttercream and garnish with glazed rosemary sprigs, frozen cranberries and sugar-dusted mini firs.