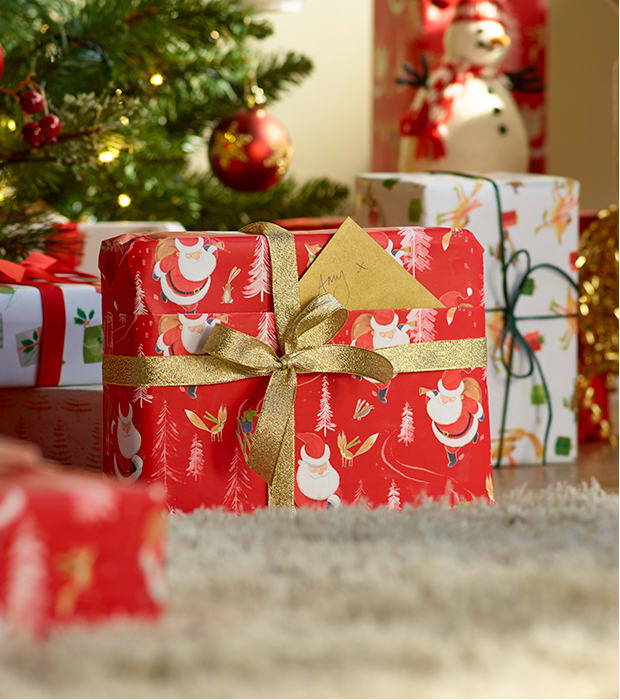 GORGEOUS
GIFT WRAPPING
IN A FLASH
Thoughtful Christmas presents deserve to be prettily packaged. Follow our handy how-to videos to create beautifully wrapped gifts in two minutes or less
The clever cracker
Tricky-to-wrap tube-shaped gifts can be a source of Christmas Eve frustration, but this easy method keeps them looking ship – or rather, cracker – shape. Use double-sided tape for super-neat edges, and opt for a traditional gold and red colour scheme with contrasting wrap and shiny ribbon: wow factor guaranteed.
Watch the full how-to video for a step-by-step guide.
"These cute CRACKER
-shaped presents are
simple but effective"
The stylish ribbon-wrapped box
This half-wrapping technique creates a bold and stylish look that's complemented by a zig-zag ribbon design. Give more impact to your gift tag by adding a couple of shiny gold baubles for a final festive flourish.
Want to know how? Watch our easy-peasy how-to video to try this wrapping trick yourself.
"Use SPARKLY wrap, bright
ribbon and baubles to
create a dramatic effect"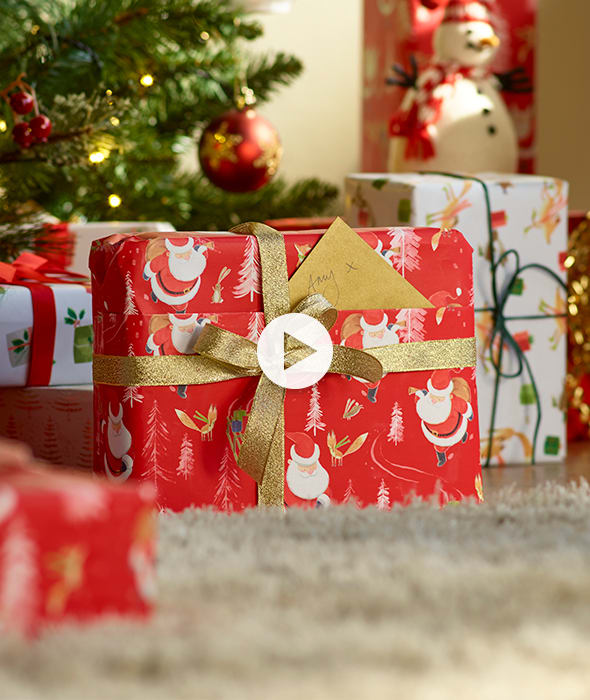 The handy hidden envelope fold
Use this clever folding hack to create a pocket in your present in which to stash your Christmas card – useful if you're treating teens to a voucher or money alongside their favourite box of chocolates.
Complete the look with some gold ribbon, tied just off-centre for a polished finish. Intrigued? Watch our step-by-step video to master it yourself.
"This EASY tip creates
a pocket to present
your Christmas card"