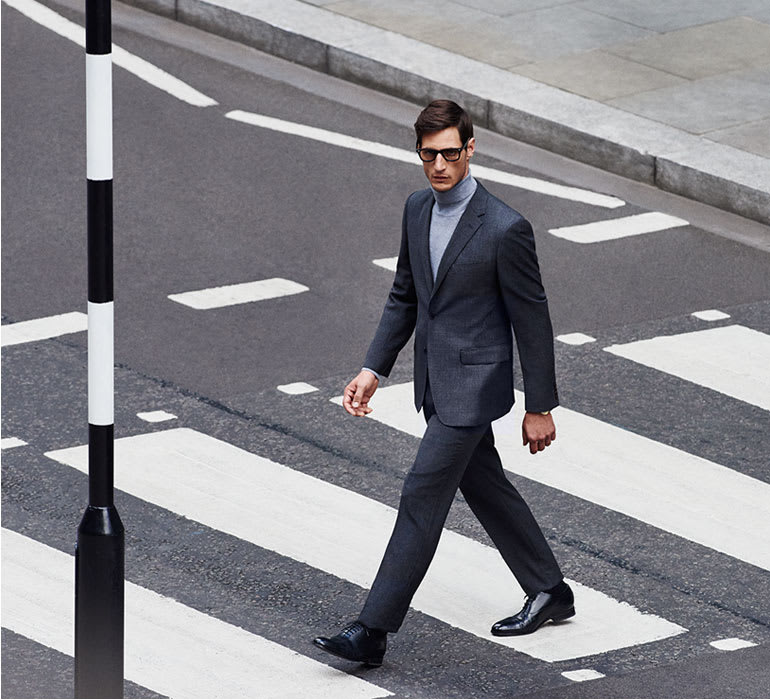 Pride in the wool
Quality materials underpin refined office looks. A beautifully made checked blazer in pure wool, such as the Collezione version above, feels as good as it looks. But as rules have become more relaxed, fitted fine knitwear such as a rollneck (right) can make as much of an impact as a shirt and tie. Want to blend in a little more? A plain crew-neck sweater over a white T-shirt is an equally suave look – try switching things up with interesting coloured yarns.
"A rollneck is an
OFFBEAT but smart
way of making a statement"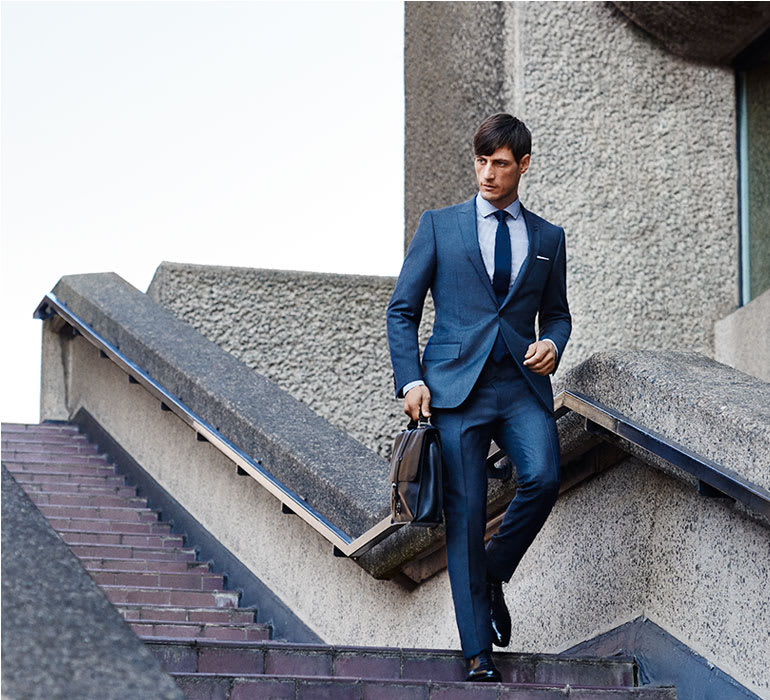 Get on the case
A quality suit requires a quality bag. While sporty backpacks are handy and practical, the weight they load onto your back is only going to crumple your jacket, while the straps can lead to uneven wear on the shoulders. Look for a laptop bag with a handle instead; this one has all the pockets you need for your files, tablets and copy of The Economist (or The Beano – we won't tell), while soft leather makes it the perfect partner to even the most premium of suits.
Shop the edit
"This bag's MINIMAL
styling means that
it will stand the
test of time"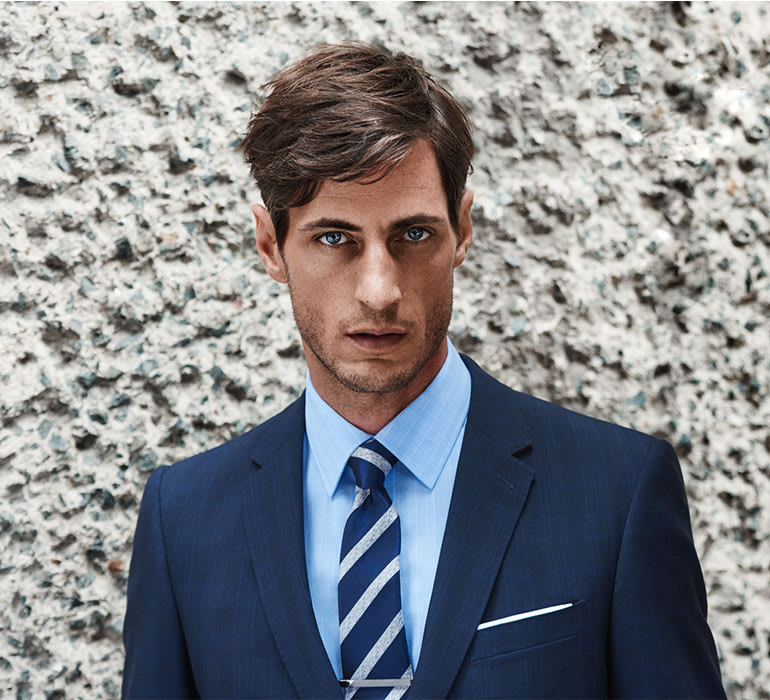 Consider every detail
There's no point spending time carefully choosing a beautiful suit if the little details aren't taken care of. A tie bar is a sign of a man who means business. The tastefulness should continue to your tie knot, which should be in proportion to both your shirt collar and jacket lapels, while your crisp pocket square should peek out but not protrude too prominently.
Shop the edit
"The SIMPLICITY of a
metal tie bar has an
understated assurance"
Think three-piece
Confidence at work is paramount and there's nothing quite like a three-piece suit to give you that extra pep. The beauty of the three-piece is that when you inevitably take your jacket off to sit at your desk, a fitted waistcoat keeps your shirt neat and tidy and conveys formality without the stuffiness. Think of it as an extra layer of armour to protect you from anything the boardroom can throw at you. This particular version is our new contemporary slim fit, which adds a modern dimension to this traditional style.
Shop the edit
"A CONTEMPORARY
cut meets classic
material in this sleeker,
shorter jacket style"