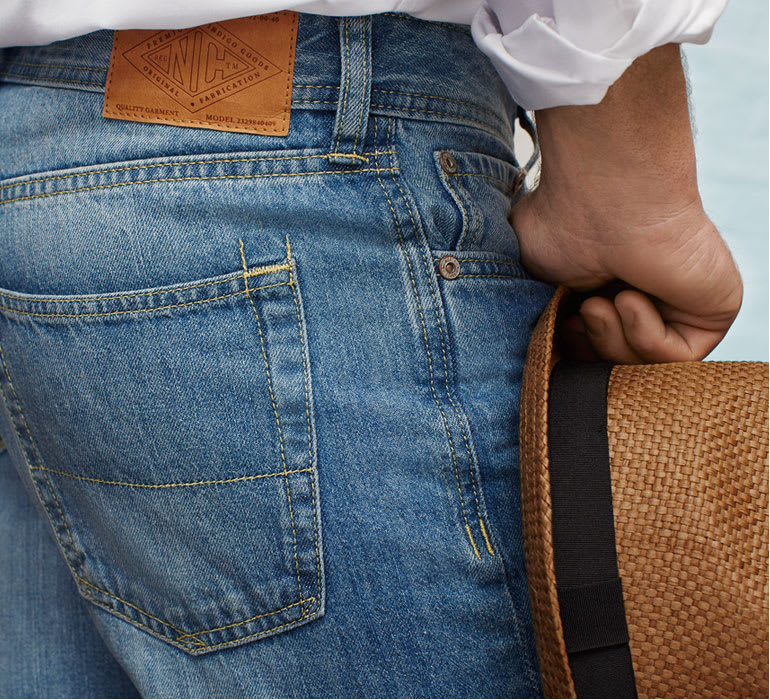 Start with the classics
If you're new to denim, jeans are pretty interchangeable with chinos. Wear them with essential men's pieces such as a crisp white button-down collar shirt and brown leather brogues to keep everything smart, or roll the shirt sleeves for a more casual look. A classic mid-to-pale wash gives jeans a great worn-in feel like they've lived a little.
If you're buying for him: he'll appreciate details such as reinforced stitching on belt loops, pockets and other seam stress-points as it means his jeans are built to last.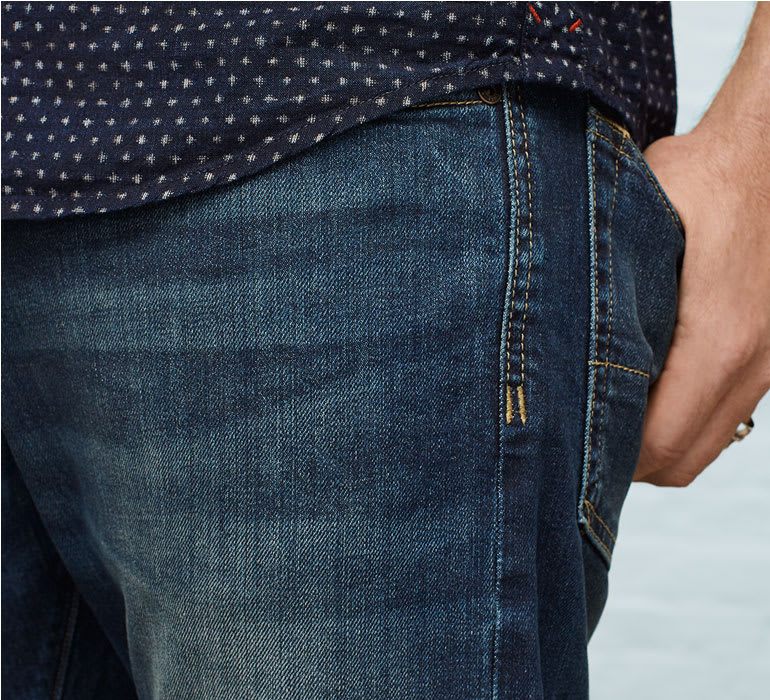 Learn your lines
How jeans are cut is critical to their look. Straight-fit jeans are the perfect balance between smartness and comfort, making them versatile and practical. Combine with a casual shirt for an easy-to-wear weekend look. Details such as this shirt's round grandad collar, micro-print and contrast reinforced stitching all highlight its hard-working heritage. Layer over a plain white T-shirt to lift the all-blue look.
If you're buying for him: look for whiskering, the faded lines around the crotch that come from wear over time. Handily, with these indigo jeans, we've already done the hard work for you.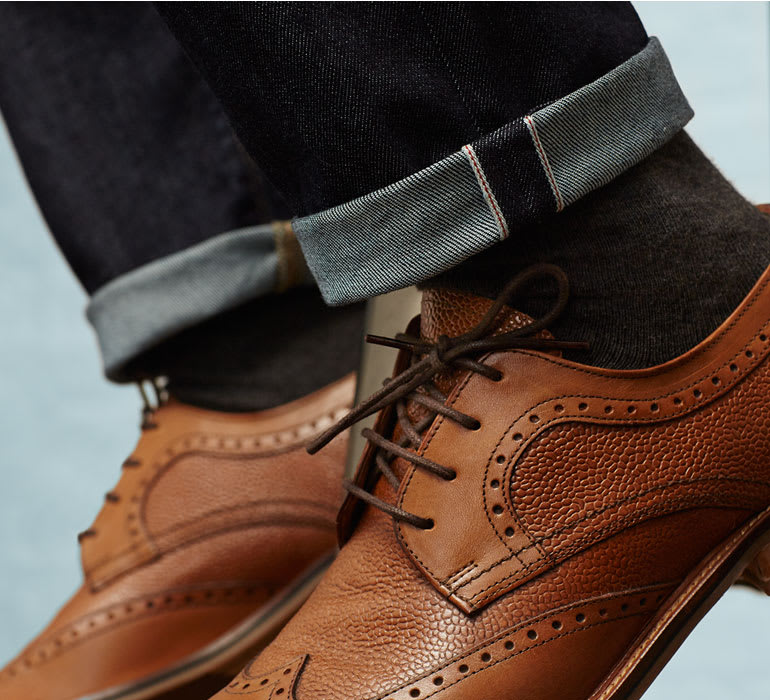 Double denim
If you're feeling more confident, take this look to the next level by combining your jeans with a denim shirt for an effortless homage to this great fabric. Avoid going too 'matchy-matchy' by picking a shirt in a contrasting blue. A slim fit cut is the most modern – ours has stretch so is comfortably slender on the leg but far from spray-on – and is the smartest way to get into denim, especially in this unblemished dark indigo shade.
If you're buying for him: choose a pair you can turn the hems up on and reveal a selvedge edge (the thin red and white tape that runs along the edge of the fabric). It's a sign of real quality.