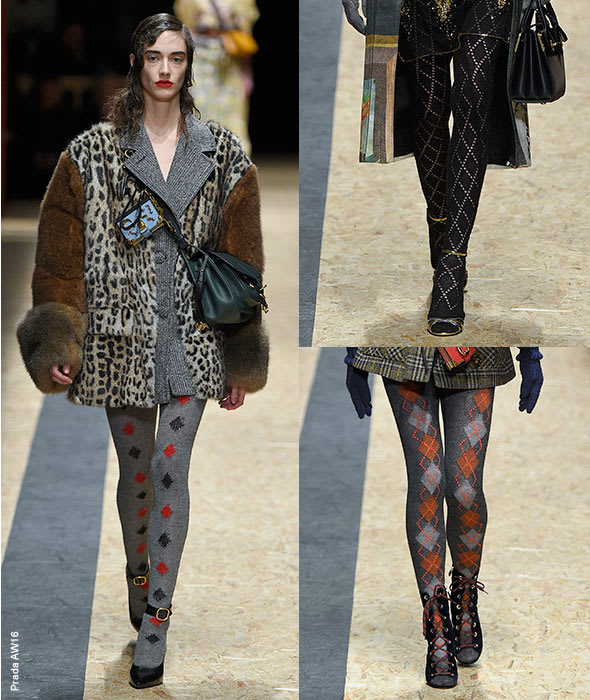 Diamonds are forever
We all know the phrase 'diamonds are a girl's best friend', but instead of wearing them as jewellery, the modern approach is to have them shining from your legs – or hosiery to be exact. As declared by fashion's fairy godmother, Miuccia Prada, Harlequin and Argyll prints are officially en vogue.
How to wear them: the catwalks took on clashing prints, embroidery and shaggy textures to create a truly eclectic mood, but in the real world, you want them to complement rather than compete with the other items in your wardrobe. Keep it simple and pair with neutral separates to let them sparkle.