PICK THE BEST
BARBECUE
FOR YOU
Get set for a summer to savour with our ultimate grill-seekers' guide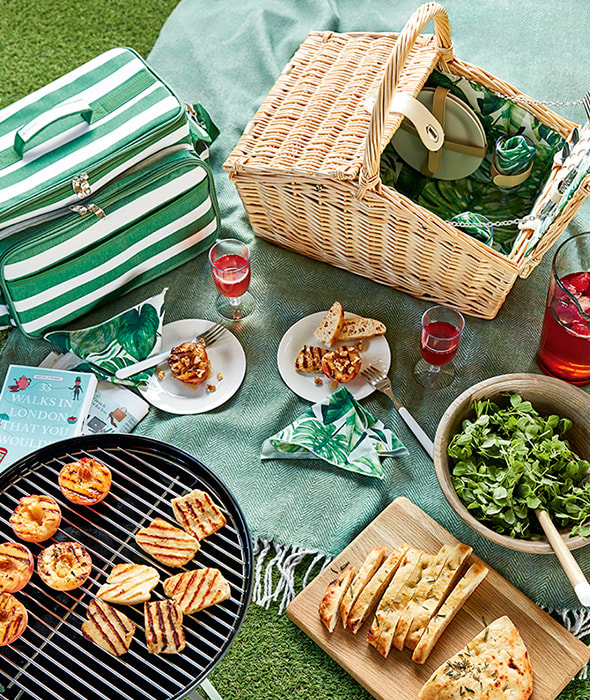 Hit the gas
Want to boost your barbecuing confidence? The easiest way to control your cooking temperature and get great results every time is with a gas barbecue. It's also ideal for longer-cook cuts such as chicken thighs and marinated meat or fish, which won't catch like they might over direct flames. For maximum flavour, let your marinade sink in overnight – or cheat with our ready-prepared options (we won't tell if you don't).
Barbecues to go
If you don't have a big garden, or if you love the great outdoors, make barbecues a walk in the park (or on the beach) with a handy portable option. Our compact designs, from £29.50, are just right for tasty quick-cook favourites like chicken skewers and pork steaks, plus they cool down more quickly than bigger barbecues – perfect for speedy packing.
Flame on
If you love the darkly delicious, smoky flavour that's unique to barbecued food, opt for a charcoal barbecue. The open fire means the natural juices from meat, fish and vegetables will caramelise, giving your food that lovely charred quality. The trick is to wait until the flames are a little less fierce before you start cooking – that way, you can wave bye bye to burnt sausages. Perfect for steaks, burgers and thick-cut fish fillets to sink your teeth into (come rain or shine).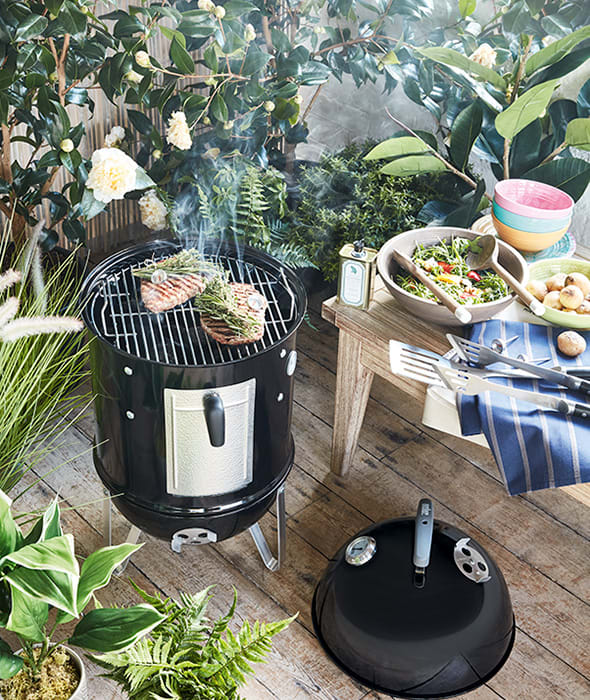 The big smoke
Want to try something new and take garden get-togethers to the next level? Go for a smoker. "When smoking, you cook at low temperatures, so even tough cuts become meltingly tender," says M&S development chef Jon Jones. Add depth of flavour with wood chips. Jon's advice? "Beech burns slowly, making it perfect for ribs and seafood, while strong hickory is best for pulled pork and larger cuts of meat." A deliciously different way to savour food outdoors – and a guaranteed guest-impresser.