MAJOR LAYERS
We asked three stylists for a masterclass in how to look cool while staying warm this winter. Here's what Vickie Keeble, Lauren T Franks and Louise Carmel Hall had to say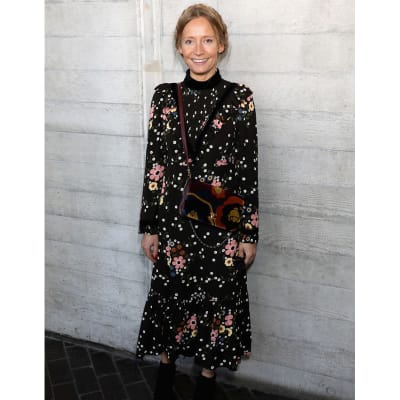 Get more mileage from your maxi
"Layering is an easy win," says stylist Lauren T Franks. "Not only is it a sartorial trick to help you manoeuvre through the seasons; it is also an easy way to inject interest and personality into your outfits.
"Check the weather - you don't want to end up too hot and carrying extra clothes. Think carefully about what you will be doing that day so you make sure you pick the right items to layer.
"Start by layering lighter fabrics while the weather is still mild, such as a lightweight polo-neck top under a maxi dress you've worn all summer. As it gets colder, you can add a heavier V-neck jumper to create interest at the neckline, or even jeans to contrast with the lighter weight of the dress."
Get the look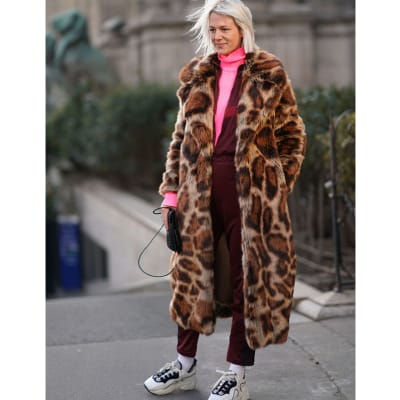 Play with texture
"When it is freezing outside, you need to take your layering up a notch," explains Vickie Keeble. "I like wearing an insulating base layer, a jersey top, and then a knit. Plus, thermal tights are a must when temperatures plummet.
"I'm a huge fan of mixing textures and colours in an outfit and layering helps you to achieve this. For example, a cosy leopard-print coat over a bright knit. Have fun with it! Stick to one easy-to-remove heavy layer to avoid overheating when you duck indoors."

Clever quilting
"Shirts, roll-necks, gilets and any top with a longer body or longer sleeves can lend themselves to layering, so you can pull them out from underneath another layer. Consider it a case of 'peel and reveal'," says Lauren.
Layered jackets, as seen at Balenciaga, Sacai, Marni and Prada, are a key trend to try, according to stylist Louise Carmel Hall. "Take one padded jacket or gilet and slip under a herringbone or houndstooth coat. Alternatively, try with a classic mac as seen at Burberry and Vetements," she explains. "It's a great way to get more mileage out of your winter wardrobe."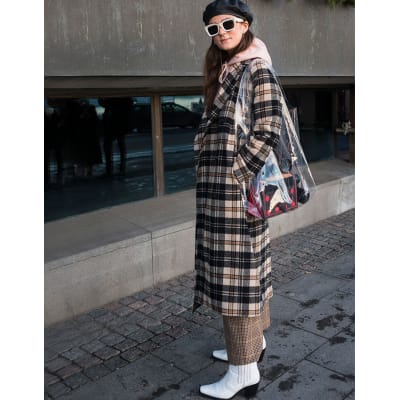 Editor: Dulcie Emerson / Imagery via Getty images