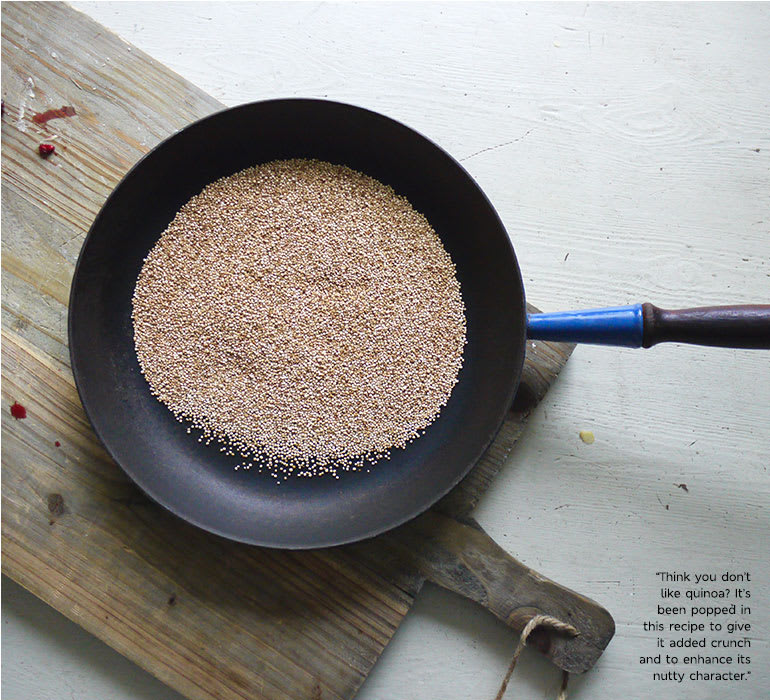 Fix 1: Make your breakfast brilliant
"For me, a balanced diet means a good source of carbohydrates from whole grains, healthy fats and protein in every meal," says Rosie. "We're now advising people to eat whole foods – in other words, minimally processed foods in their whole form like an apple or an egg."
"Overnight, your stocks of glycogen (carbs stored in your liver) can become depleted so it's important to replenish them to avoid an energy slump."
"This recipe for yogurt with puffed quinoa, pomegranates, pecans and apple is packed with whole foods."
M&S fast fix: Head in store to hunt out our new fruity mango and quinoa yoghurt pot on the go.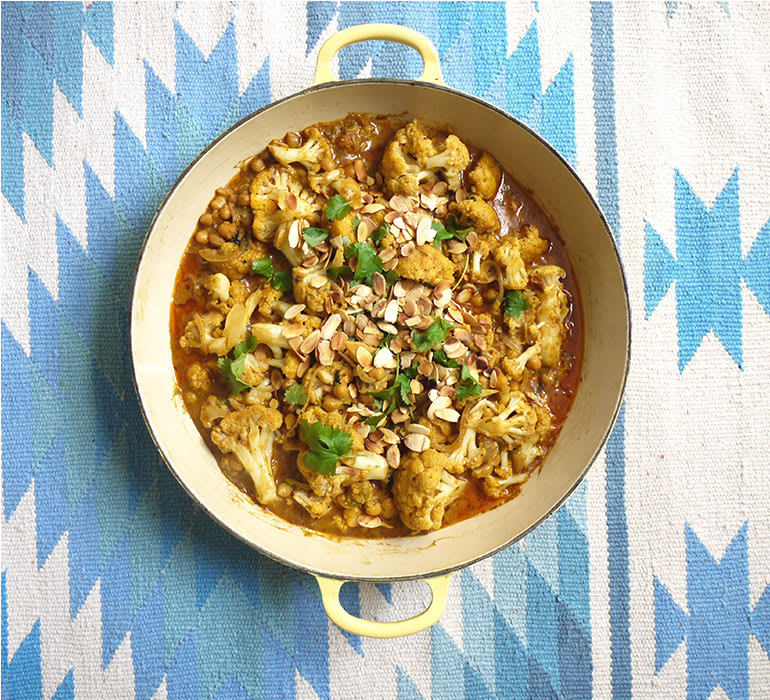 Fix 2: Up your veg intake
"Research continues to emerge that we should be getting more of our protein from plants instead of meat. This warming peanut and almond cauliflower curry recipe provides half the amount of protein the average person needs to eat in a day in one serving," explains Rosie.
"Plus, because it's completely plant based, it means it's relatively high in fibre, too, which improves digestive health and can help prevent heart disease, diabetes and weight gain."
M&S fast fix: Fill up for lunch or dinner with our new Nourish Bowls. Try the avocado and egg with pickled cabbage, tahini and cashew houmous or go vegan with our edamame and black rice version for a healthy meal in minutes.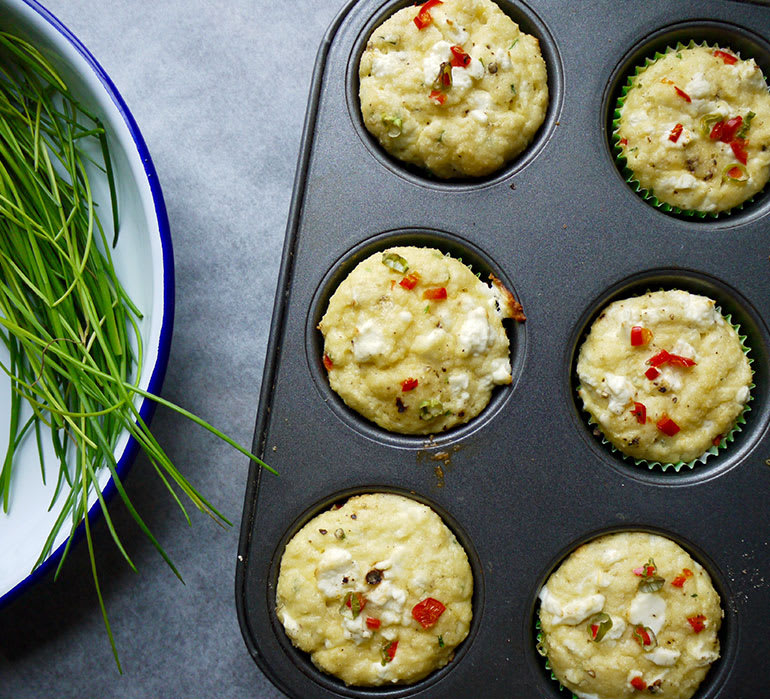 Fix 3: Cut down on sugar
"A lot of people get carried away with the idea that natural sugars (maple, coconut, honey) are healthier than processed. While they contain higher levels of nutrients, antioxidants and phytochemicals compared to processed sugar, these levels are insignificant and the trick is to eat all added sugar minimally overall."
"To cut cravings, identify where the highest source of added sugar is in your diet and replace it with a handful of nuts or protein-rich snacks such as these egg and chive savoury muffins."
"You can make them in bulk and store them in the fridge or freezer. They're low in sugar, will keep you feeling full for a long time and you can make them with whatever veggies you have lying around."
M&S fast fix: Can't live without something sweet? Keep a pack of new tropical fruit mix – sun-ripened mango, pineapple and coconut – on hand.