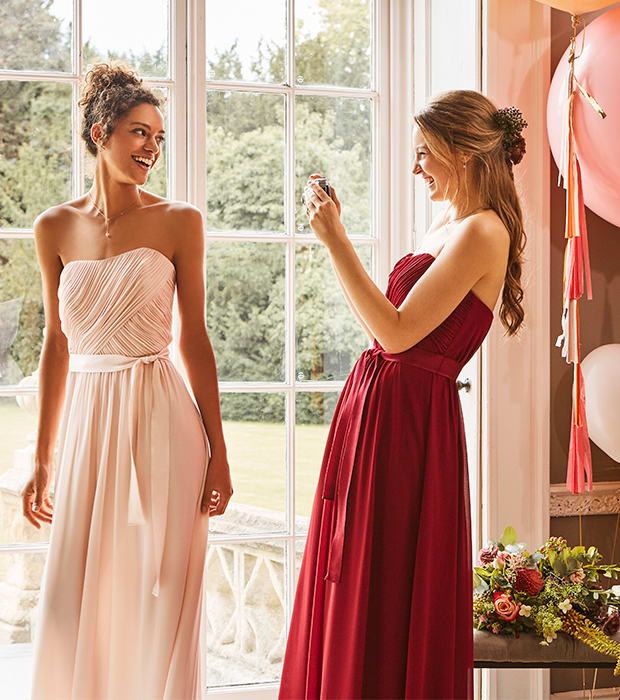 SIX TIPS FOR
CHOOSING YOUR
BRIDESMAID
DRESSES
Bridesmaid style no longer means frothy pink meringues or ill-fitting prom dresses – now it's all about choosing flattering, elegant gowns that will look beautiful on the day and that your bridesmaids will love as much as you do. Choosing dresses can be tricky, so read our top tips for getting it right
1. Don't shop too far in advance
While it pays to be well-prepared in many areas of wedding planning, you may regret buying your bridesmaid dresses two years ahead of the big day. Weight loss or gain or pregnancy, not to mention changing fashions, can mean dresses no longer look right weeks before the wedding. If in doubt, buy the dresses around three to six months before you need them.
2. Have a clear idea of what you want
A common mistake brides make is to ask every bridesmaid's opinion of what would look nice, and end up confused by all the conflicting dress recommendations. It's far better to make an initial plan of what you would like, including preferred colours, length or style – this can always be adapted according to what's available, and your friends' preferences, but stops you being stumped by opinion overload.
3. Pick soft colours
OK, your favourite colour in the world might be neon pink, but hyper-bright colours don't work on everyone, and can make many people look washed out. Steer clear of shades that are too harsh on the skin, and pick softer colours such as powder or jewel tones.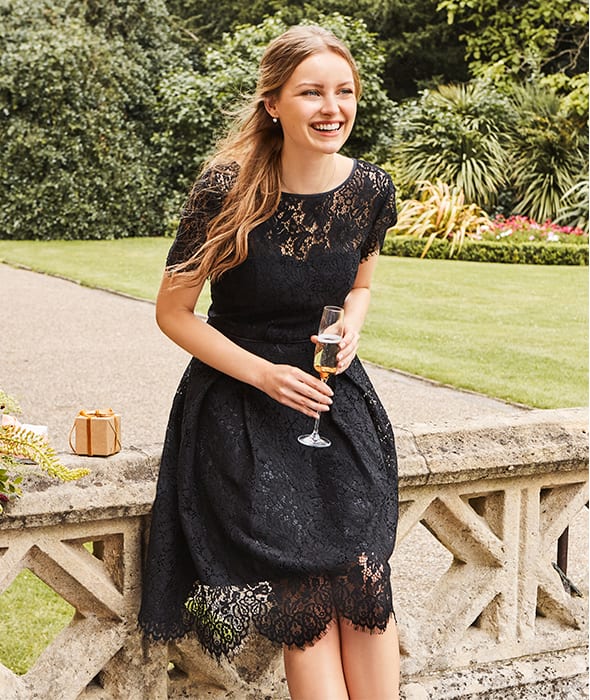 4. Keep it timeless
We've all looked back at photographs from years ago and realised how dated our outfits look now – that's not a feeling you want to have while reminiscing about your wedding day. One way to avoid this is to choose truly timeless styles and silhouettes for your bridesmaid dresses. While we could all recognise an Eighties bridesmaid dress a mile off, more classic shapes and beautiful fabrics such as lace, chiffon and silk will always hold their appeal.
5. If in doubt, go multiway
Multiway dresses are perfect if you have lots of bridesmaids with different shapes, sizes and preferences when it comes to what they wear. Whether it's body parts they want to cover up or accentuate, with a multiway dress each bridesmaid can do as they please while still looking like a group.
6. Give them time to choose underwear
A good dress can be undone by the wrong choice of underwear – a bra with the wrong straps or visible knicker lines are not ideal when it comes to wedding style. So it's essential bridesmaids have enough time to try their dresses on at home and work out the best underwear for the day. For bandeau or halterneck designs, there are some brilliant strapless bras available, while no-VPL knickers are the solution to any unsightly lines.