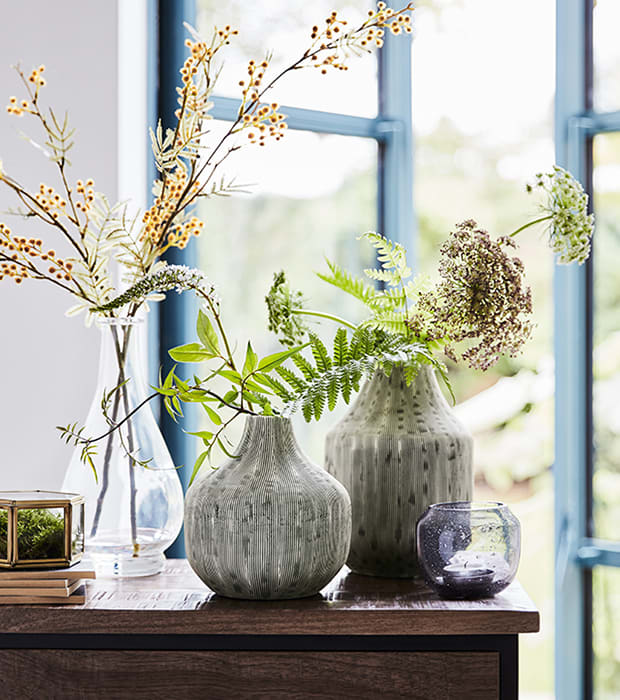 THREE WAYS
TO BRING
IN SPRING
Banish winter blues and spruce up your home for the new season with these easy ideas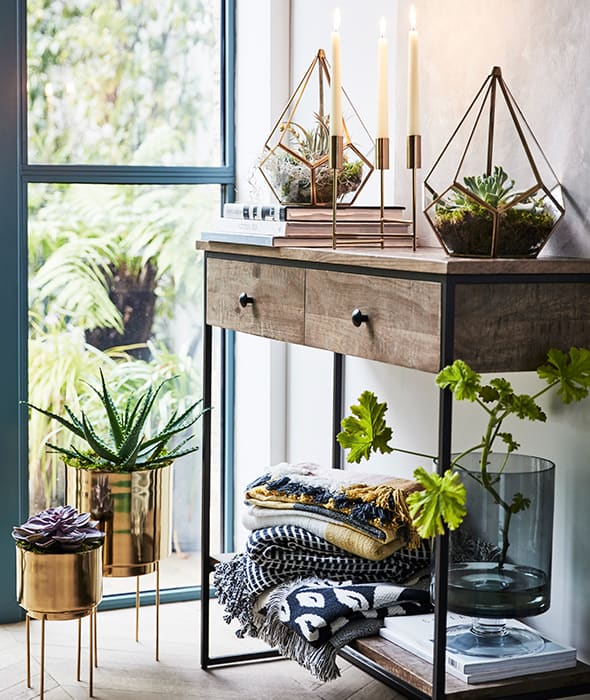 Grow up
There's no better way to make yourself feel like spring has arrived than by surrounding yourself with nature. The greenery trend for interiors looks set to run and run – the more lush and leafy the better. It has been proved that the colour green decreases stress levels and promotes a sense of calm, too, so adding plants to your home is an all-round win. Delicate ferns or easy-to-care-for succulents will look great in our new range of planters. Alternatively, arrange tall sprigs of foliage in a ceramic vase for instant natural beauty.
Be inspired by nature
Breathe new life into your interiors with prints, patterns and wall art that reference the natural world. Refresh your bedroom with a new-season bedding set, from colourful florals to abstract leaf designs, or choose a cushion to liven up your living room. For an evergreen wall display you can enjoy all year round, group botanical drawings together with pressed foliage in a variety of complementary frames.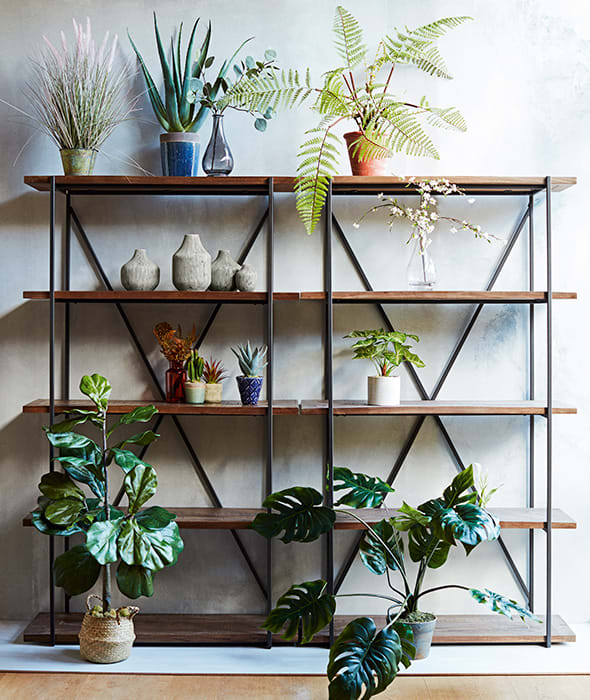 Go faux
If you're not green-fingered, or if you have a space that doesn't get much light, artificial plants are a great way to go. There are plenty of realistic options to choose from, whether you prefer small succulents or large, leafy varieties. Our collection comes in a range of striking ceramic pots, so they're ready to put on show. Pop some on open shelving or give a floor-standing design pride of place in your hallway. They look just like the real thing and you can keep them for years to come, no watering needed.