BRILLIANT BBQ
ALTERNATIVES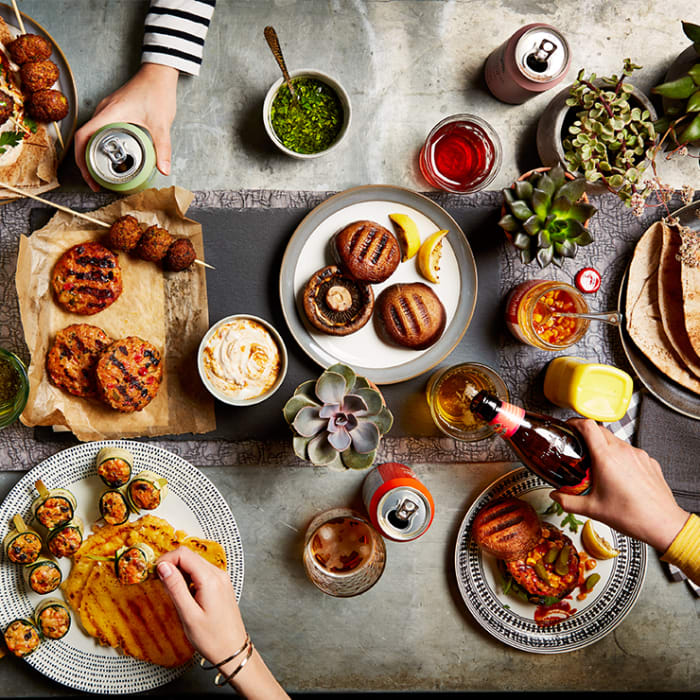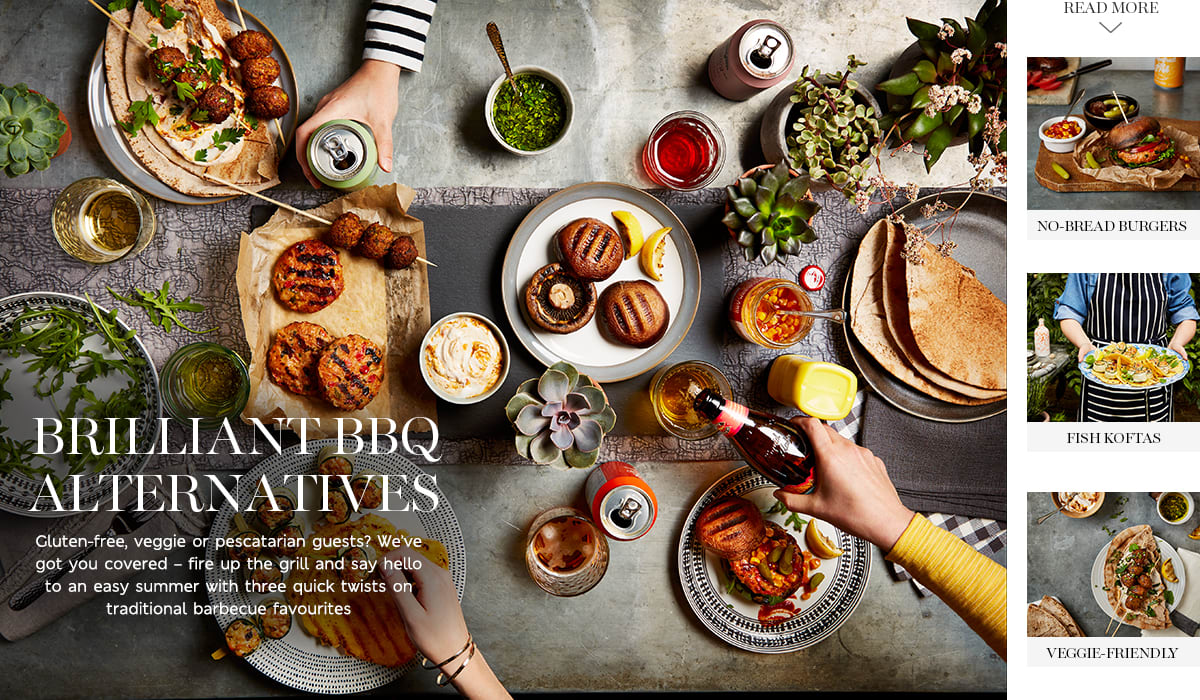 Gluten-free, veggie or pescatarian guests? We've got you covered – fire up the grill and say hello to an easy summer with three quick twists on traditional barbecue favourites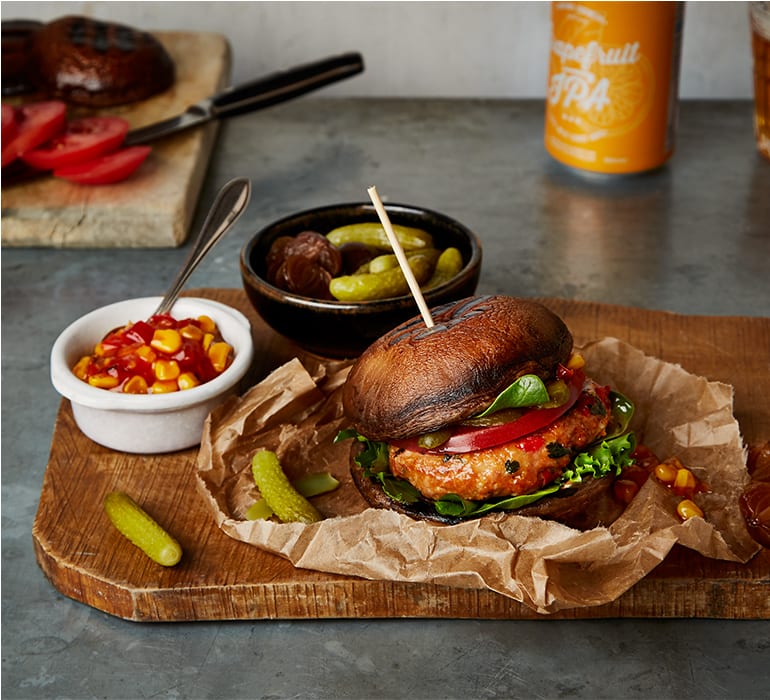 The no-bread burger
There's something a little sad about eating a bun-less burger with a knife and fork; because, let's face it, if there was ever a food made for eating with your hands, this is it. If you're gluten-free or catering for guests avoiding bread, you can still make an eat-with-your-hands burger tower using portobello mushrooms.
Grill some of our flavour-packed pork, manchego and smoked tomato burgers and throw pairs of large portobellos on the barbecue to char for a few minutes on each side.
Serve up a stack of burgers and mushrooms hot off the grill and let people build their own handheld bites with pots of our sweetcorn and flame-roasted pepper burger relish, sweet pickled onions, fresh lettuce and sliced beefsteak tomatoes.
Veggie-friendly kebabs
From herb-spiked falafels and creamy, olive oil-rich hummus to chunky vegetables charred over an open flame, when veggie barbecue food is this good, who's missing the meat? Turn a side dish into the main event with our perked-up falafel kebabs with fiery green salsa and charred lemons.
Thread falafels onto skewers and crisp up on the barbecue alongside wedges of fresh lemon. Meanwhile, make the salsa: chop handfuls of mint, basil and parsley to mix with a couple of good glugs of olive oil, a crushed garlic clove, a squeeze of lemon and a finely chopped green chilli. Spread warmed flatbreads with hummus, top with the falafels, drizzle over some salsa and a spoon of cooling Greek yoghurt and serve with the lemons.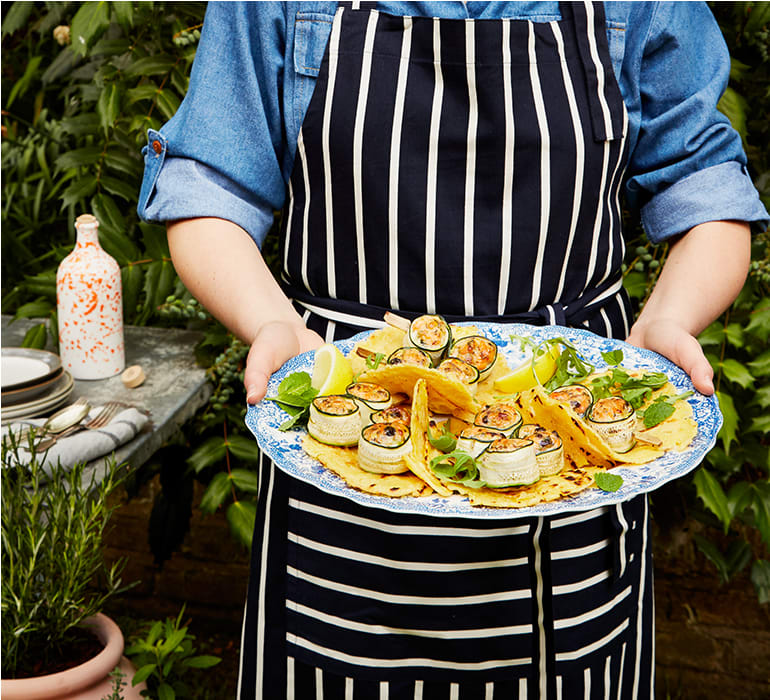 The fish dish
Pescatarians rejoice! It's no secret that fresh, sizzling fish cooked over the coals is a lighter, healthier alternative to meat, and with more and more barbecue fanatics giving it pride of place on the grill, there are now more exciting ways of cooking and serving it than ever. Start your summer barbecue with our new salmon and trout koftas, which are packed with currants and cumin seeds and wrapped in ribbons of courgette.
Make them extra special by whipping up a batch of three-ingredient chickpea flatbreads for added Mediterranean flair. Simply mix 250g of chickpea flour with a couple of pinches of salt and pepper and 400ml of water in a blender to make a batter. Ladle into a small pan with a little olive oil and cook for a few minutes on each side, like a pancake, before griddling over the barbecue to give them a smoky finish.