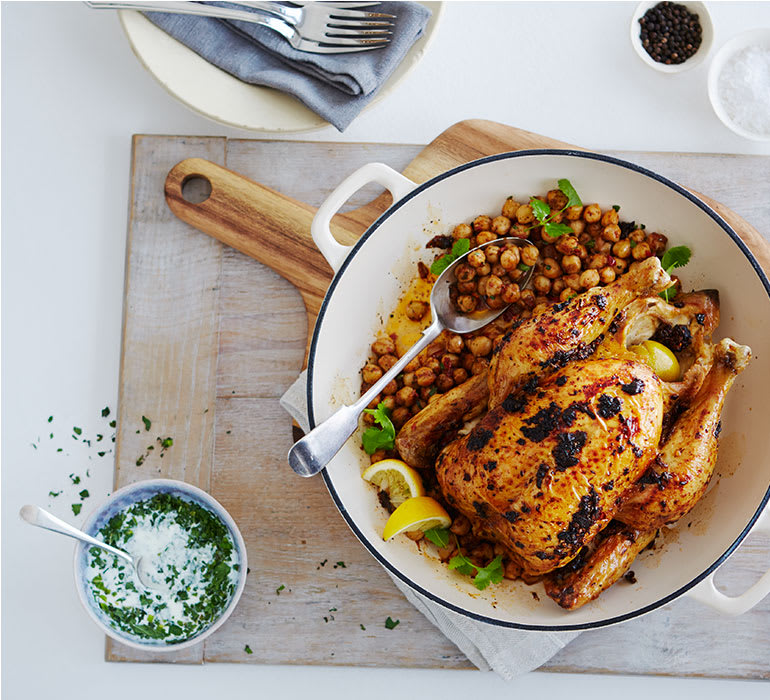 SPICED-UP SUNDAY ROAST
As we head into summer, I like to give a traditional Sunday roast and all the trimmings a lighter twist. This spicy, Moroccan-inspired roast chicken recipe is ideal – plus, it helpfully uses up all those half-finished jars of spices we have lurking in our kitchen cupboards.
Mix together one teaspoon each of cumin seeds and coriander seeds with a generous tablespoon of harissa paste, two good glugs of olive oil, a squeeze of lemon juice and a grated garlic clove, and smother over your chicken before roasting. As an extra option, push a couple of preserved lemons into the chicken for added Middle-Eastern flavour.
Top tip: Instead of the usual roast potatoes, cook the chicken over chickpeas and serve with a bowl of yoghurt with shredded mint.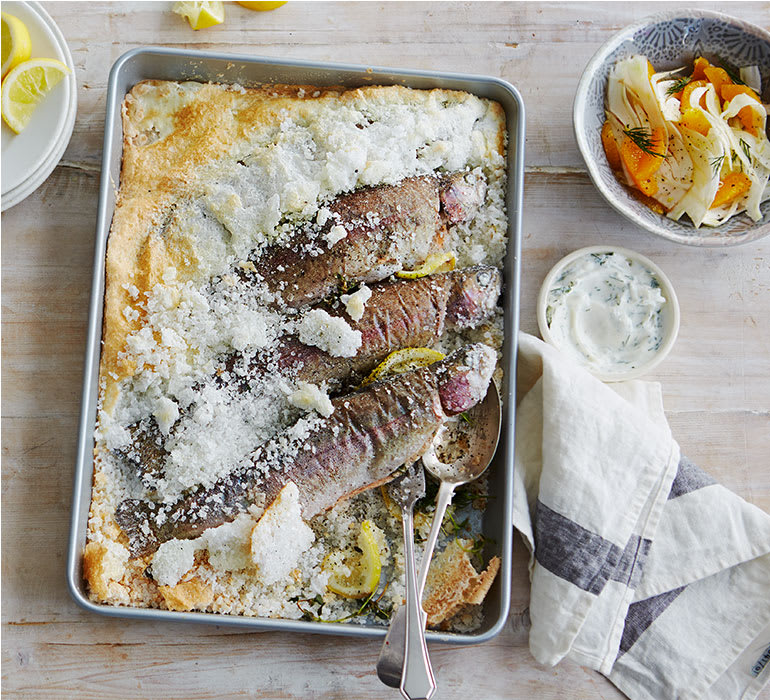 GREAT FISH, EVERY TIME
Achieving perfectly cooked fish can be tricky, but I've discovered that baking it whole in a thick rock-salt shell not only means your fish stays moist and soft, it also looks fantastic. Present the whole tray fresh from the oven and let guests crack the crust, dig in and serve themselves.
Make a simple salt paste by whisking together 1kg rock salt, two egg whites and 200ml water in a bowl. Spread half the mixture onto a lined baking tray and lay the whole fish – such as sea trout or sea bass – on top, then spoon the rest of the paste over the fish. Heat the oven as high as it will go and cook for 20 minutes. When you plunge a knife into the fish and it comes out hot, it's cooked.
Top tip: Fish works brilliantly with citrus flavours. Stuff the fish with lemon thyme before covering it in salt, and serve with a sliced fennel and orange segment salad.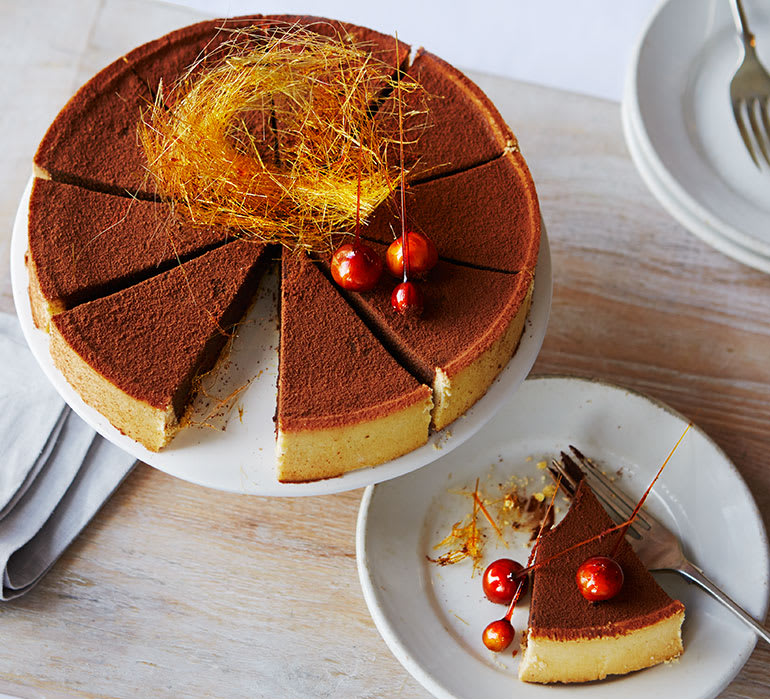 TART UP YOUR DESSERTS
Who has the time to make a mid-week dessert from scratch? That's why pre-made puddings like this rich chocolate and orange ganache tart are a lifesaver. I make mine look homemade by adding sugar decorations – not only do they look impressive, they're also deceptively easy to make.
Melt 250g caster sugar in a pan, then dip a fork into the sugar and shake vigorously over the handle of an elevated wooden spoon to make web-like trails. When they've cooled, gather the sugar strands gently in your hands and shape into a nest.
Top tip: For an extra finishing touch, pierce macadamia nuts with toothpicks and dip into melted sugar. Place the cocktail sticks into dough or an apple to ground them on the edge of the table as they dry to create a sugar drip.