HOW TO WOW
WITH HOT CROSS BUNS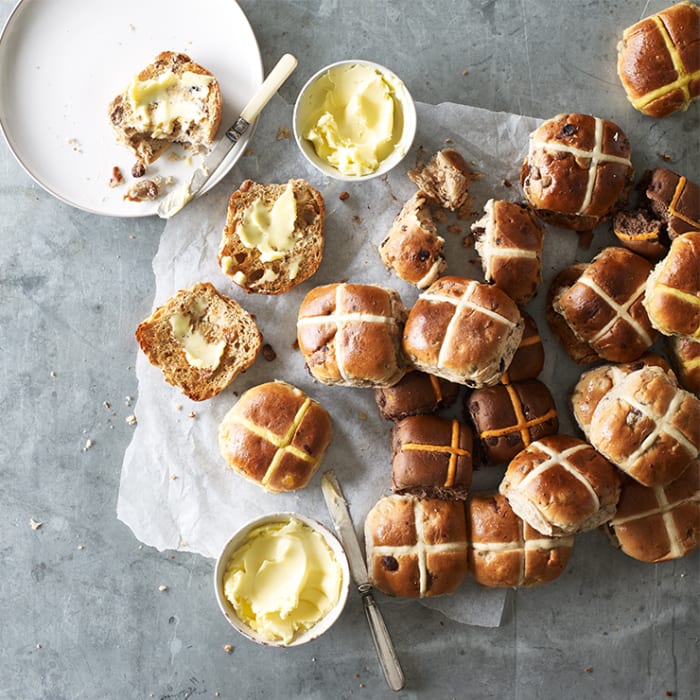 Hot cross bun Welsh rarebit canapés, anyone? And that's just for starters. Here, we challenge Dan Doherty, executive chef at top London restaurant Duck & Waffle, to transform this classic Easter treat into a three-course feast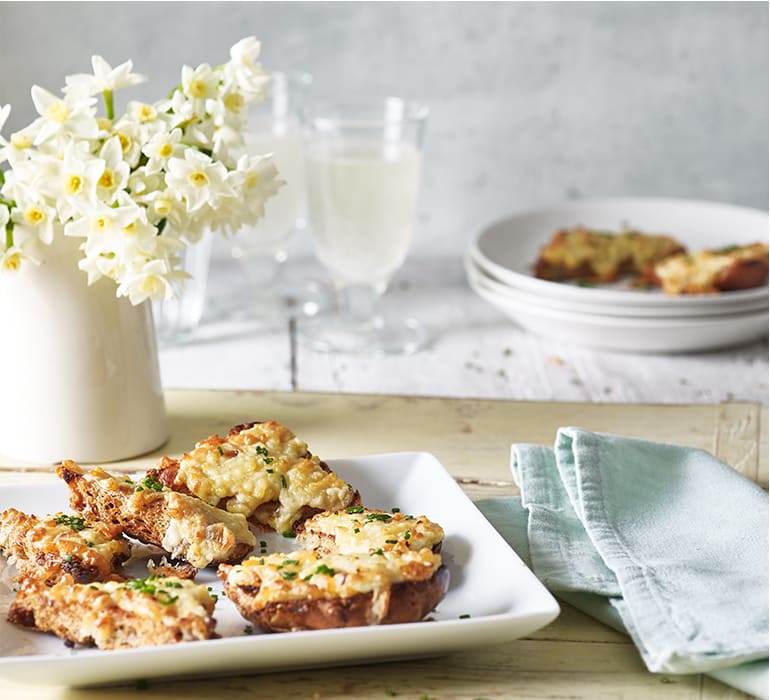 Starter: Welsh rarebit canapés
"When it comes to hot cross buns, you always get that instant hit of nostalgia, because it's something we've all grown up eating as children around Easter," says chef Dan Doherty. "People are always trying to look for something new and exotic when it comes to pastries, but along with scones, hot cross buns are one of Britain's most iconic baked goods.
"What I didn't realise before cooking with them was how versatile they are and what a great vehicle they are for flavour, which is why M&S's new range is mind blowing. I love the cheese version, which I've used here to give cheese on toast a special twist.
"You always have apples and grapes on a cheeseboard, so pairing a punchy cheddar Welsh rarebit with fruity, toasted buns was a no-brainer."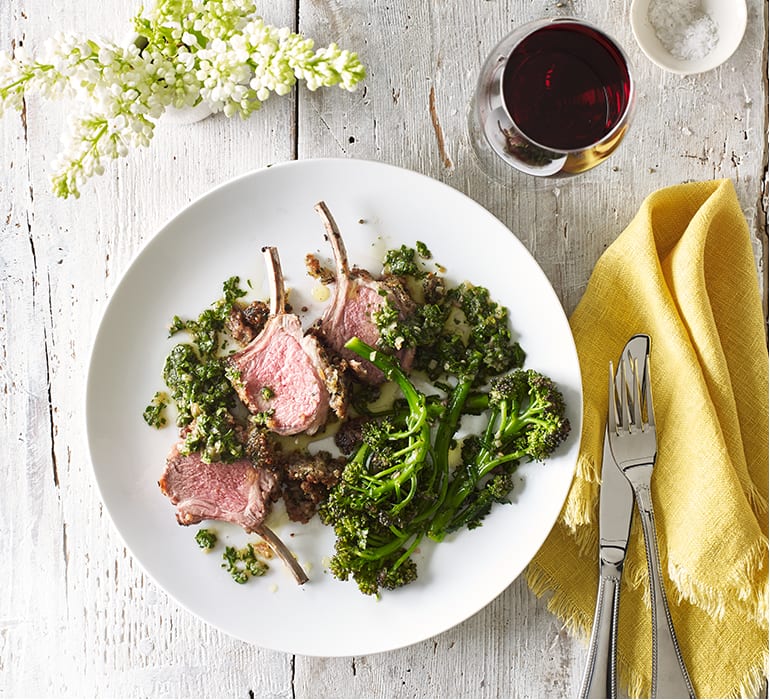 Main: Lamb with salsa verde and purple sprouting broccoli
"Lamb is synonymous with Easter because it's at its peak at this time, so a rack of lamb makes a great option for a Sunday roast with a slight difference," says Dan. "Pairing it with a fruity, sweet crust might sounds bonkers, but when you look at the Middle East, you always find meat matched with dried fruit like dates, apricots and raisins – it actually works really well to give the lamb a subtle, sweet undertone."
Why not try: Dan used our luxury hot cross buns with traditional spices and currants for this recipe, but you could also use our orange and cranberry buns for an added fruity kick.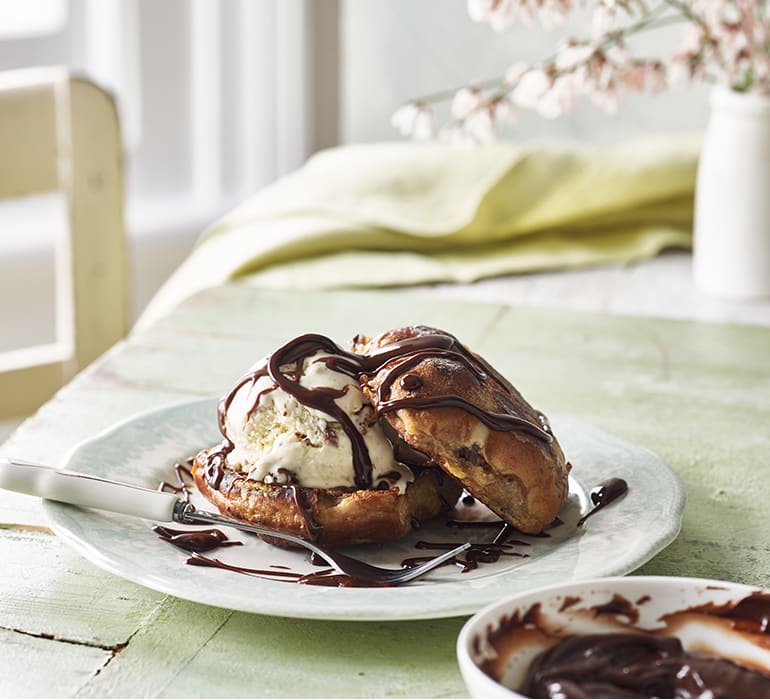 Dessert: Eggy bread with hot cross bun ice-cream
"It's not a new thing to use bread in ice-cream," says Dan, "and I've made it with brioche and brown bread before to give it a lovely buttery nuttiness, but hot cross buns are actually lighter and sweeter, which gives this ice-cream a gorgeous creaminess and hint of spicy flavour."
"When it comes to chocolate sauce, the simpler the better – just melt up some good-quality dark chocolate with some double cream and a little sugar and pour it on."
Why not try: This recipe uses Kentish Bramley apple buns to make the eggy bread, but you could also make it with our toffee, fudge and Belgian chocolate buns or mini chocolate and orange versions.