This is M&S Food. Find your new favourite with our top picks this month, available in store
Red Diamond strawberries

Our Red Diamond strawberries are grown just for M&S by our trusted Select Farmers at Mockbeggar Farm in Kent, where the fruit is left for longer so the natural sugars have more time to develop, making them irresistibly sweet.

Sapphire raspberries

Sweet and fragrant Sapphire raspberries can only be found at M&S, and they're the best raspberry of the year. The super-sized fruits, grown by M&S Select Farmer Harry Hall in Berkshire, have a sweet, jammy, raspberry jelly-like flavour that's impossible to resist.

Isle of Wight tomatoes

Grown in the sunny climes of the Isle of Wight by M&S Select Farmers, these plump, tasty toms come in traffic light colours of red, orange, green and gold and in a range of varieties including organic options. A perfect summer ingredient, they're so delicious raw that all they require is a glug of good quality olive oil, salt and some fresh basil leaves to create an incredible summer salad.

Select Farms pork loin steaks

Our tender outdoor-bred British pork loins come from M&S Select Farmers we know and trust, so you can rest assured they meet our high quality animal welfare and environmental standards. Simply griddle in a pan or on the barbie and serve with a crunchy slaw.

Scottish salmon fillets

For over a decade, our M&S Select Farms Scottish salmon supplier has sourced delicious fresh salmon exclusively for M&S, ensuring they meet our high quality, welfare and sustainability standards – so you know the fish will taste amazing. Our 100% Scottish salmon fillets are rich in omega 3, too. Serve with new potatoes and asparagus for a simple summer dinner.

Beef mince

Our Select Farms beef mince only comes from farmers we know and trust, and from fully traceable animals, so you can enjoy great quality meat raised to high welfare standards. Try some in chef Chris Baber's family-friendly recipe for tasty beef tacos.

M&S Select Farms salt-aged steak

This is not just any beef. This is our award-winning salt-aged beef, expertly aged in salt chambers containing Atlantic sea salt and hand-harvested Irish carrageen seaweed to produce a uniquely nutty taste. Choose between rich and robust rump, tender lean fillet, and melt-in-the-mouth sirloin.

Cherries

Deliciously juicy, with a flavour burst like no other, cherries are a true taste of summer. Our British cherries are grown by M&S Select Farmers we know and trust, who leave the crop on the tree for as long as possible so they're extra sweet. As well as our British cherries, don't miss our extra-large king cherries.

Special burger sauce

Our American-inspired tomato and mustard sauce is infused with gherkins and dill oil, and tastes so good that limiting it to burgers alone would be a culinary crime! Use on hot dogs, fries and as a dip to make the most of this super sauce.

La Dame en Rose

Exclusively blended for M&S, this fresh and fruity rosé is made from grapes ripened by the south of France sunshine. And it's not just for summer – La Dame en Rose is a light, versatile tipple suitable for most foods and year-round drinking. At just £6, it's fantastic value, too.

Deli range

Our globally-inspired deli range includes succulent tandoori prawns, chorizo and cheddar rolls, spicy sweet potato bites, soft bacon and cheese mini muffins, and diablo cheddar rolitos, as well as mini tortillas and chargrilled peppers, so there's something for everyone at your next al fresco gathering.

Jazz apples

Part of our Fresh Market Specials range, these sweet, juicy and tangy apples cost just 65p a pack. And because they're high in fibre, have a low GI, and are a source of vitamin C and antioxidants, jazz apples are an exceptionally healthy addition to your weekly shop.

British blueberries

Our plump, juicy British blueberries are full of flavour, and they're handpicked by M&S Select Farmers at just the right time for that delicious sweet-but-tart taste. Perfect eaten on their own or added to breakfast dishes and desserts.

High-protein salads

Our flavourful, protein-rich salads bring the colours of the rainbow to a picnic or al fresco working lunch. Choose from egg and avocado salad with a paprika seed mix and green vegetable dressing, bang bang chicken salad with pretty pinkstar cabbage and a crunchy peanut crumb, or our succulent king prawn salad with a yellow pepper dressing.

Masala fish burger

Infused with an aromatic mix of spices, our salmon burgers are perfect for pescatarians and anyone else looking for a delicious alternative to beef. For a burger with a difference, serve in a lightly charred bun with a cooling cucumber and yoghurt raita, a handful of red onion slices and some lettuce leaves.

Pointed peppers

One of the great-value products in our Fresh Market Specials range, these ruby-red pointed peppers are one of the sweeter varieties and have a thinner skin, which makes them easier to digest. Pointed peppers go brilliantly in salads or stir-fries, or simply slice into batons and eat raw dipped in houmous.

Cocktails in a can

These new additions to our range of pre-mixed cocktails are set to be a hit this summer. From vermouth and tonic to cherry and peach spritzers, these refreshing drinks come in cans that are just the thing for sipping al fresco.

British plums

Part of our Fresh Market Specials range – where all items cost 65p – our sweet yet piquant plums are grown by British producers and selected for their delicious taste and juiciness.

Nectarines

Our ripen-at-home nectarines are included in our Fresh Market Special range, and cost a very reasonable 65p per pack.

Speciality grapes

We select the best growers for our grapes – who leave the fruit on the vines for longer to maximise flavour, sweetness and size – so you can enjoy the best. This year, our very special, completely natural varieties include candy floss, mango, sable, strawberry and tutti frutti.
Hungry for more?
Explore the online home of M&S Food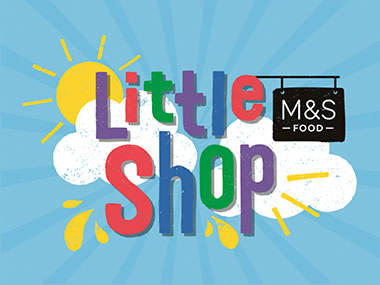 Little Shop
Get a free mini collectable with every £20 spent on M&S Food. Will you find a rare Golden Percy?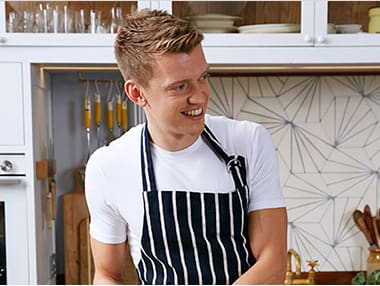 Chris Baber's family-friendly recipes
Instagram chef Chris shares his specially created recipes that celebrate M&S Select Farms produce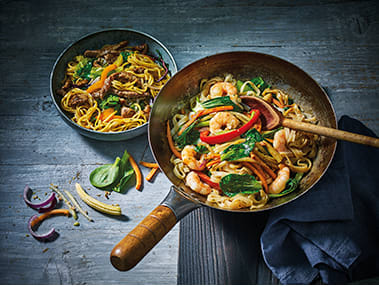 In-store offers
Our latest in-store offers means you can enjoy many of our delicious products for less